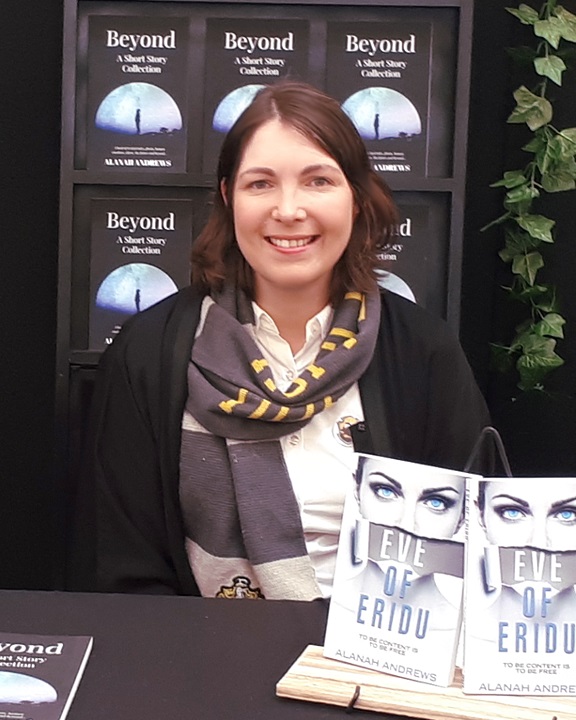 Anne Simmons
Handing over creative writing for someone else to read can be terrifying and exposing.

But local author Alanah Andrews says aspiring professional writers need to be able to accept criticism.

"Plenty of people want to write for themselves or family but … if you're pitching to a publisher you have to be ready to receive criticism," Ms Andrews, a Yallourn North resident, said.
The local English teacher is running one of many events at the Latrobe Literary Festival underway this week.
In her short fiction workshop, Ms Andrews will talk through what makes good criticism or "actionable feedback", rather than the soul-crushing "torn-to-shreds" kind of criticism she says is not helpful.
The workshop will introduce people to writing flash fiction, which is generally under 1000 words and participants will be able to put pen to paper and let their creativity flow.
Participants will gain help planning a piece and understanding the market for short fiction.
Beta reading is another concept Ms Andrews will discuss, which she said was an important step for honest criticism "before spending hundreds of dollars on an editor".
"Generally a beta reader is someone unpaid found through a critique circle," Ms Andrews, who writes speculative fiction, said.
On writing short fiction, Ms Andrews said the format was not for everyone but was a way to up-skill as a writer by having to condense words and pace a narrative to a concise word count.
"I absolutely love short fiction. I think there is a misconception out there it is not quality writing which isn't correct," she said.
"Some people spend years and years writing a novel and never get it finished. It's so easy to get in the trap of drafting and redrafting.
"It's something we can do within a two-hour workshop where everyone walks away with a piece of writing they could enter in a competition."
Ms Andrews' free writing short fiction workshop will be held at the Moe library on Saturday, May 25 at 10am.
Register via Eventbrite.
For more information on other events during the Latrobe Literary Festival, visit latrobe.vic.gov.au.