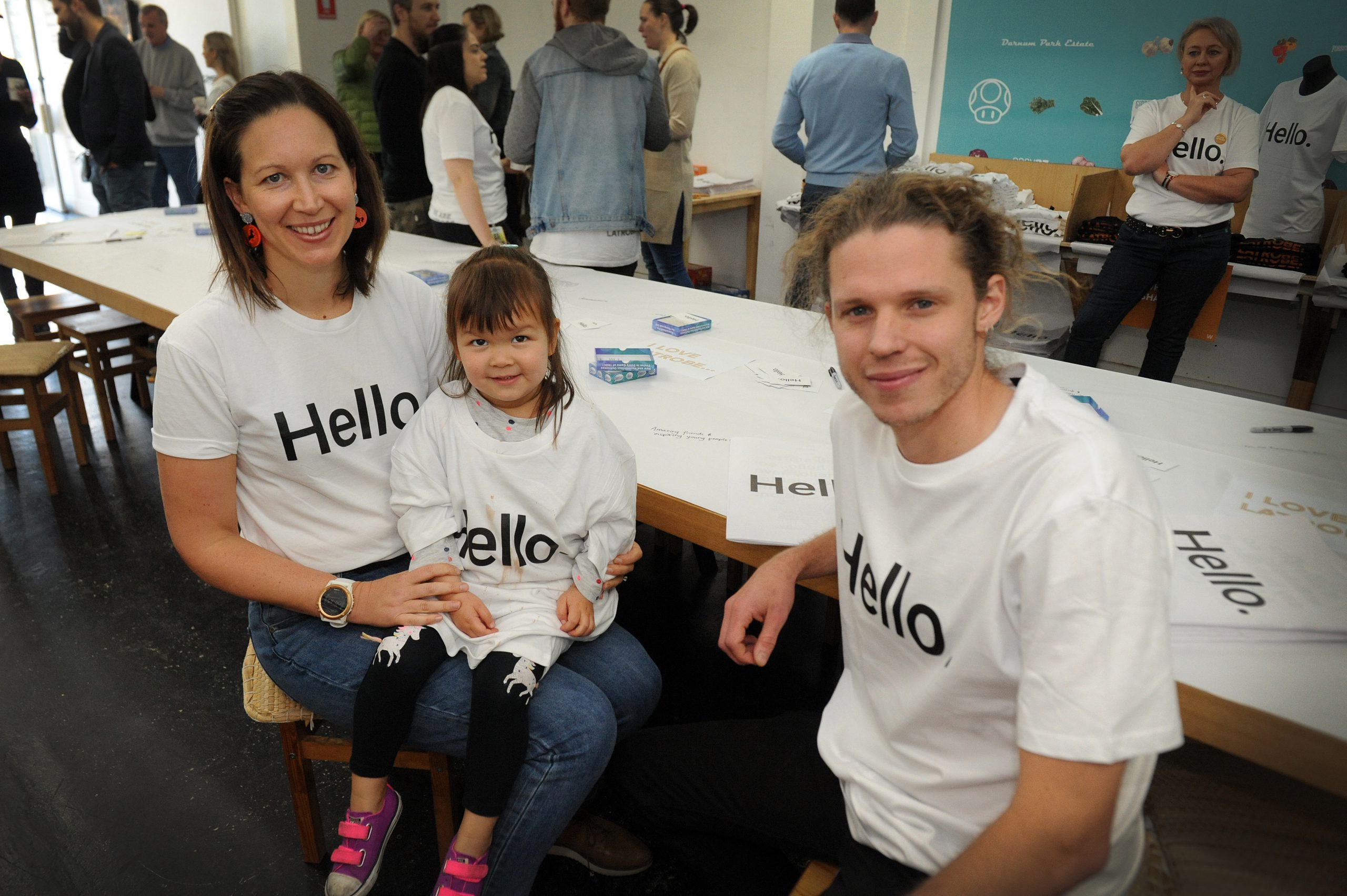 Bryce Eishold
For almost 200 years the word 'hello' has featured in the Oxford English Dictionary, but now it is at the forefront of a Latrobe Valley campaign aimed at raising awareness about mental health.

The Hello Campaign launched in Morwell yesterday under the We Are Latrobe banner aims to remind people and the importance of social connections, and saying hello.
Forget social media and mobile phones, the aim is to encourage people to say hello to one another when passing in the street as a way to break down the barriers around mental illness and promote social connections.

Part of the campaign features an eight-page lift out in today's Express titled The Hello Times which encourages people to make time and acknowledge each other, use each other's names – and to simply say 'hello'.
"The idea came from a lot of community engagement and co-design," Lifeline Gippsland community development officer Sam Forbes, who came up with idea for the campaign, said.
According to the Oxford Dictionary, the first published use of hello dates back to 1827, however, it was only put into common use by Thomas Edison, who invented the telephone, towards the end of the 19th century.
"We are in a rural area; wave if you're down a country road talking to people, say hello if you're walking around Kernot Lake or if you're doing a bush walk," Mr Forbes said.
In the next six weeks, a series of pop-up chat cafes providing people with a friendly space to connect will be held across the Latrobe Valley, including at cafes, community centres and in public spaces.
Latrobe Health Assembly community board member Jonathan Armstrong said the campaign aimed to improve mental health and wellbeing while reducing the stigma around mental illness.
"Hello is about getting back to that basic, natural human interaction. It's about acknowledging each other, taking time for each other, learning each other's names and simply saying 'hello'," Mr Armstrong said
"So being able to walk down the street and remember that basic instinct that if we actually look people in the eye, smile and say hello, that can actually really make somebody's day."
Latrobe Regional Hospital mental health promotion officer Susanne Lampitt said social connectedness was key to staying "mentally healthy".
"The way things have changed in recent years with everything being so based around social media, many people have lost the art of that conversation or connecting with people face-to-face," Ms Lampitt said.
"You never know what the person next to you is dealing with in their life so by reaching out and just saying hello and having a conversation, and showing your interest and that you care, can change someone's life around."
For more information about the Hello Campaign, visit wearelatrobe.com.au/hello, search 'wearelatrobe' on Facebook and Instagram, or phone 5173 8398.
The campaign is a partnership by Lifeline Gippsland, the Latrobe Health Assembly and We Are Latrobe and supported by the Latrobe Health Innovation Zone.