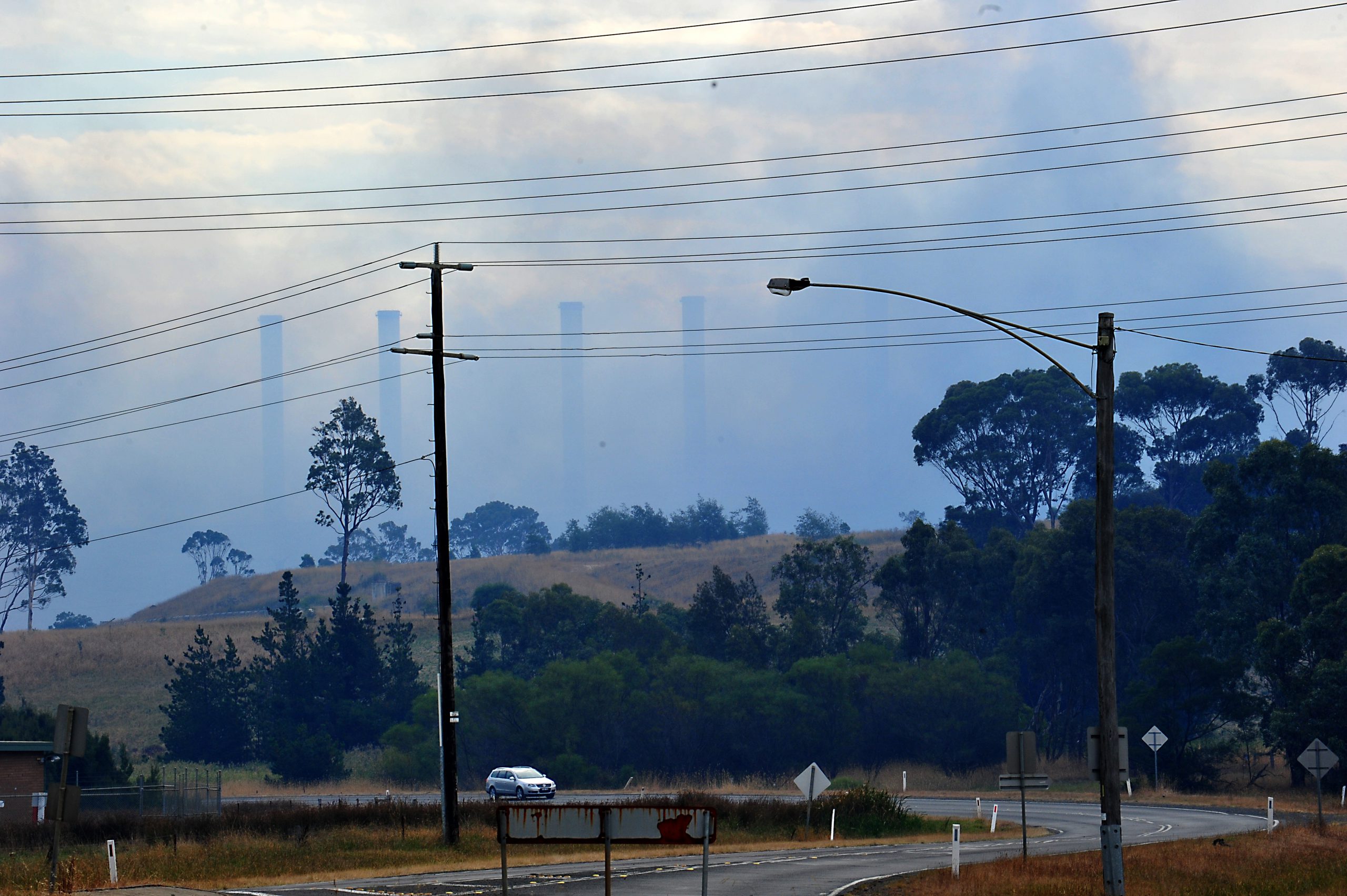 Anne Simmons
Pregnant Latrobe Valley women exposed to poor air quality during the 2014 Hazelwood mine fire were more likely to be diagnosed with gestational diabetes than those who were not, researchers have found.

The Hazelwood Health Study released the findings on Tuesday which its researchers say are the first of their kind for examining pregnancy complications during a severe but time-limited smoke event, rather than day-to-day air pollution like traffic smog.
It used the state government's perinatal data collection to examine anonymous records of Latrobe Valley women who gave birth between March 2012 and December 2015.
The data analysis showed no associations between exposure to the smoke from burning coal and complications in pregnancy other than gestational diabetes.
The study, which comes under the Latrobe Early Life Follow-Up stream, found there were 16 extra cases of gestational diabetes likely connected to smoke exposure from the mine fire.
"It's seeming more and more that environmental exposures such as air pollution may play a part in determining whether a person develops gestational diabetes," Menzies Institute for Medical Research public health physician Shannon Melody said.
Dr Melody said the findings for gestational diabetes and exposure to air pollution fell into an area of "emerging" research and more was needed to fully
understand an association between the two.
"We think, underpinning all of it, air pollution causes inflammation in the body and oxidative stress and then that, in turn, can affect the glucose pathway in the body but it's an area that's not fully characterised yet," Dr Melody said.
Gestational diabetes can only be diagnosed in pregnancy and describes a condition where there is more glucose in the blood which can affect the development of the baby.
"If a woman is diagnosed with gestational diabetes in pregnancy they are more likely to be diagnosed later in life with type 2 diabetes as well as other cardio-metabolic conditions such as high blood pressure," Dr Melody said.
The researchers used the mother's home address at the time of the baby's birth alongside CSIRO air quality modelling to determine each woman's level of exposure to fine particle pollution.
They did further analysis looking at whether pregnant women were in trimester one, two or three.
"When we looked at women in the second trimester the association was very strong between exposure to smoke and gestational diabetes," Dr Melody said.
"We know in the second trimester that's when there is the greatest surge in placental hormones responsible for breaking down glucose. We think smoke and particles in the smoke are providing a further insult to that surge or to the normal developmental mechanism of pregnancy."
Researchers are still looking into underlying reasons for these findings but Dr Melody said the poor air quality could have been "a further insult" to someone already at risk of gestational diabetes.
Risk factors for the "very complex condition" included older age at the time of pregnancy, smoking during pregnancy, exposure to second-hand smoke and the mother's country of birth, she said.
Dr Melody said using the mother's address at the time of birth was a main limitation of the research as it did not account for women who may have moved around during their pregnancy.
But earlier research in the study has found "not that many people moved throughout the fire event", she said.
"Other limitations include that we don't know when women were diagnosed with gestational diabetes in their pregnancy and whether that diagnosis was before the fire or after," Dr Melody said.
This analysis was conducted by the Menzies Institute for Medical Research at the University of Tasmania as part of the broader Monash University-led Hazelwood Health Study.
It was funded by the Victorian Health Department.
For more information, visit hazelwoodhealthstudy.org.au.