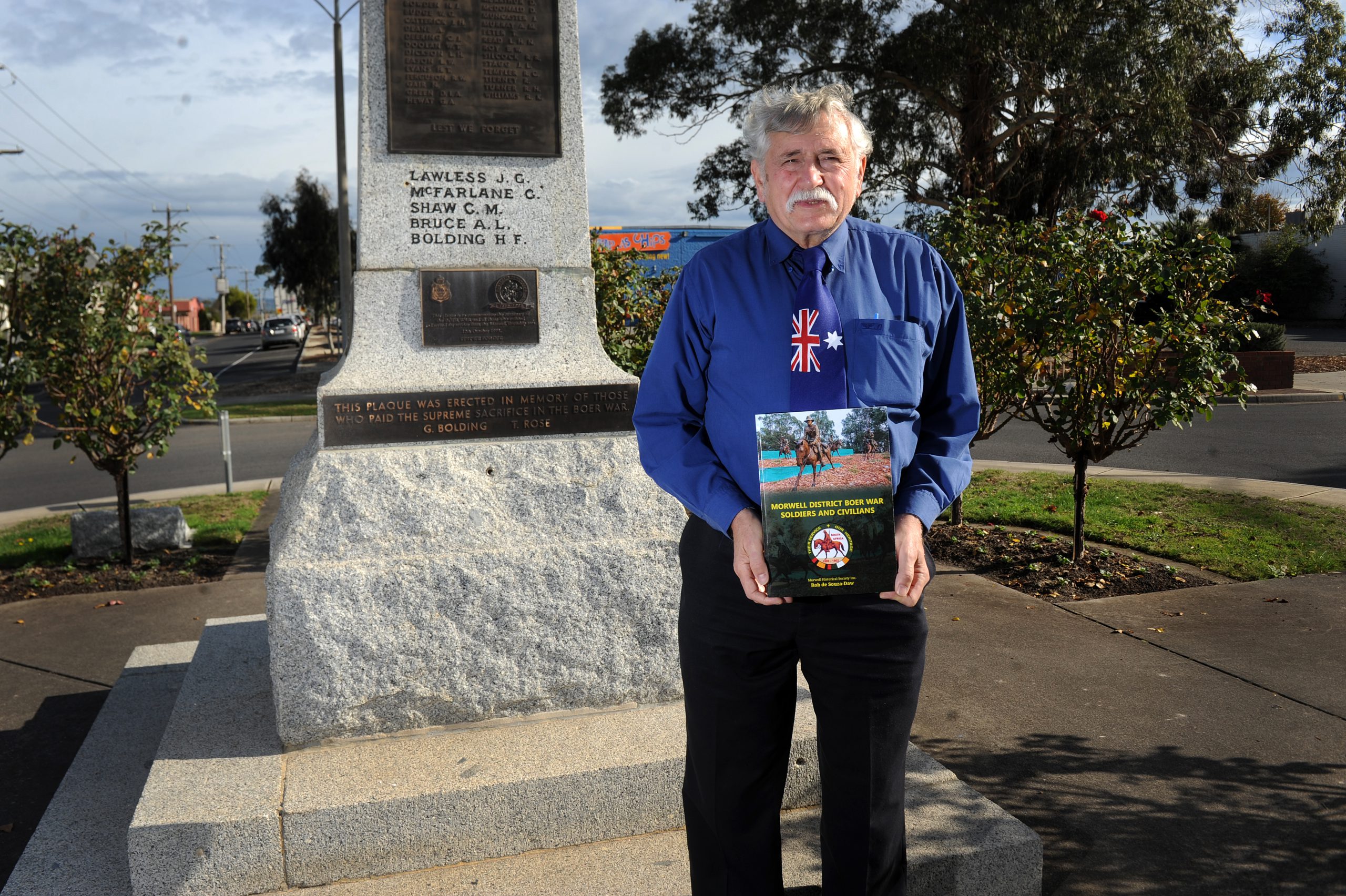 Cher Jimenez
A book containing photographs and information of 51 soldiers and three civilians from the Morwell district who participated in the Boer War will be launched on Wednesday at the Morwell RSL.

Morwell District Boer War Soldiers and Civilians author and local historian Rob De Souza-Daw said the project was the culmination of five years of research with some of the archives sourced from South Africa and the United Kingdom.
Mr De Souza-Daw said the 368-page book contained 316 photographs with a summary of the life and service of each 51enlisted soldiers and three civilians in the Commonwealth of Australia's first involvement in a foreign war.
He said the three civilians involved in the conflict worked in military-related roles at the post office and railway station.
A Churchill resident for the past 40 years and a member of the Morwell Historical Society, Mr De Souza-Daw's interest in the project was borne from his observation that the contribution of those who had served in the 1899-1902 war was somehow "overlooked".
"What motivated me to undertake the project was in early 2014 I learned of the large amount of money available for the centenary of Anzac … the service and recognition of the Boer War was overlooked".
He said 17 soldiers from the Morwell District had enlisted in both Boer War and in World War I.
Mr De Souza-Daw had also felt the plaque on Commercial Road listing the names of those who died during the Boer War overlooked those that had returned.
According to him others were remembered through newspaper articles through letters sent by soldiers to their loved ones during the conflict.
Mr De Souza-Daw said five soldiers from the district had died in South Africa either in battle, from wounds or from disease.
"Some stayed in South Africa of their own choice. Others who came back to Australia returned to South Africa due to mining, farming or had jobs with the British colonial government," he said.
Many others returned to Australia and had families of their own.
The book is printed by Gippsland Printers and published by the Morwell Historical Society.
Morwell District Boer War Soldiers and Civilians will be launched at the Morwell RSL on Wednesday, May 29 starting at 10.15am. It costs $65 and will only be available during the launch and from the Morwell Historical Society where all proceeds will go.