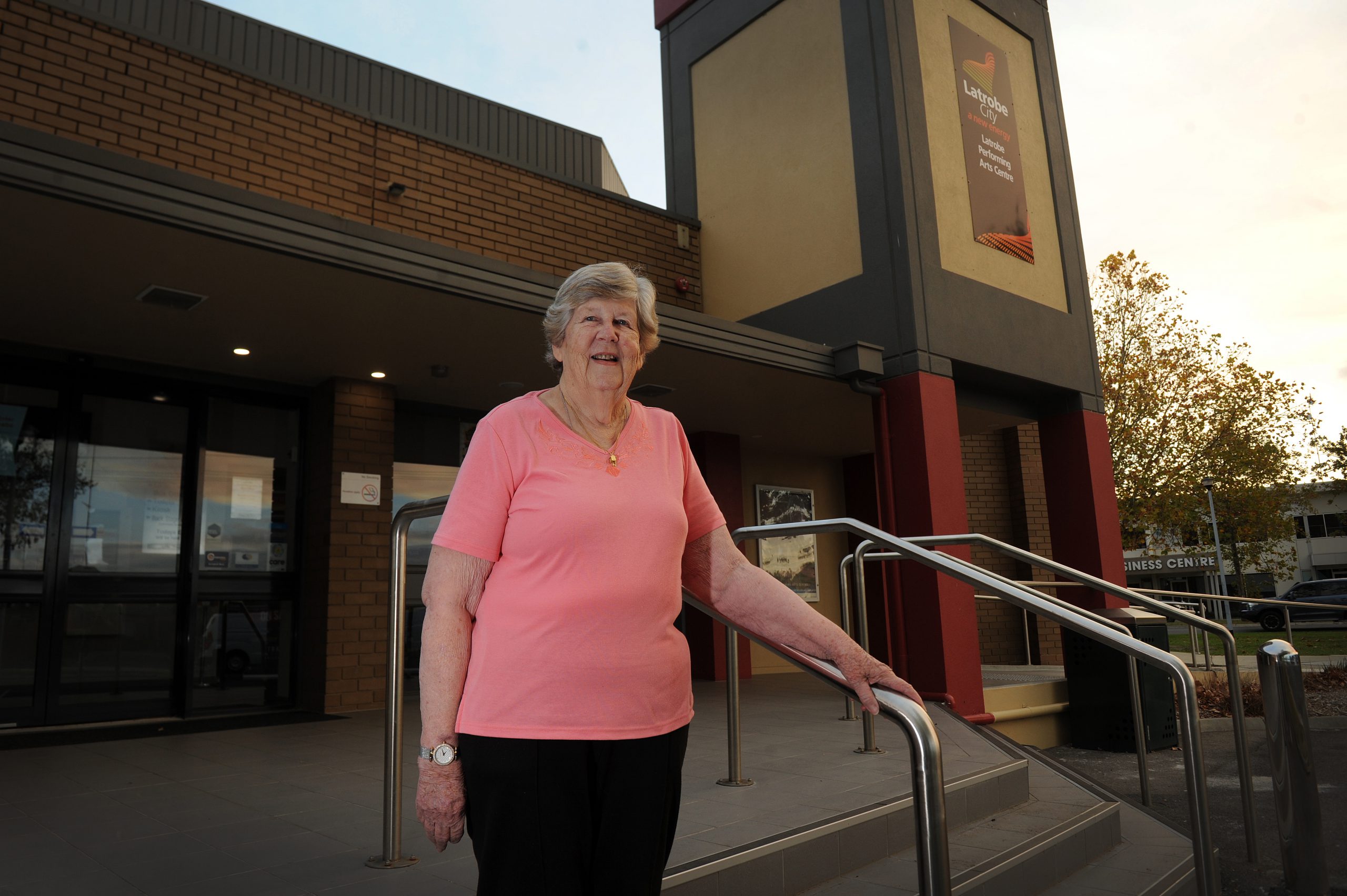 Kiarna Cluderay*
Marie Moulton says volunteering is in her blood.

Ms Moulton has been volunteering since she was 16-years-old starting with Rotary in NSW.
She became involved in the Latrobe Valley Eisteddfod in 1965 when she moved to Victoria and was asked if she would like to help out.
Ms Moulton said she "saw what a great opportunity it was for children to be able to get up there and perform and to have enjoyment out of it as well".
"From there, my first few years I just helped with the dancing mainly, then gradually I progressed onto the committee," she said.
Ms Moulton said she didn't volunteer for herself, but because it gave children a great opportunity.
More than 6000 people perform in the Latrobe Valley Eisteddfod each year and convenors, and other volunteers, are needed to keep the shows running.
Ms Moulton said the eisteddfod used to be held in the old town hall in Hotham Street and things had changed a bit since she began volunteering.
"I volunteered to go and get the children … you had to crawl down the steps to get the children and up the stairs onto the stage," Mrs Moulton said.
"It's all changed…it was all done by hand, now we have programs," she said.
Ms Moulton encouraged people to support the eisteddfod and watch a session or two.
Competitions will run from the end of August through most of September, at the Latrobe City Performing Arts Centre in Traralgon.
To get involved with the eisteddfod committee phone 5174 2335 or email eist@lve.org.au.
*Kiarna Cluderay is a work experience student from Kurnai College