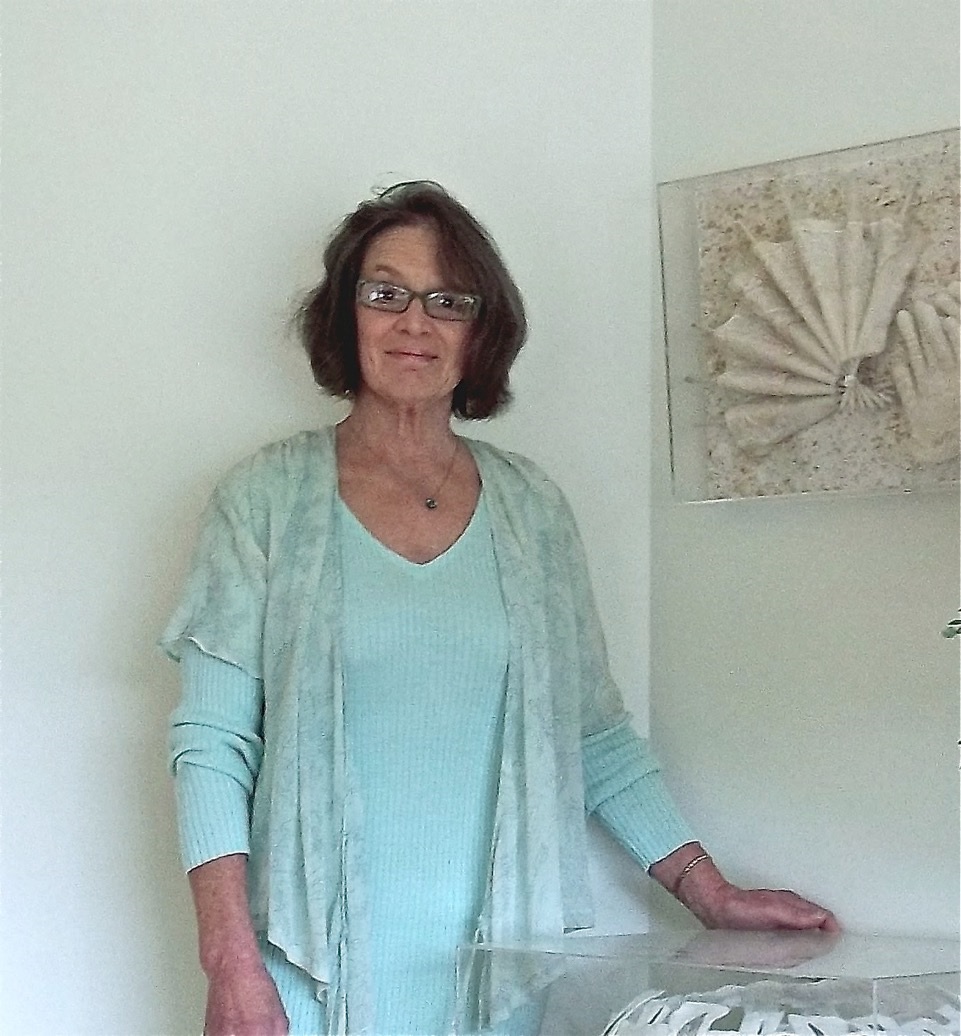 Anne Simmons
Koonwarra artist Meg Viney-Bell was seven months pregnant when her former husband said he had a job in America and they would be leaving in three months.

"I was somewhat mortified but in those days, the mid-'60s, we did what we were told so I packed up my tiny baby and went off to America," Viney-Bell said.

The new isolation in "transient" San Francisco led the young mum to the art form she continues to practice today in south Gippsland.
"People come to [San Francisco to] study then they're off again. You don't have really good friends. I did have one good friend but she was murdered," she said.
After seeing a small pine needle basket in a shop, she decided to teach herself how to replicate the object.
"I ended up with this little container and somehow or other it felt [like a] safe place for me, like I could be contained in there," Viney-Bell said.
The abstract theme of the 'nature of containment' has followed Viney-Bell throughout her artistic life, as she studied at internationally-recognised Fiberworks at San Francisco University and later, at Monash University's former Churchill campus.

Teaching textiles led her to think of students "not as vessels to be filled but candles to be lit".
When her career started she said fibre art was almost non-existent in Australia.
It grew "enormously" but there remains no school specifically for the art form in Victoria.
"I think lots of people dabbled with felt and with silk dyes and those sort of things but they were coming at it from craft point of view rather than art," she said.
Viney-Bell's focus in her art is to make sculptures for aesthetic reasons, rather than utilitarian.
"While we may have a beautifully knitted tea cosy it's more about the personal message – who are you and how are you expressing that in your work and what will a viewer … be touched by," she said.
Applications are open for a $10,000 fellowship in fibre arts in Gippsland where Viney-Bell will be a mentor to the artists.
"They might go to Peru and learn ancient textiles and work in a contemporary way or go to Japan and work with master of shibori … or stay in Australia and learn Aboriginal art," Viney-Bell said.
Administered by Regional Arts Victoria, the fellowship opens on Thursday, August 1 for artists living in Gippsland.
Applicants must have a minimum two years' experience in fibre arts.
The intention of the fellowship is to revive fibre arts as an art form in the region supporting artists towards exhibitions, artists' talks or workshops.