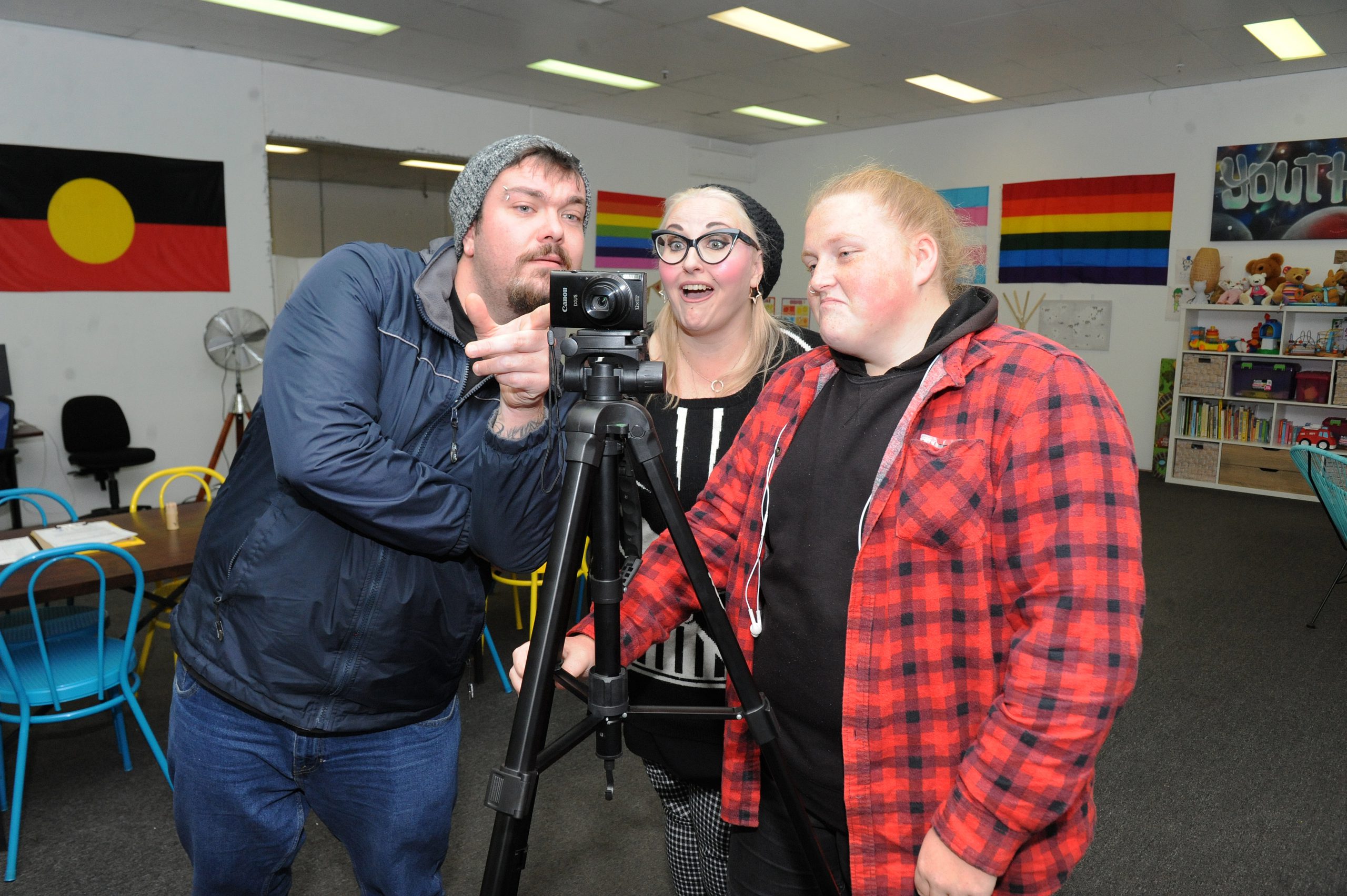 Bryce Eishold
Aspiring young film buffs will have the chance to create their own short films in the coming months and could even have them shown at a premiere red carpet event in November.

The innovative project will give people aged 12 to 25 a chance to pitch, direct, act and produce their own film with equipment provided, and free of charge.
Focusing on health, the short films will feature issues chosen by young local people and may include topics such as sexual health, mental wellbeing or physical exercise.
The Latrobe Youth Film Festival project, a collaboration between Latrobe Youth Space, We Are Latrobe and the Latrobe Health Innovation Zone Team, will give budding participants a real-life insight into the showbiz industry.

"The skills will be so incredibly diverse … everything from cinematography and editing to physical acting which can benefit so many aspects of peoples' lives and there's the social aspect too," Latrobe Youth Space youth worker Brenton Marriott said.
"It's then going to function much like Hollywood would. Young people will have the chance to pitch their ideas to a board made up of stakeholders and our youth governance committee and that's to give it that real Hollywood feel."
Mr Marriott said young people from all backgrounds and interests should consider registering with the project, whether they are interested in being behind the camera or in the limelight.
"It's going to be directed by the young people. They're going to be able to choose what they participate in," Mr Marriott said.
"If they want to do every aspect of it, they're more than welcome to. If they only want to do certain aspects, whether they're more interested only behind the scenes or in front of camera, they're welcome to do that as well."
Latrobe Youth Space manager Kylie Dubrich-McLoughlin said training for the project would begin in late June, with a final premiere of the movies scheduled for later this year, which could potentially include a red carpet event.
"Another idea could be to roll it out into different areas because we have young people who are sometimes isolated where they are whether it's in Yinnar or Boolarra, so if we can take it to them then that's great," Ms Dubrich-McLoughlin said.
The project will offer young people the chance to take part in the pre and post-production, plus the filming, led by Dan Clancey and Eloisa Tripodi from Nanoo Nanoo production studio with all relevant training provided.
For more information about Latrobe Youth Film Festival, phone Mr Marriott on 0439 836 459 or visit facebook.com/latrobeyouthfilmfestival.