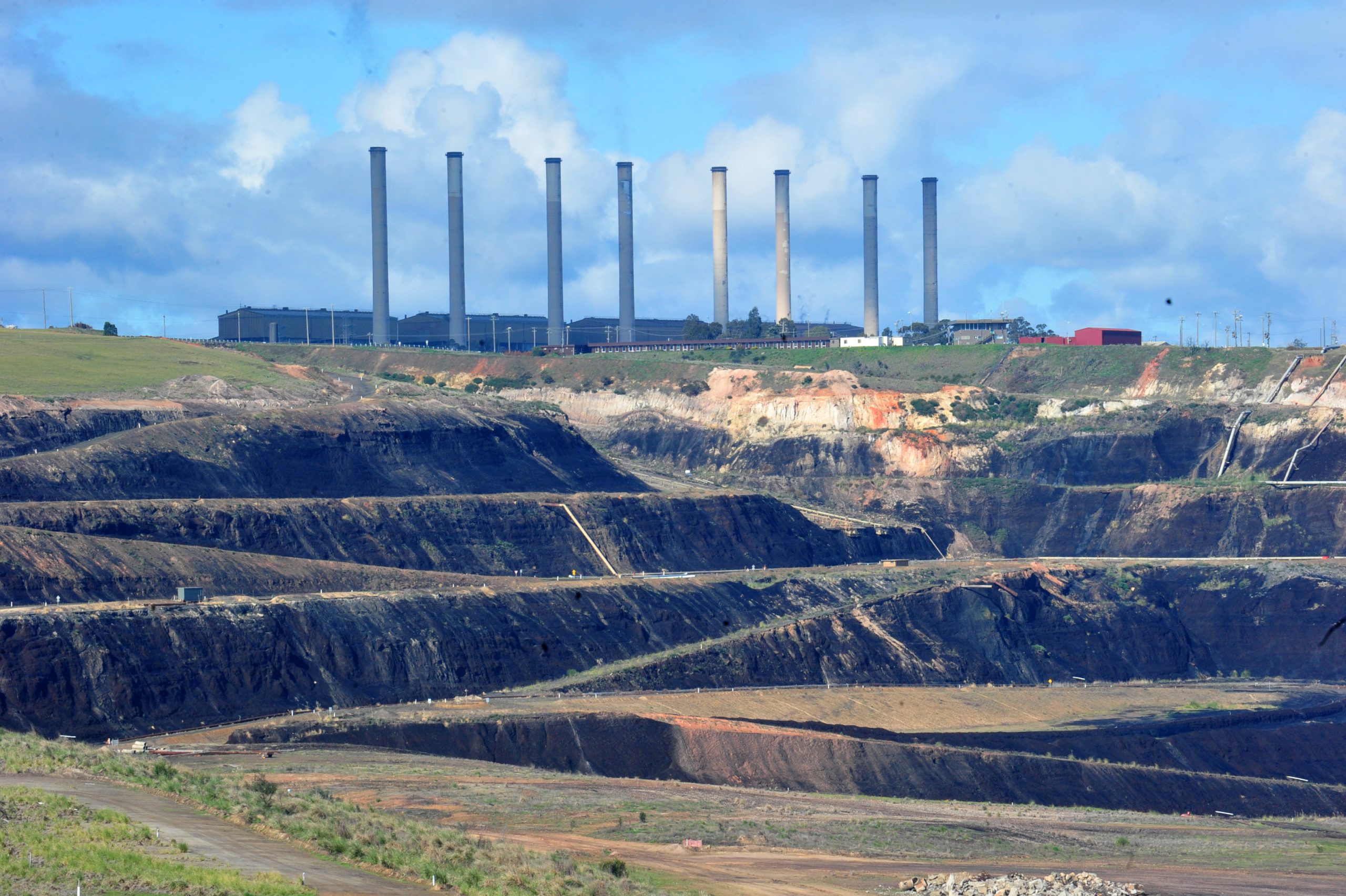 Michelle Slater
Proponents of a Great Latrobe Park believe plans to turn a former Anglesea coal mine into a tourist wonderland should be applied to Latrobe Valley mine rehabilitation strategies.
Community group Great Latrobe Park members met representatives from the Eden Park project and mining company Alcoa to hear plans to rehabilitate an old Anglesea coal mine.
Great Latrobe Park president Nina Burke said they were excited to hear ideas being discussed at the community consultation session in Anglesea on the weekend.
Ms Burke said the group wanted to raise funds for a business case for a similar concept in the Latrobe Valley.
"Alcoa wants to leave a positive legacy for the people in Anglesea and create an area of beauty where it was a scarred landscape," Ms Burke said.
"It would completely turn around our environmental reputation in the Latrobe Valley, stimulate the economy and create jobs."
The UK-based Eden Park project includes ideas such as an education centre, low-impact buildings, gardens and a lake and has been applied to a disused clay mine in Cornwall.
Ms Burke said her group was unimpressed with energy company ENGIE's plans to turn the old Hazelwood mine void into a full-pit lake.
"We want to see a lake system, not a full pit lake and it would be used for recreation and tourism and we would plant forests around this lake," Ms Burke said.
"It enables this area to do something proactive around the environment. We want to heal the scar mining left and create something beautiful."
An ENGIE spokeswoman said there were key differences between the Latrobe Valley and the Anglesea mine void.
"The three Latrobe Valley brown coal mines are large, have complex geology and have a range of risks that differ significantly in comparison to the smaller quarry that houses the Eden project and the former Anglesea brown coal mine," she said.
"ENGIE Hazelwood is actively engaging the Latrobe Valley community around the future of the former mine and power station site and will continue to do so."
She said the focus on Hazelwood was ensuring the adjoining area was safe, stable and sustainable, and significant site rehabilitation had already been done.
An EnergyAustralia spokesman said the company would work with local groups and the Latrobe City Council over options for the Yallourn mine for community use post-closure in 2032.
"This will include the proposal put forward for the creation of Great Latrobe Park," he said.