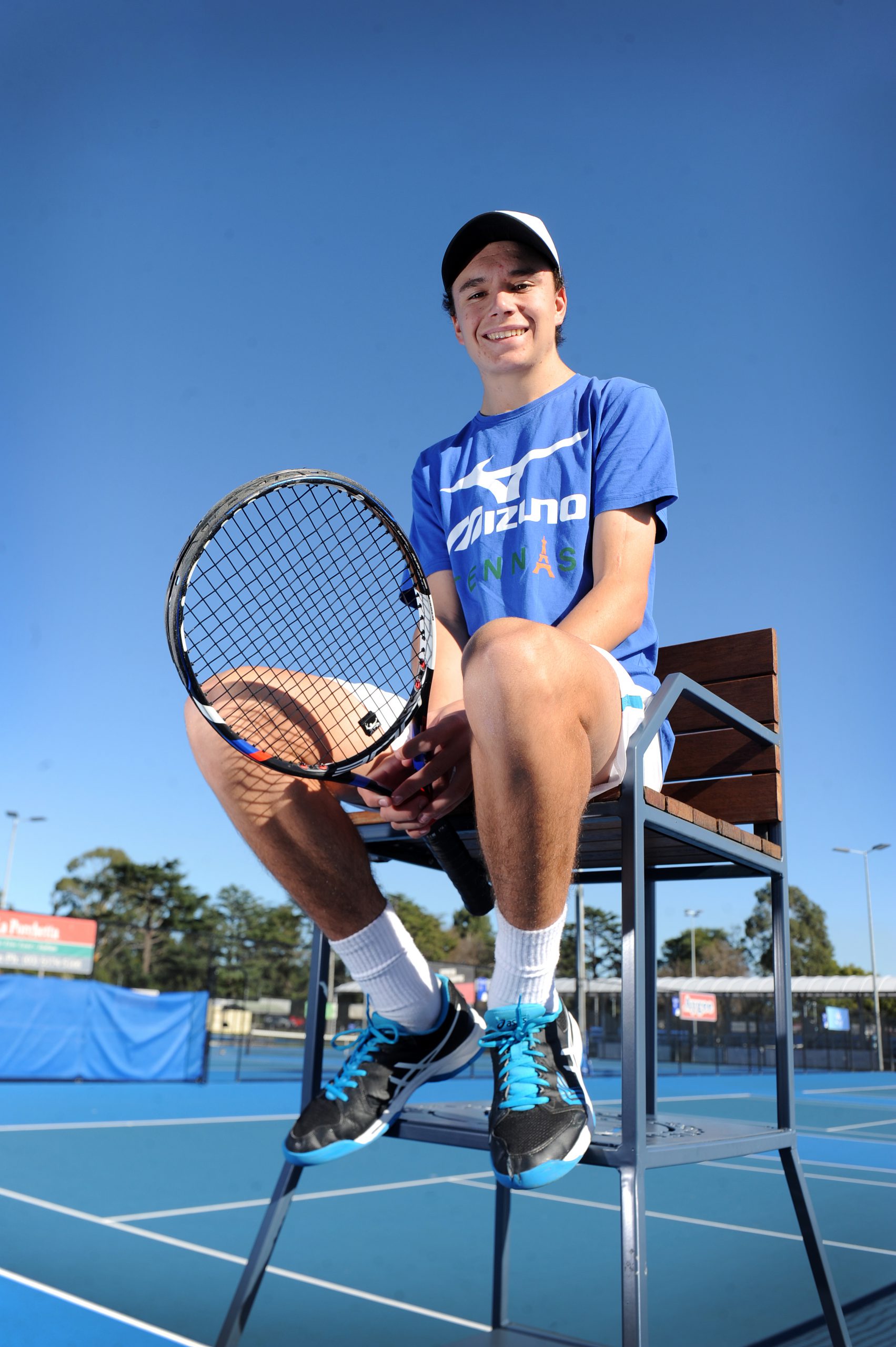 Kate Withers
TENNIS

Success breeds confidence and that sentiment definitely rings true for rising tennis ace Ben Grumley.

The 17-year-old kick-started his 2019 season with a home court debut in qualifying rounds for the prestigious Traralgon International in January.
He made the final of a silver Australian Money Tournament (AMT) in Swan Hill soon after and backed it up with a silver AMT doubles title win alongside friend and fellow Traralgonite Josh Charlton.
However, his most recent triumph stands as the best yet – a coveted maiden AMT singles title won at Melbourne Park over the weekend.
"It is my best achievement so far actually," Ben said.
"Out of 64 [entrants] I was the third highest ranked in the tournament and, for me, that's the highest ranking I've achieved in a money tournament."
The Lavalla Catholic College student tore through his first three matches, dropping just five games on his way to the quarter-final.
"The early rounds are probably some of the toughest for me mentally," Ben admitted.
"But I went in there really concentrated and once I got through the first three rounds I knew I could go deep into the tournament."
The end goal for Ben is to obtain a scholarship to play tennis in the United States, following the footsteps of Charlton.
"That's why I was so concentrated at the start of the tournament," he said.
"I knew I was a chance to win this and that people seeing me win would benefit my chances of going to college."
In the throes of year 12, Ben said his focus has been "a little bit tennis over school at the moment".
"In saying that, I am still really dedicated to schoolwork," he said.
"Whether it's staying late after school or having a late night to finish an assignment … I've just been working really hard.
"For college, I'm thinking something [like] biology or something to do with science."
Traralgon Tennis Association head coach Graham Charlton said his star pupil had the makings to go all the way.
"Ben is exceptionally passionate … and when you're focused like that, you really get a grip on it," Charlton said.
"In the last 18 months he's really started to grow which means he has that physical strength and that [makes] a massive difference to attitude.
"He has a brilliant all-round game … being at college really makes you strive and reach and that goes through your whole game. I think that's why he has improved so much."