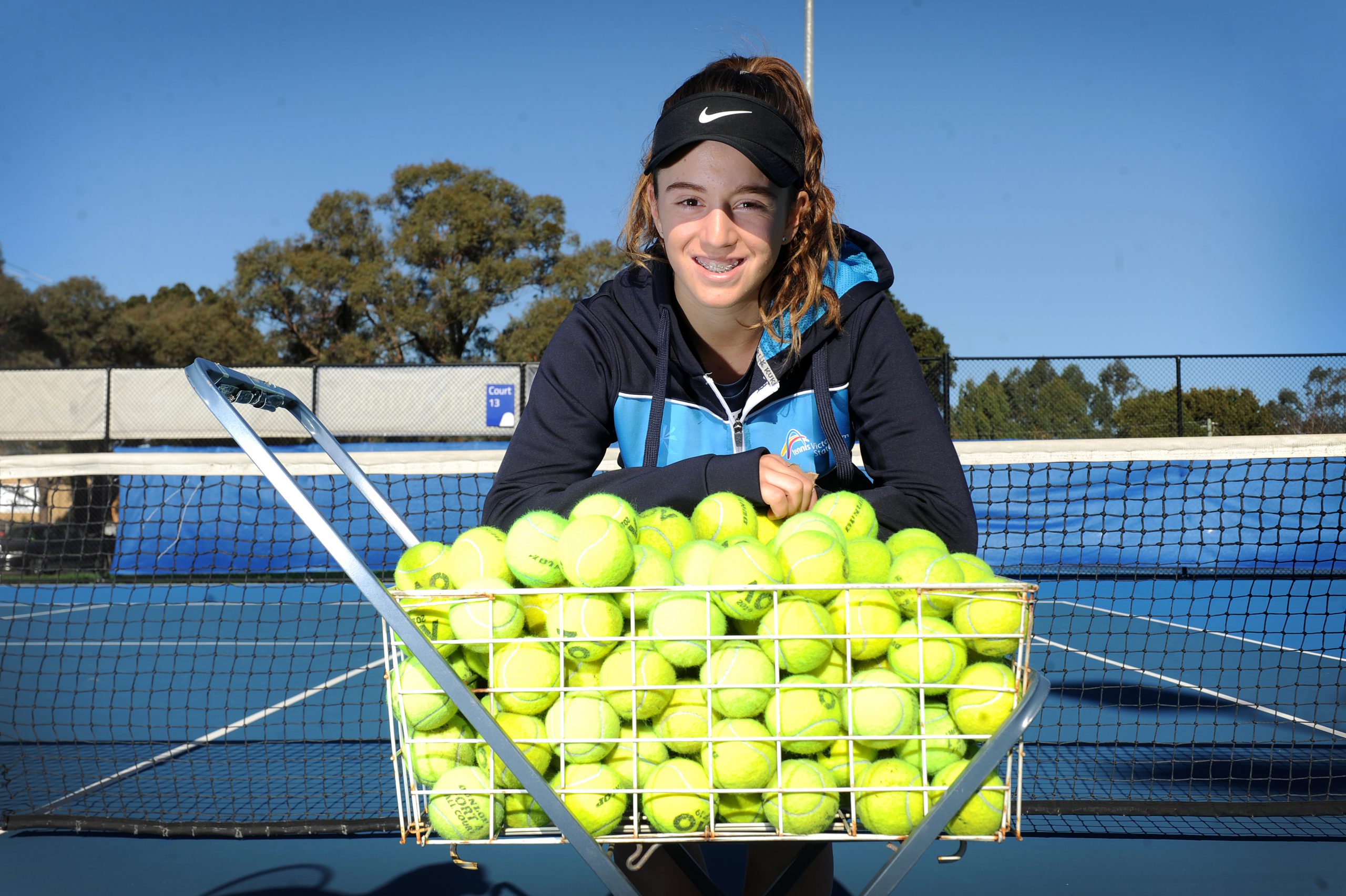 Kate Withers
TENNIS

As Australia celebrates the achievements of its latest grand slam heroes Ash Barty and Dylan Alcott, Traralgon is toasting the success of its own local champion.

Chelsea Elliott, 13, has been hand-picked to represent Victoria at the upcoming Australian Teams Championships to be held in Queensland.
Playing for the prestigious Mary Hawton Trophy, Chelsea is one of four under 13 girls who will look to lift Victoria to glory against other Australian states and teams from abroad including Japan and New Zealand.
It's the latest feather in the teenager's cap which is brimming after a stellar year on the court.
"I think we have a good chance of doing well at the teams' event but it's going to be pretty strong," Chelsea said.
"The other girls are all from Melbourne who I know so it should be really good."
The year 8 Lavalla Catholic College student is in scintillating form after clinching an under 14 state doubles title in Melbourne at the weekend alongside friend and club mate Eliza Dunbar.
"Me and Lizey won the doubles [on the weekend] in a very close match, which was a really good win," she said.
"The past holidays I had a few tournaments and stuff like that but … for me, tennis is a mental game, so I want to work on that part of my game a bit more.
"I had a tough loss in the singles on the weekend and probably could have handled that a little bit better but it's good to have something to work on."
Chelsea trains with coach Graham Charlton in Traralgon and at the high performance academy in Melbourne under the tutelage of Steve Blundell.
Charlton, who has watched over Chelsea since she first picked up a racquet, said his charger was "flying" and in menacing form ahead of next month's teams championships.
"She's doing a great job and she's really got a brilliant all-round game" he said.
"She's a superstar. She's got a great level head and she doesn't believe she's a superstar."
Selection in the Victorian team is a "really rare" feat, according to Charlton who said it is only achieved by the very best.
"There's only a few people ever that have made that team," he said.
"She's really the heart and soul of the team in my opinion because she's a great doubles player too. She's a great asset to the team.
"She's also a great person and I think that is obviously far more important than being a great athlete."