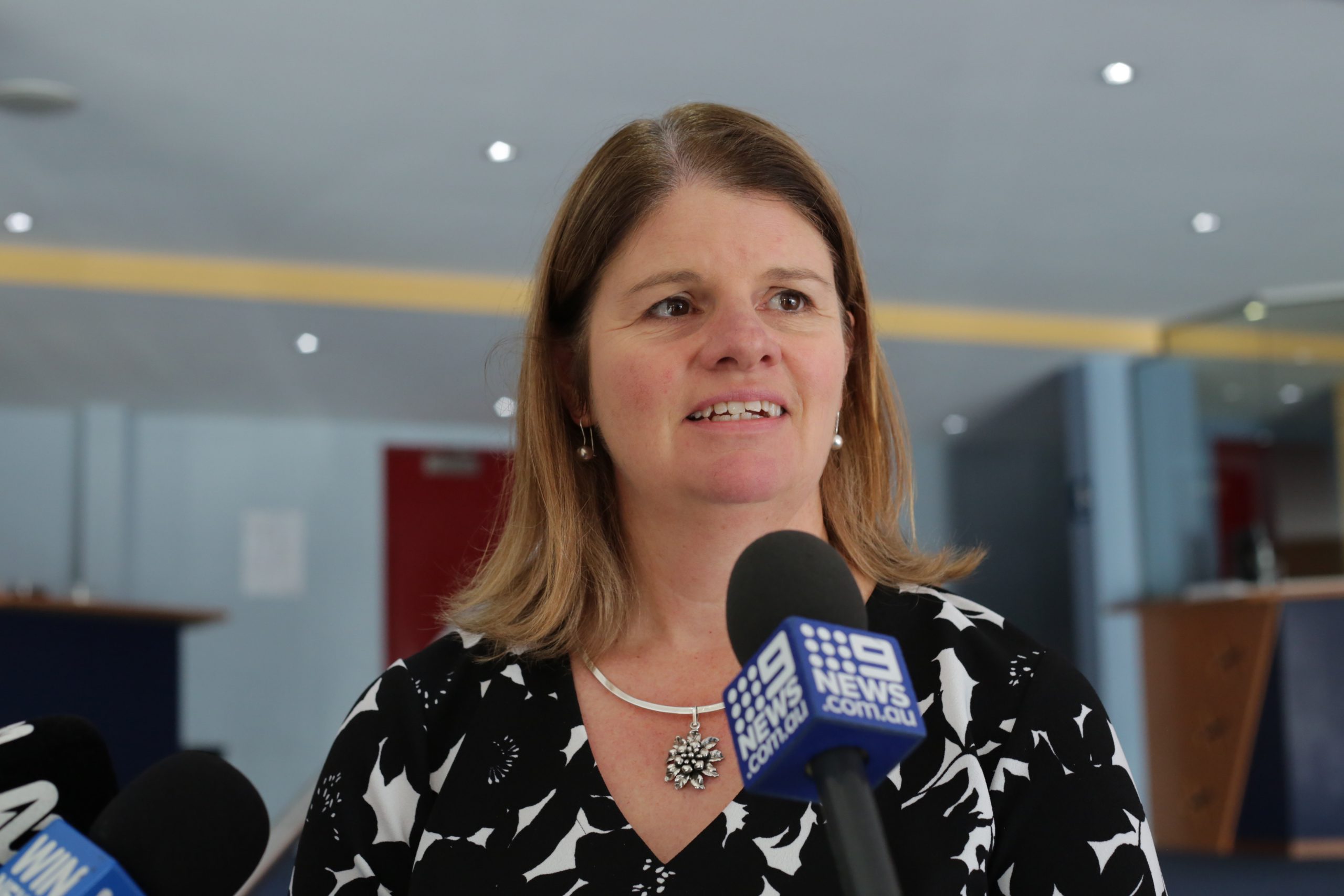 Anne Simmons
EnergyAustralia says it failed to detect a hazard at its Yallourn Power Station which led to the death of a worker who was "not in fault in any way".

On Friday the mine owner released the findings of its investigation into the death of much-loved unit controller Graeme Edwards.
The company has shared its findings with WorkSafe, which is completing its own investigation into the incident.
"Graeme was doing the job as he was trained to do. He did nothing wrong," EnergyAustralia head of energy assets Liz Westcott said.

"EnergyAustralia has a responsibility for keeping our people safe and we failed to do so. We are truly sorry and there is no amount of apologies that will ever be enough for Graeme and his family.
"Everyone has the right to go home safe from a day at work."
Mr Edwards had worked at the power station for three decades before he died on November 13 last year following an electrical explosion that left him with severe burns.
He was performing a procedure called racking, a routine job he performed when unit three of the power station was returning to service after a major outage.
The company's investigation found the explosion known as an arc flash happened because the barrier that should have been protecting Mr Edwards from the high-voltage circuit breaker was not properly secure.
EnergyAustralia head of health and safety Chan Sinnadurai said the circuit breakers at the power station were replaced in 2003 as they were no longer fit for purpose.
However, the updated barrier to the circuit breaker in the cubicle where Mr Edwards was working lacked sufficient screws, the investigation found.
This created a "hinge" effect that allowed a communications cable to make contact with live parts of the circuit breaker causing the arc flash.
It means unit controllers had been working around this hazardous equipment for about 16 years.
Ms Westcott said there were no warning signs an arc flash would occur.
"We looked at all our reports of near-misses, any conversations from workers and we had failed to understand this was a hazard sitting at our workplace," she said.
Following its investigation, the power station owner has installed "immovable barriers" on top of each circuit breaker and unit controllers are required to wear new personal protective gear.
EnergyAustralia said newly-designed blast-resistant cubicle doors would be installed at Yallourn by the end of the year.
"We've shared the findings with the wider industry so they can take action if their sites are similar," Mr Sinnadurai said.
"We've completed specialist studies using external experts to help us to ensure that this kind of event can never occur again."
CFMEU Victorian mining and energy president Trevor Williams said the union appreciated EnergyAustralia had taken full responsibility of the tragedy.
"As you can imagine, workers and shift workers have a very close relationship, not only working but social, so it's been very hard for them over this period of time and it will be hard for them in times to come," Mr Williams said.
"At this stage there is still an investigation [by WorkSafe] in progress and we wouldn't really like to comment further on that until we see the outcome of the investigation."