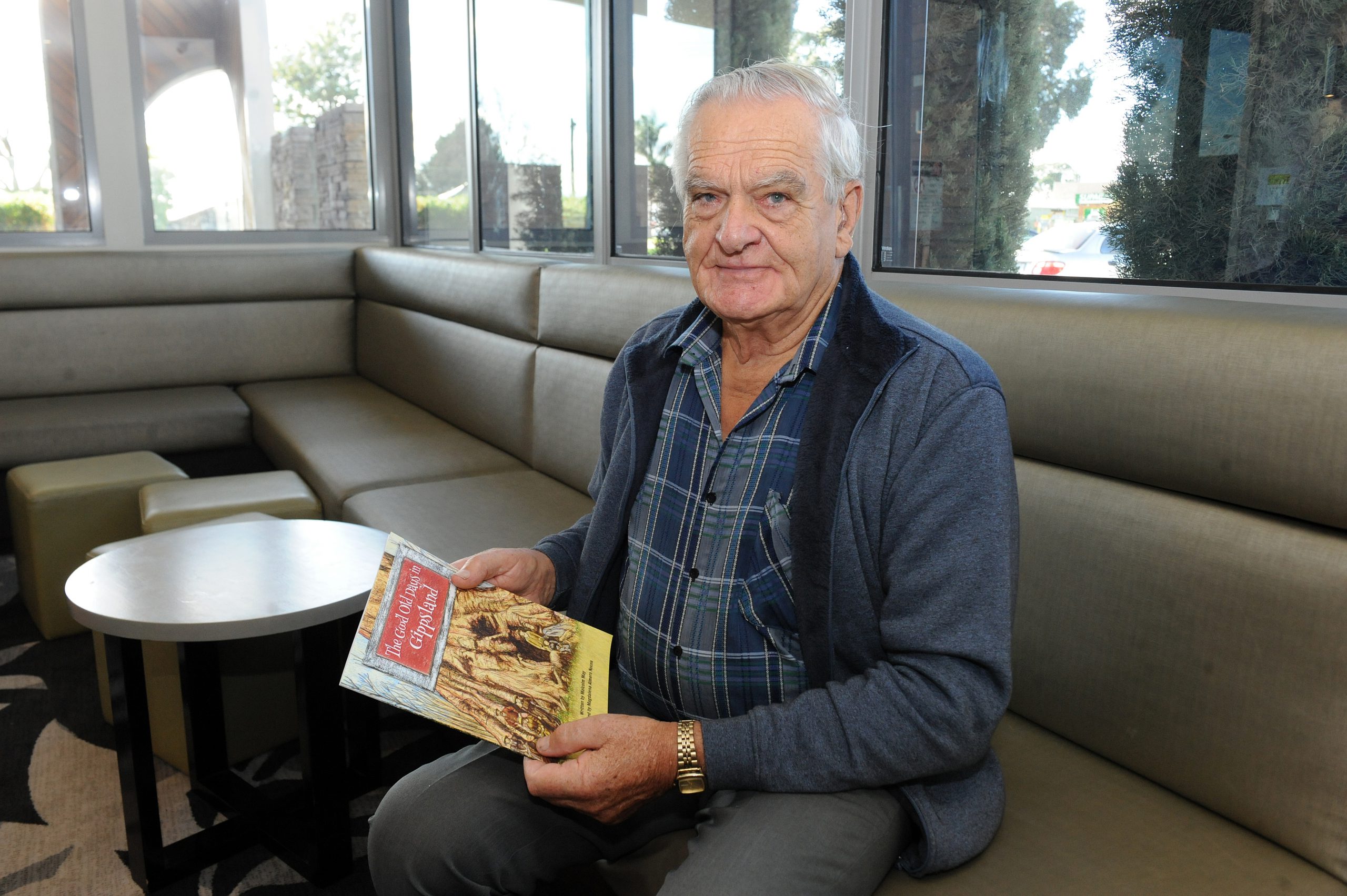 Anne Simmons
Yarram 81-year-old Malcolm May remembers a different era in Traralgon when "there was no such thing as crooks and nobody locked the gate".

And young men could get away with a little more, it seemed.
When Mr May turned 18 he fronted up to the sergeant at the police station for his licence.
"[The sergeant] said 'how old are you? You've been driving semi-trailers for two years'," Mr May said.
Mr May came to Traralgon from Yarram aged 15 as an apprentice with an entrepreneurial spirit.
He soon began 40 years of working as a contractor for Australian Paper Maryvale.
"I saw so many opportunities to improve machinery, make jobs easier," Mr May said.
He designed a pallet system for loading pulp wood, which he said APM took on board and became an "instant contractor" even before having his truck licence.
Next, he saw up in the hills near Tyers great big logs on the side of the road and asked another man about them.
"He said 'they're sitting there because nobody can bust them up'. I said 'I'll build a machine that will do that' so after a short time I produced a machine," Mr May said.
"I got a free pass to the scrap heap at the Maryvale mill and I set it up out at Tyers up behind the houses and the logs were coming in three or four loads of logs a day.
"After everybody got wise to what I was doing and they all started building these machines and I thought it was time to move on."
But no one could have replicated Mr May's ability to document his experiences in verse.
In the late 1950s he started writing poetry of the encounters he had across Gippsland and to this day, can rattle off much of his poetry by heart.
Mr May has published a book of his verses named The Good Old Days in Gippsland, documenting the region from Drouin up to Mallacotta.
"Far and wide in Gippsland I got to know every rock and stump personally," he said.
For several years he worked with Traralgon Shire, building roads across the region.
"I promised the people of Balook I'd get a sealed road from Balook to Traralgon which I was able to do," he said.
Malcolm Way in Traralgon is named after the man who said he was "not too proud" of his record at school.
"I graduated at year 9 at rabbit trapping and wagging. I never told too many about it," he said.
"On one particular occasion I was crossing the quadrangle after being absent for three days.
"The headmaster said to me, 'May, you haven't been to school for a few days'."
He met him in his office at 9am.
A young Mr May produced the dockets from three days of earnings from rabbit trapping.
"He gets his glasses out puts them on. He said 'son you've made more in one day than I've made in a week at this damn school' and I thought God I'm going to get plastered," he said.
For a copy of The Good Old Days in Gippsland, email warwickgardensolinda@gmail.com.