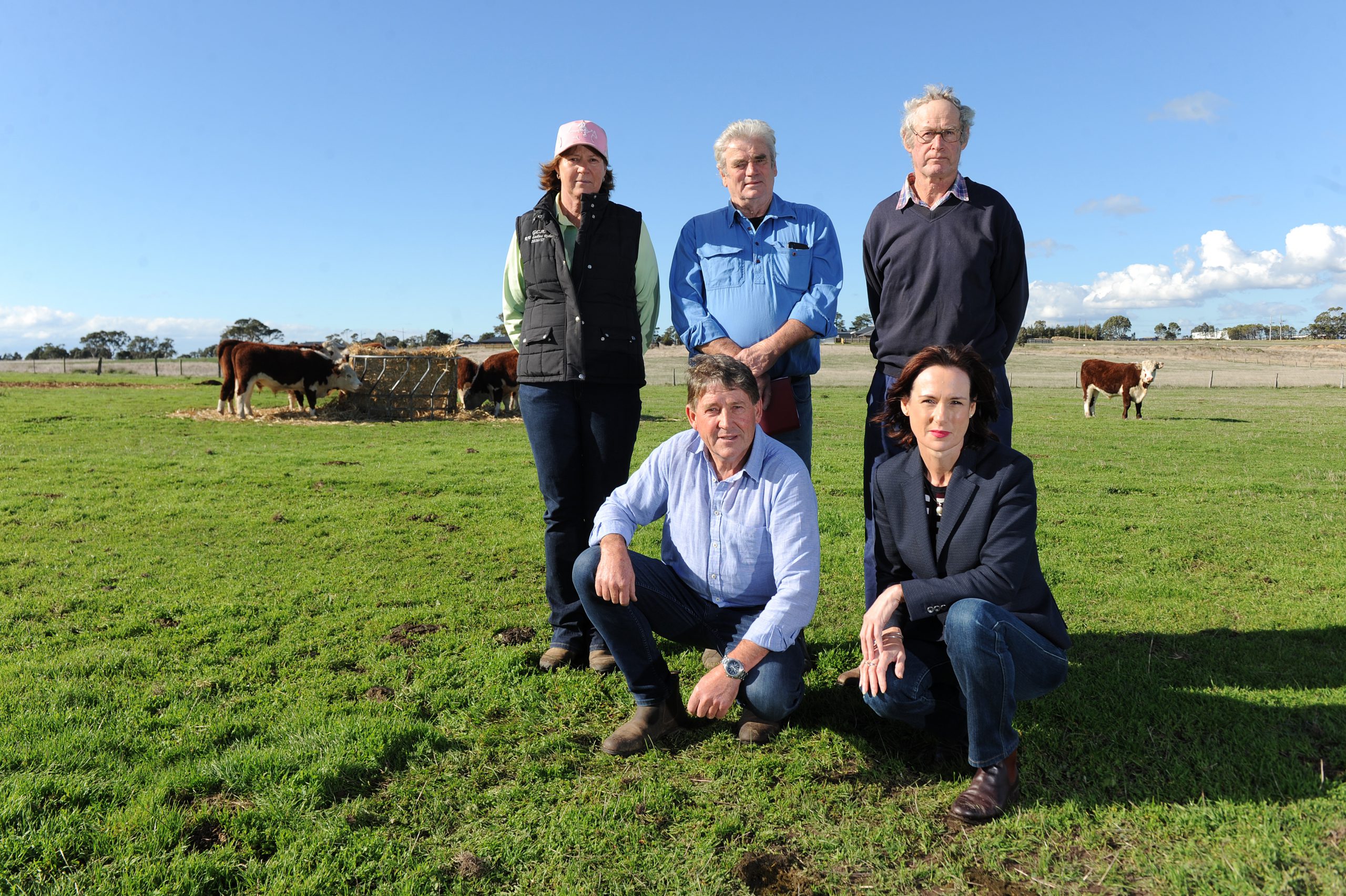 Michelle Slater
Latrobe City farmers are still battling drought conditions despite a recent rainy spell.
More local producers are seeking help as the drought creeps further west.
Traralgon beef producer Lenny Marshall is calling on the state government to include Latrobe City in the same drought assistance packages available to farmers in the Wellington and East Gippsland shires.
The generational Gippsland farmer has destocked his breeders and is trying to source enough fodder to get his young stock through winter but is paying exorbitant prices.
"It's been extremely tough right through the length and breadth of Gippsland, but I think the Latrobe City area has been overlooked as far as funding goes for drought," Mr Marshall said.
"There is no physical boundary when it comes to drought. We are doing it tough and fodder is at a premium. Our cash reserves are just about spent."
Heyfield Lions Club Need for Feed fodder charity coordinator Ray Akers said 50 Latrobe farmers had signed up for help since Christmas.
He said hay was getting hard to source as a lot was being sent to NSW and Queensland where there were fodder transport subsidies.
"This is new territory for Latrobe City. We are a bandaid to a big wound and we are doing what the government should be doing," Mr Akers said.
Member for Eastern Victoria Melina Bath called on the Victorian agriculture minister to extend small cash grants, infrastructure and mental health supports on offer east of the municipal boundary.
She also joined the chorus from farm lobby groups for the state government to provide farm rates relief, as farming properties are being rated upon prospective land value rather than actual usage.
Latrobe City received $1 million in a Commonwealth-funded Drought Communities Program, and council is in discussions with the Victorian Farmers Federation on how to spend it.
However, Latrobe City deputy mayor Darren Howe said this did not go far enough and wanted extra support.
"If you split a million dollars up with the number of farmers around here, it's not a lot to go around. It's a good start, but we need a lot more," Cr Howe said.
"Number one is that we need to be declared a drought-assisted area because this opens up access to funds already available to other areas."
He said this could include rate relief and suggested the government should stockpile and sell hay at a fixed price to prevent profiteering.
Cr Howe said Latrobe City had written to the state government in March but said "we've had no traction from them at all".
Agriculture Minister Jaclyn Symes said the government was providing a $46 million drought package across Victoria and was working with stakeholders to learn where more support was needed.