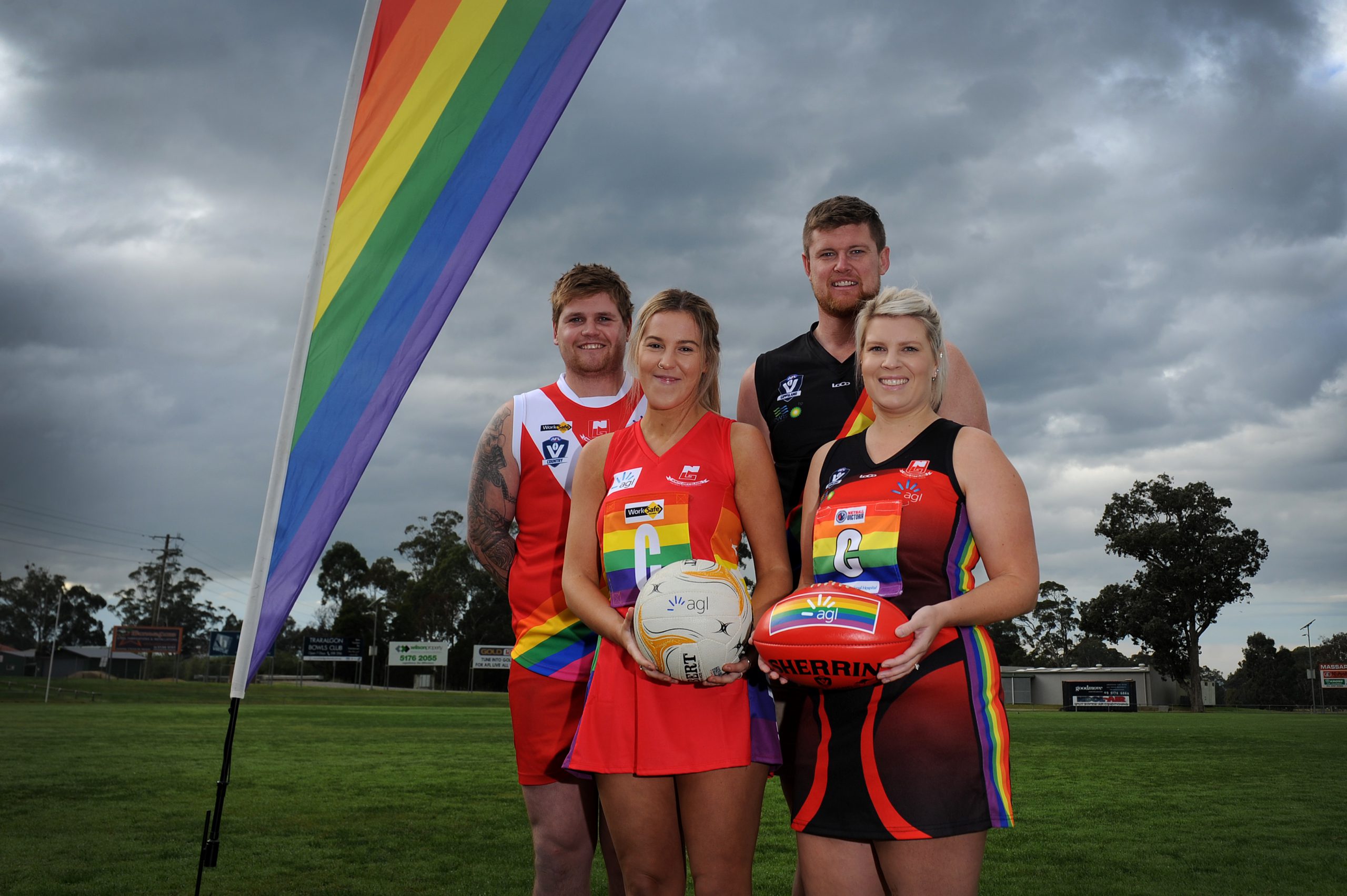 Kate Withers
Ahead of the third annual Gippsland Pride Cup this weekend North Gippsland Football Netball League president David Kyle said he was most proud of the momentum the pride initiative has gathered in the region.

The round 10 fixture, dedicated to the lesbian, gay, bisexual, transgender and intersex (LGBTI) community in a celebration of diversity, will involve Yarram Football Netball Club for the first time with the Demons taking on reigning cup champions Traralgon-Tyers United in six netball and three football clashes on Saturday.
"In some respects we've been leading the way here as an organisation in terms of inclusion and diversity in sport and we're quite proud of that here locally," Kyle said.
"I'm privileged to be president of the North Gippsland Football Netball League and we really took this issue on in terms of inclusion and diversity in sport and we've run with it."
Kyle admitted it wasn't easy to get the inaugural Gippsland Pride Cup off the ground but said the pay-off was worth it.
"I think we're breaking new ground every year," he said.
"Sometimes it hasn't been an easy pathway but we've got lots of good stories to share and I'm sure as we have more conversations more people will join in, in wanting to be truly inclusive in sport which is what it's all about.
"What we hope is that other organisations will get involved as well and other sporting codes will get on board and really embrace it and there's enough history around the place at the moment to suggest that if your club or organisation isn't prepared to broach the subject then you'll actually get left behind."
The Traralgon Tennis Association will join in the festivities on Saturday after successfully hosting its own tennis Pride Cup last year – the first of its kind in the sport.
Head coach Graham Charlton will be on hand to run mini matches around the grounds as well as a junior tournament.
"We are just honoured to be involved out here and reinforce the pride day we had last year and the values that we hold," TTA manager Susie Grumley said.
"It's good for sport in Gippsland to try and get as many sporting codes together as possible and, in years to come, make it a big gala day and make a united front for inclusion."
The Gippsland Pride Cup will be held on Saturday at Tyers Recreation Reserve with under 15 netball from 9am and thirds football from 10am.
A grade netball will begin at 2.15pm and seniors football at 2pm.