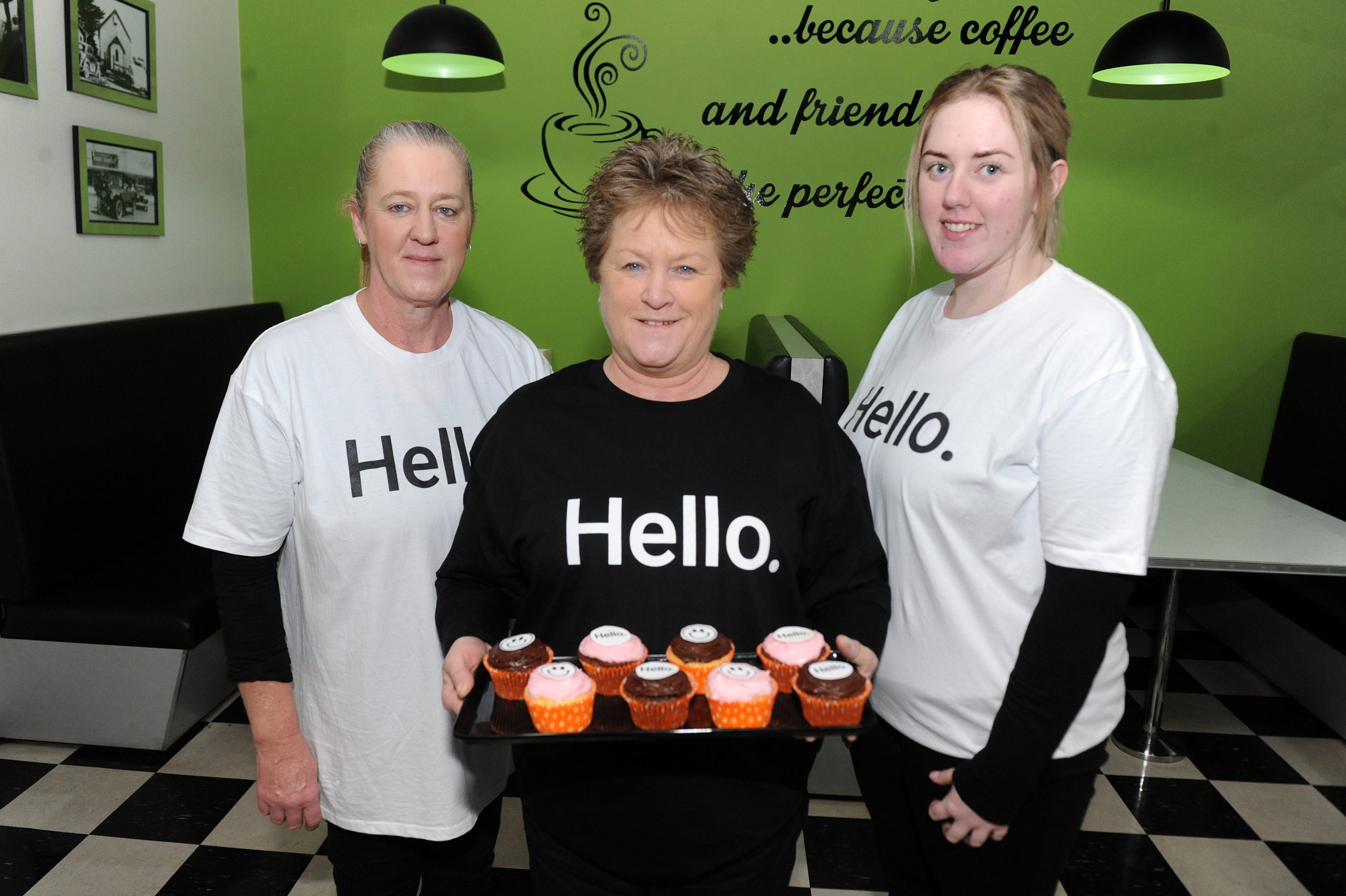 Bryce Eishold
Hundreds of people have attended We Are Latrobe pop-up café chats across the Latrobe Valley since the launch of the Hello Campaign last month.

The campaign kicked off in Morwell in May to remind people about the importance of social connections and saying hello.
Lifeline Gippsland community development officer Sam Forbes, who came up with idea for the campaign, said hundreds of people had attended the pop-up cafés at locations across the Latrobe Valley in recent weeks.
"We would say we had at least 60 people come through Moe on the two occasions we've been there so far, and in Morwell we had 40 people two times," Mr Forbes said.
"It's really amazing seeing how much people brighten up when they are engaged and talk to other people. It's just magic really.
"We've had tables of 15 complete strangers talking to each other and it transforms the atmosphere of the café and it becomes like a buzz."
Cafés have been set up at Moe's Turn Back Time Café, Claudia's Café in Morwell, Raw Harvest in Newborough and in Traralgon at the library and Traralgon East Community Centre.
"Come along and enjoy a free cup of coffee on us and sit down and have a chat with other people in your community," Mr Forbes said.
"These cafés and places have invited us along. They reached out to us after the launch and really wanted to be part of it so we've been really pleased so far with the turnout."
Part of the campaign launch included T-shirts with Hello written across them. One man said he wore one of the T-shirts to a recent parkrun and estimated about 150 people said hello to him at the event.
Pop-up chat cafés will be held at the Traralgon East Community Centre at 11.30am on Tuesday, at Turn Back Time Café in Moe at 10am on Wednesday and from 10am at Claudia's Café in Morwell on Thursday.
For more information, visit the We Are Latrobe Facebook page or wearelatrobe.com.au.