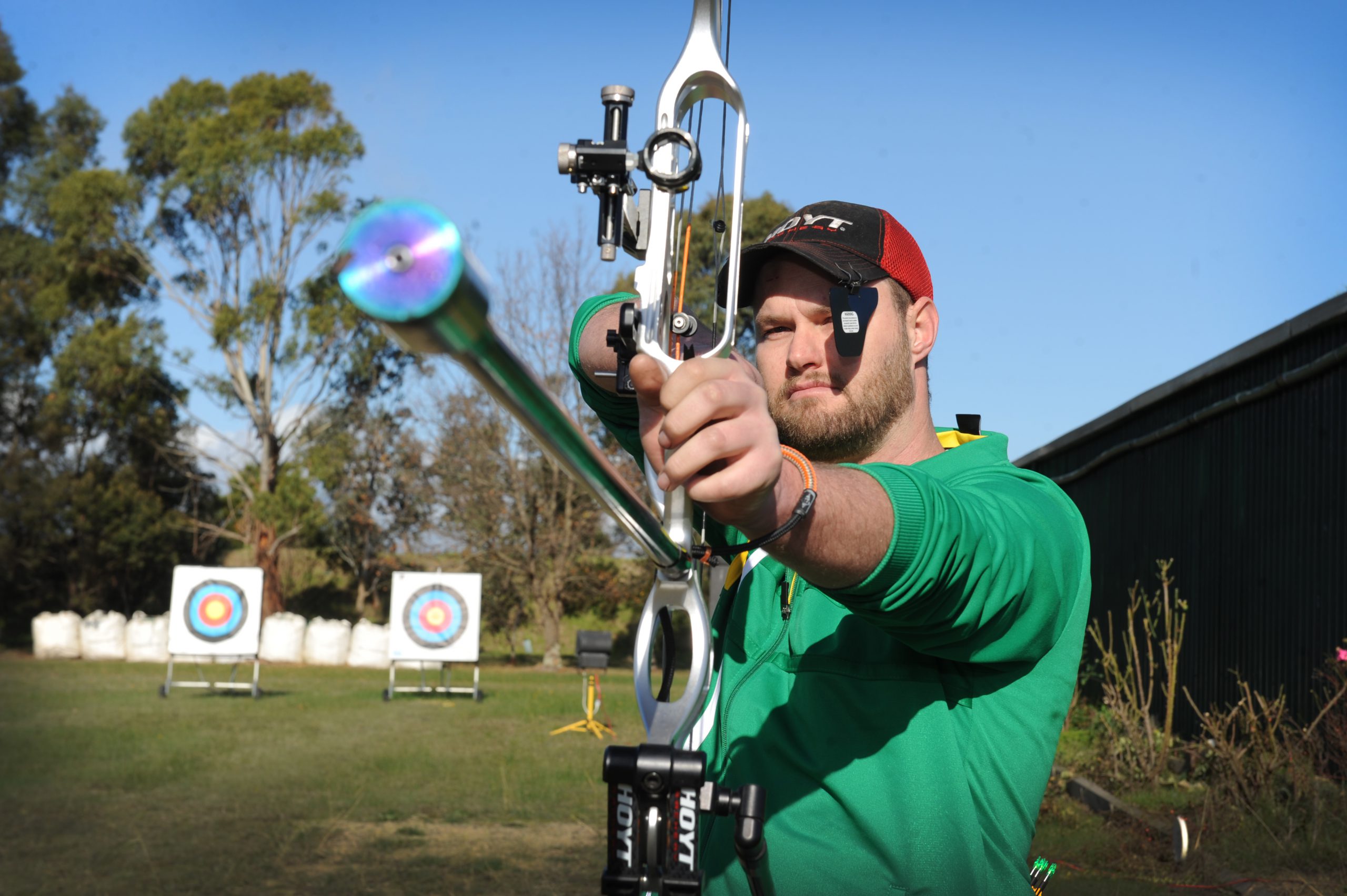 Kate Withers
Archery is a sport of precision and concentration and an art that often takes a long time to master.

Adam Bielby, however, has managed to reach phenomenal heights in just three years on the range.
The Morwell resident, who trains out of Twin City Archers, will jet to Berlin this week to take part in stage four of the World Cup.
Twin City Archers president Peter Bennett said Mr Bielby's rapid growth was indicative of his drive and dedication to the sport.
"He's only been in the sport for three years, so for such a short time it's a really great achievement," Mr Bennett said.
"It just goes to show how much effort he puts in."
Mr Bielby took out the state outdoor championships this year, finished first in the South Australian leg of the National Matchplay Series and then came in fourth at the finals, a "very impressive" feat, according to Bennett.
A mechanic by trade, Mr Bielby is up well before dawn to train and returns well after dusk, even in the frosty winter conditions.
"The thing with archery is that you get back from it what you put in and Adam puts in a lot," Mr Bennett said.
"We've got the range set up with floodlights because by the time he finishes work it's too dark, so he's training at dawn and night to get his training in.
"The thing is, they have to compete in rough conditions, so training like this is a way to get used to those conditions and be ready."
Adam Bielby will be part of the three-person team representing Australia at the Archery World Cup in Berlin from July 1 to 7.