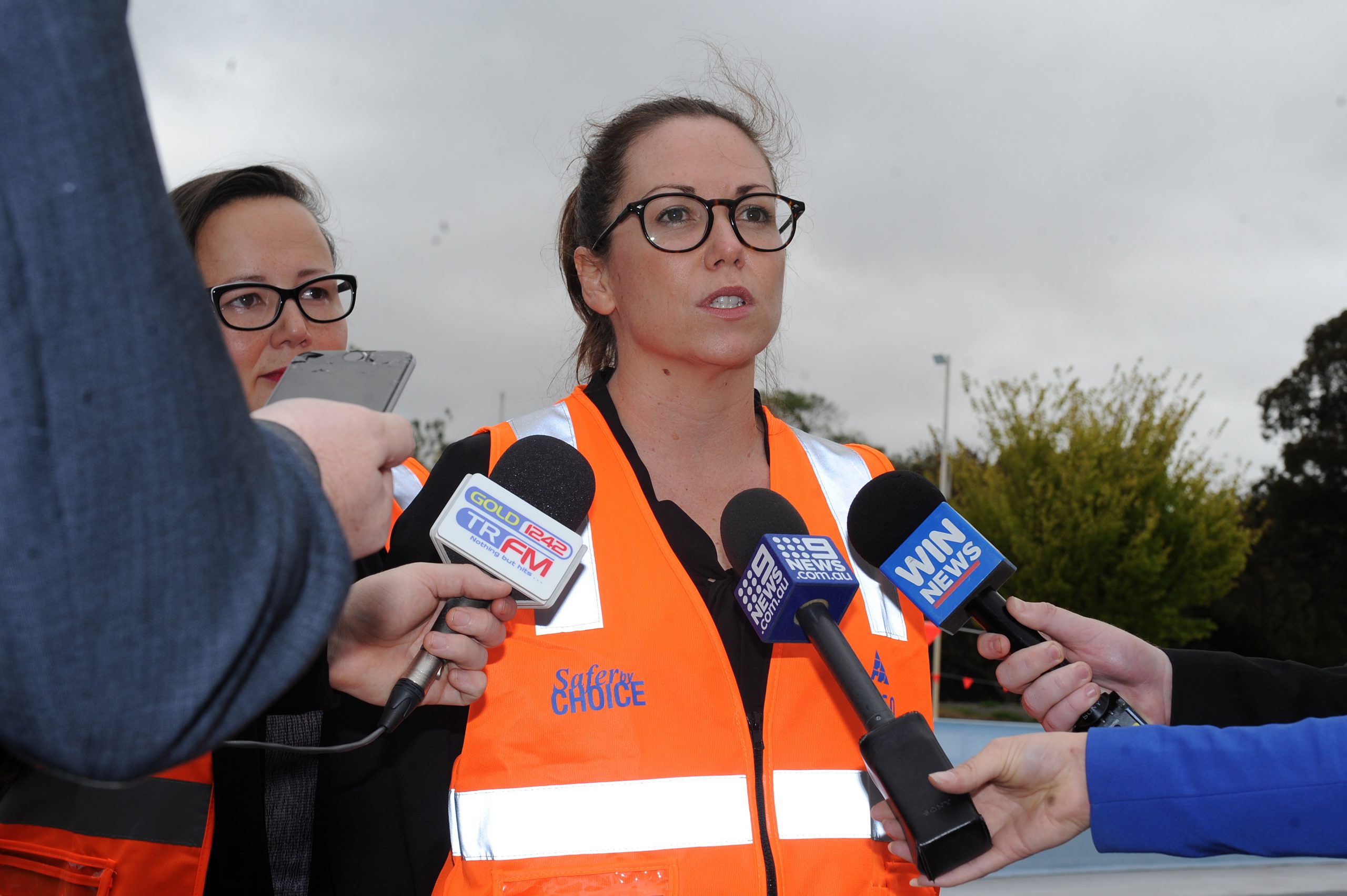 Bryce Eishold
Regional Development Minister Jaclyn Symes has apologised to businesses affected by the demise of Steelvision, but has stopped short of promising financial compensation for out-of-pocket creditors.

Businesses throughout the Latrobe Valley have called on the state government to provide compensation, claiming they allowed invoices to blow out to tens of thousands of dollars when Steelvision was operating.
Companies claim they allowed Steelvision to rack up debts, in some cases more than $100,000, because they saw government investment in the company as a "sign of confidence".

Related: Steelvision audit report condemns government grant processes

"This is an incident that happened before my time. I wished that it hadn't happened and as the new minister it's my responsibility to make sure these things don't happen in the future and that's the commitment I can give," Ms Symes told The Express on Thursday.

"It was the failure of the department to not pick up when [Steelvision] started … not meeting the conditions of the grant.
"I think people fundamentally learn from their mistakes and what I can say is that the people at the senior levels of government in relation to RDV are new people."
Since The Express revealed Steelvision had used taxpayer money to pay its debts, RDV has appointed a new chief executive and regional director, as well as a new department secretary.
Ms Symes acknowledged the Department of Jobs, Precincts and Regions made "numerous failures" which she said she would seek to address "immediately".
She also confirmed the government would accept the 25 recommendations laid out in the KPMG report, including more stringent framework and detailed checks.
The KPMG report highlighted how Steelvision was able to mark "not applicable" on certain areas in the grant application, which was ultimately approved by the government despite there being a requirement for the information to be provided.
"One of the things the department's already done is implement a new IT system which doesn't enable the grant to proceed with [not applicable] boxes," Ms Symes said.
However, Ms Symes said the overhaul of the department would not add another layer of red tape to the grant application process and she encouraged affected businesses to seek help through RDV programs and supports.
She also acknowledged the company allegedly falsified statutory declarations, including how it had 20 full-time staff in order to receive the $400,000 grant.
"They were all labour hire staffers and that was in breach of the grant agreement," Ms Symes said.
"We were provided with misinformation through a [statutory declaration] from the company and as the KPMG report identified, my department should have been able to identify that.
"They shouldn't have just relied on the stat dec but as I said, there's been numerous failures from my department but there's also been a company that's acted very inappropriately."