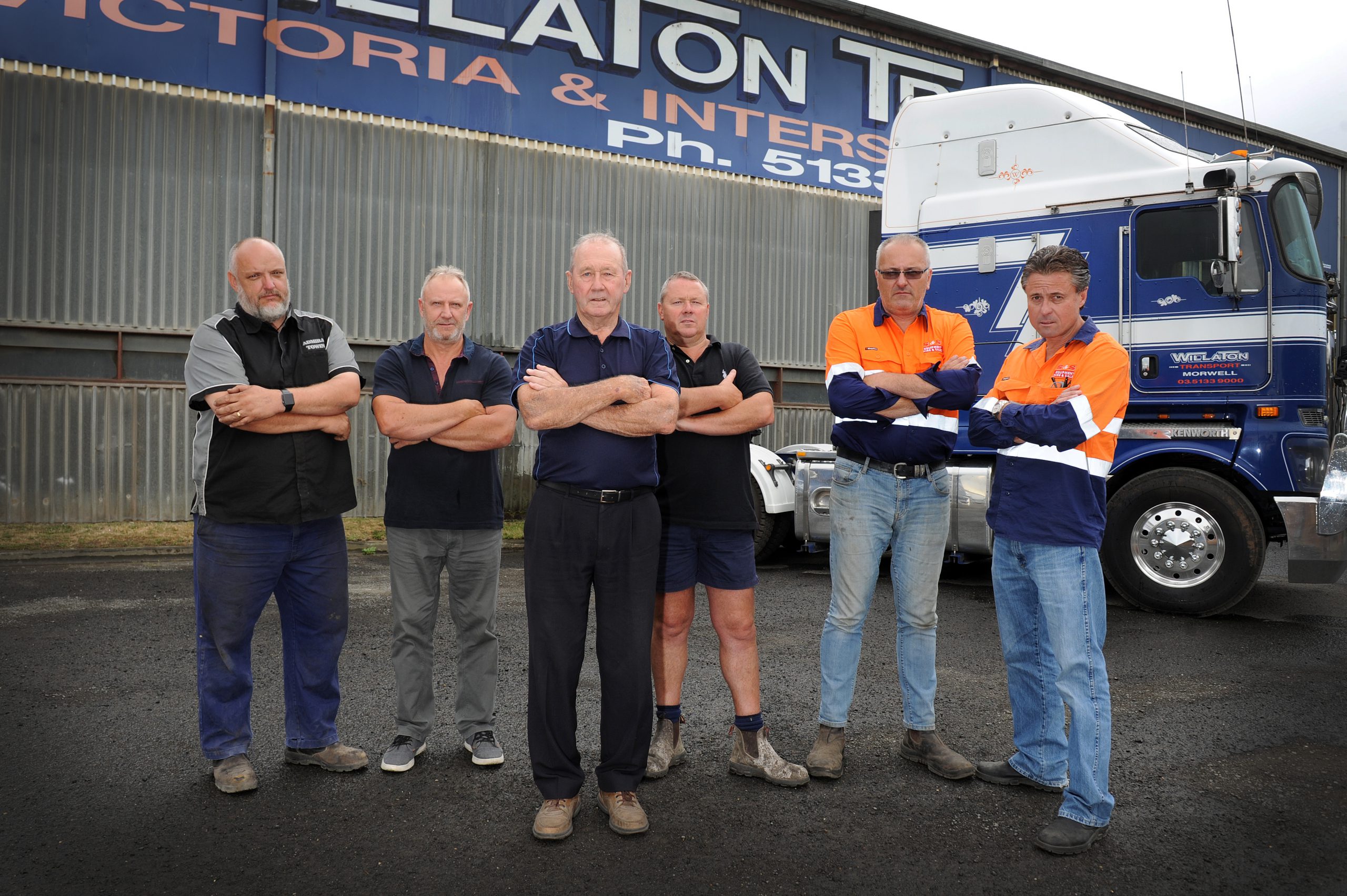 Bryce Eishold
Business owners owed thousands of dollars by embattled company Steelvision have lashed out at the state government over their handling of the funding saga.

On Thursday, Regional Development Minister Jaclyn Symes said while the government would not offer cash payments to businesses owed money by Steelvision, Regional Development Victoria would offer assistance through programs to impacted employers.
But Moe-based Admiral Towing owner David Gridley, who is owed more than $35,000 by Steelvision for work including transporting the new front doors of Parliament House to Canberra, said the government needed to do more.
"I'm not going to take business advice from someone who hands out $650,000 on a piece of paper that was basically filled in with crayon," Mr Gridley said.
"As a business owner, if we do the slightest thing wrong, we get smashed by government; whether it's an ATO fine or compliance issue or a speeding fine. If I do the slightest thing wrong, I get penalised.
"In this instance, someone has handed out $650,000 … and yet no one is going to be held responsible, no one is going to be penalised. I'd like to see whoever was in charge of handing out that grant to never be responsible for handing out government money again."
In January, The Express revealed Steelvision was in debt more than a million dollars to businesses in the Latrobe Valley, including Willaton Transported owed $120,000 and Morwell company Boltco owed $52,000.

Boltco owner David Mason, who has led the charge on behalf of local businesses against the state government to release details about the funding agreement, said another Steelvision situation should never happen again.

"Is this report from KPMG going to finally have the state government recognise the part that they have played in the local businesses suffering financial losses over a million dollars?" Mr Mason, who supplied thousands of fasteners to Steelvision, questioned.
Mr Mason called on the government to offer "some form of compensation" for the financial loss and hardship "caused by their incompetence" to Latrobe Valley-based businesses.
Another Morwell-based company owner owed more than $10,000, who asked to remain anonymous but has previously spoken to The Express, said the government "had blood on its hands" following the release of the KPMG report.

"Based on the report, the state government led by Tim Pallas as treasurer, has blood on its hands and what are they going to do about it?" the Morwell businessman asked.
"Are [the government] now going to flick a bit cash back into the local businesses of the Morwell region that were affected by the Steelvision debacle, leading into the Christmas period, before they ran away?"
David Gooley, the former sole director of Steelvision, did not respond when contacted for comment.