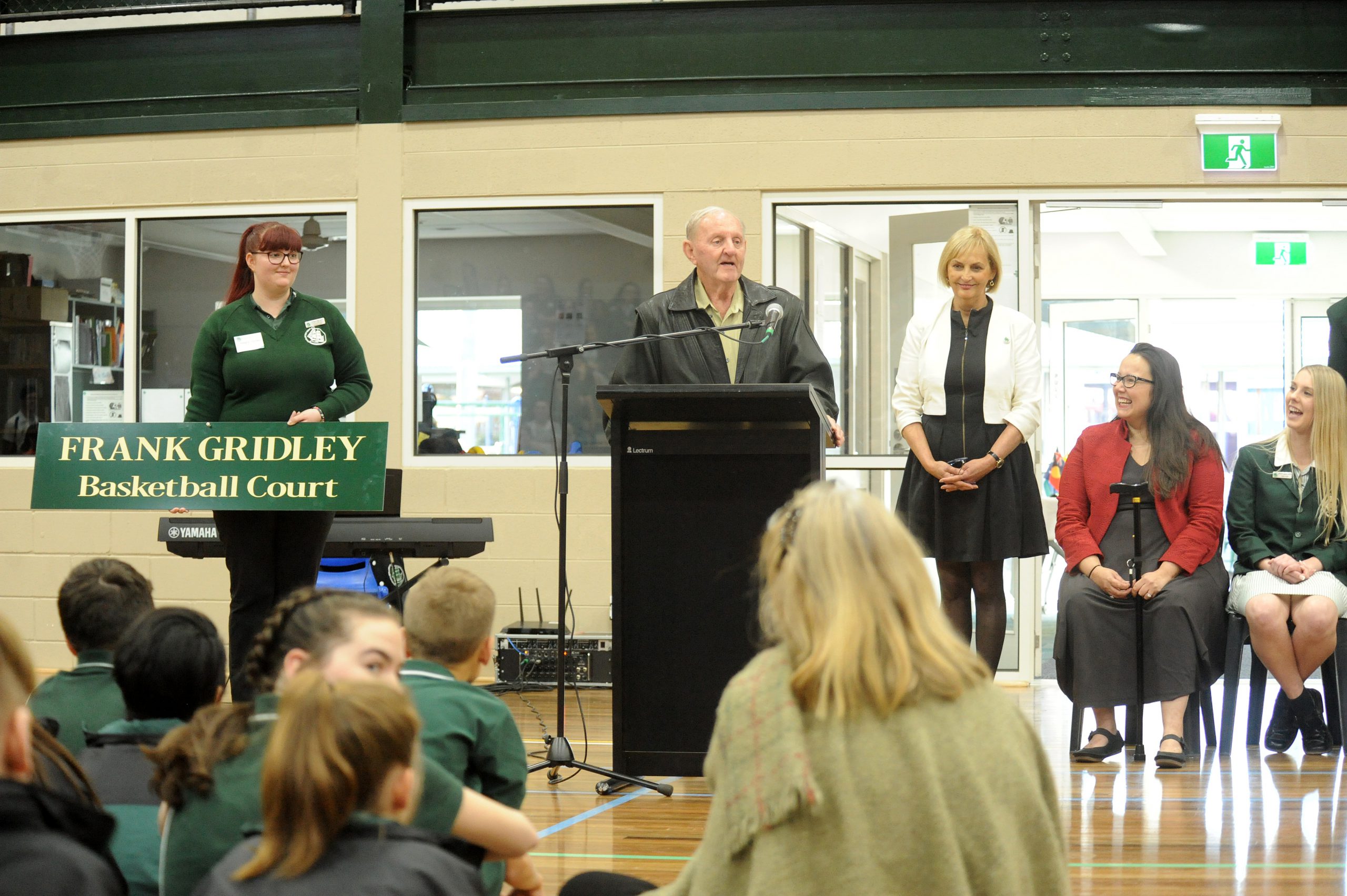 Michelle Slater
Basketball has a strong future in Trafalgar with the opening of a state-of-the-art sports centre at Trafalgar High School, courtesy of $2.5 million in Victorian government funding.

Principal Jane Mersey said the new building replaced the old and dilapidated Environment and Communities Activities Centre with a 300-seat sports centre.
The new centre is decked out with a sprung wooden floor, full-sized courts and high-tech audio system.
"It was literally falling down. We had internal walls moving and lino lifting up. We couldn't even line mark it as it was so dilapidated," Ms Mersey said.
"This is welcome for the school and the community. This is the only indoor sports facility in Trafalgar. We open our doors to clubs and we are a strong advocate for youth in the area."
The centre will be used for school PE classes as well as community netball and basketball games.
Trafalgar basketball stalwart Frank Gridley was immortalised with the courts named in his honour.

The long-serving district umpire could be spotted on Saturday mornings giving the old court a sweep and taping the floor down to provide a safe surface for games.
"I bought some red biros and sat on a chair remarking the lines. It was fun. It took me one-and-a-half hours to re-mark it," Mr Gridley said.
"This new court is unbelievable. I've been dreaming of a full-sized court for years."
Member for Eastern Victoria Harriet Shing said she went into bat for the school to get the funding when she first saw the old sports centre in 2015.
"It's such a great school with a great culture. It's inclusive and the teachers consistently go above and beyond to help students reach their full potential," Ms Shing said.
"Having Frank's name on the wall will forever act as a wonderful reminder of what can be achieved."