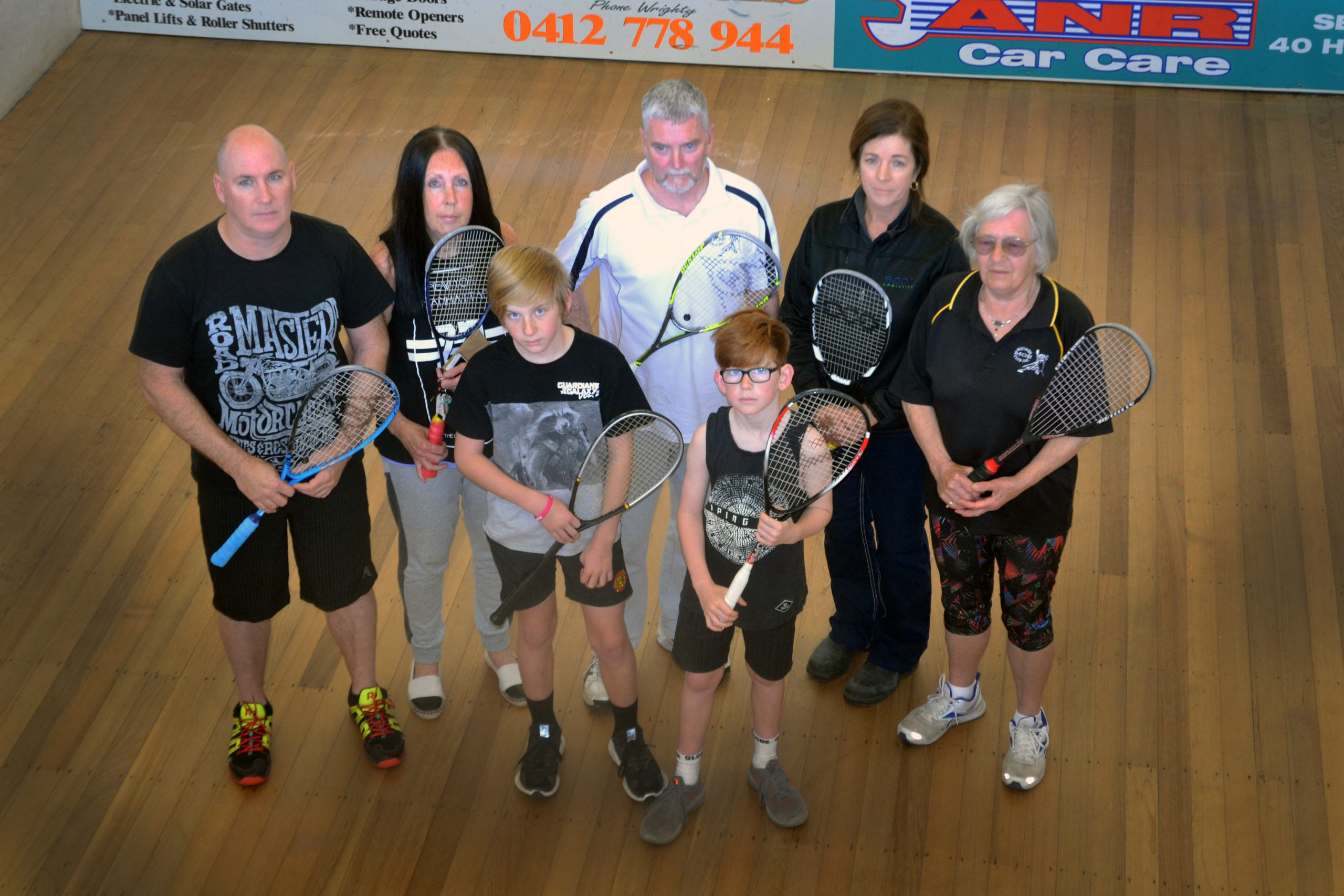 Heidi Kraak
Latrobe Valley Squash is expected to have new facilities by early next year after the state government announced it would fund upgrades to a facility in Churchill.

The club has been displaced from its existing facilities in Morwell to make way for the $30 million GovHub, which is expected to bring 200 public sector jobs to the Latrobe Valley.
The Churchill facility had long been identified as an option for the club, however, required significant upgrades for the space to meet the club's needs.

Latrobe Valley Squash will be without a facility until upgrades at the Churchill facility can be completed and, even then, the Churchill facility is only an "interim measure", according to the state government.
The club told The Express works were expected to take about six months.
The announcement follows lobbying from Member for Morwell Russell Northe and Member for Eastern Victoria Melina Bath, calling on the state government to provide supports and assistance to the club in the search for a new facility.
While the club welcomed the news the state government would fund upgrades at the facility, Latrobe Valley Squash spokesman Ron Kelly said the next challenge would be navigating the coming six months without a facility.
The club's latest season finished just over a week ago and the next season would usually begin after the school holidays.
"The state government have guaranteed to upgrade the facility at Churchill to a great standard," Mr Kelly said.
"But because the process has taken so long, there is this gap.
"In the meantime we are homeless."
Member for Morwell Russell Northe said it was "unfortunate" the club would be without a facility for so long.
"I guess it was, at the very least, good to receive some positive news late Friday, whereby we understand the government has finally come to the table at least providing funding for a short-term facility," he said.
"But the reality is, these matters should have been solved months and months ago and not as the club was forced to close its doors on its existing facility.
"Despite some positive news on Friday, we will still need to ensure that Latrobe Valley Squash is supported in being able to utilise the Churchill facility as soon as is practical and continue to work on a longer term strategy to enable the squash community to continue to thrive in our region."
A Regional Development Victoria spokesman said RDV, the Latrobe Valley Authority and Latrobe City Council had worked with the club to identify an interim site for the club.
"The Latrobe Valley Authority is also supporting the development of a new strategic plan to support the club through the transition and to grow participation in squash in the community," he said.