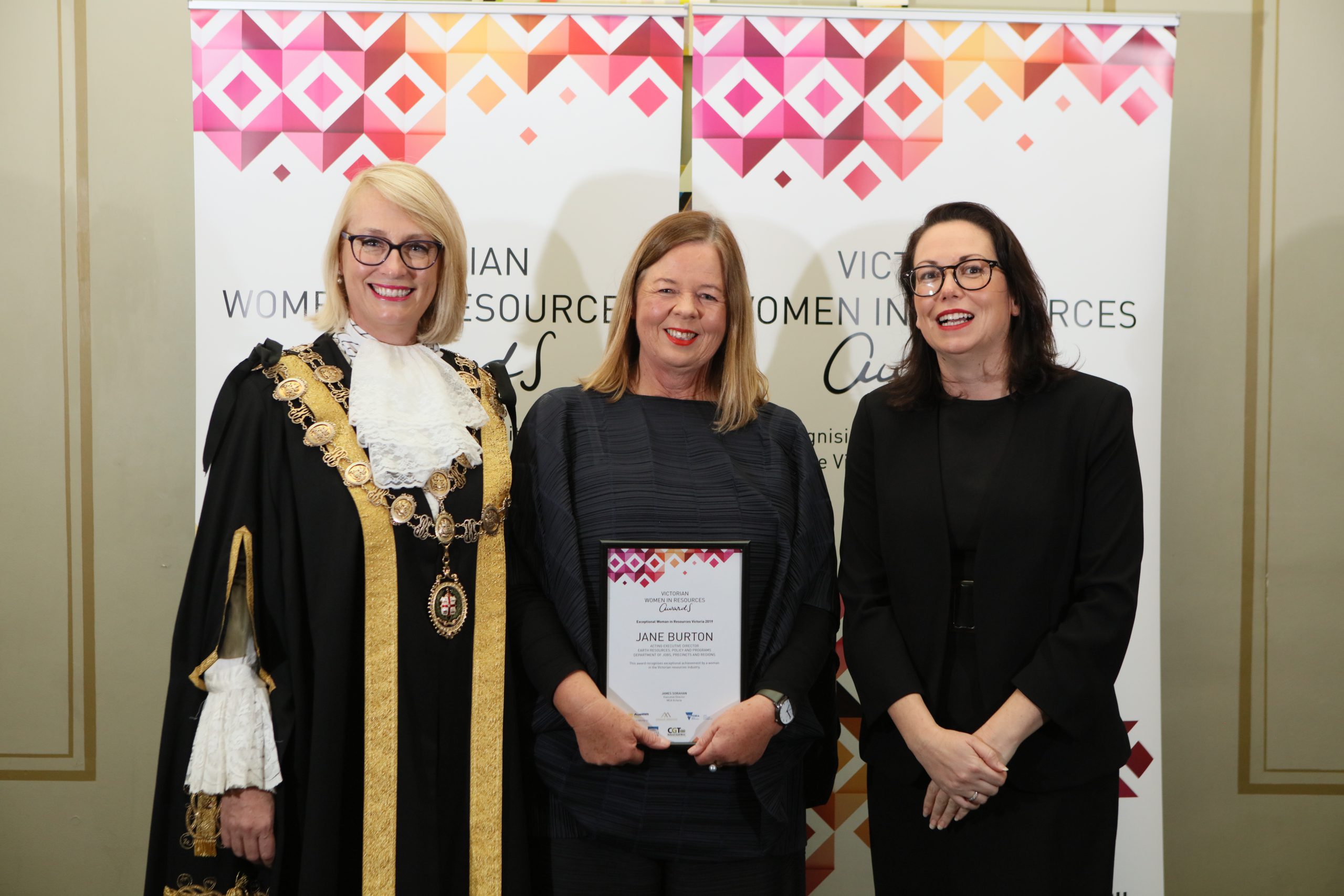 Michelle Slater
A Latrobe Valley coal industry mover and shaker has won a prestigious Minerals Council of Australia award recognising the work of women in the resources sector.
The Victorian government Earth Resources Policy and Programs acting executive director Jane Burton won the Exceptional Woman in Victorian Resources award and is now off to the national finals in September.
Ms Burton is also chairwoman of the Hydrogen Energy Supply Chain Project's science advisory board which aims to convert Latrobe Valley brown coal into hydrogen for export into Japan.
"It was a thrill to be nominated, but to win the award was amazing. I love it. It's a great career if you want a job that's diverse and interesting," Ms Burton said.
Ms Burton has had a 30-year career in the public and private sectors. She started as a chemical engineer in Morwell.
She has managed a number of policy issues including the future of brown coal, carbon capture and storage and unconventional gas.
Ms Burton supported the Hazelwood Mine Fire Inquiry and led the Latrobe Valley Regional Rehabilitation Strategy recommended by the inquiry.
"The Latrobe Valley has a significant brown coal resource on a world-scale. The challenge now is to use this resource that's environmentally, economically and socially acceptable," she said.
She said the HESC coal-to-hydrogen and CarbonNet carbon capture projects were great examples of future opportunities for the resource.
Ms Burton encouraged girls to consider science as a career choice.
"I'm not sure if females see it as an opportunity and as a cool job. There are lots of opportunities for learning STEM subjects. It can be a great career choice for women," she said.
"It's about encouraging the curiosity of science and helping kids to understand how, why and what is out there. There are rewarding pathways into the resources sector."
Minerals Council of Australia Victoria division executive director James Sorahan said the awards were about recognising the work of talented women in mining.
"It is fantastic to see women in science, technology, engineering and maths fields like Jane Burton act as fabulous ambassadors," Mr Sorahan said.