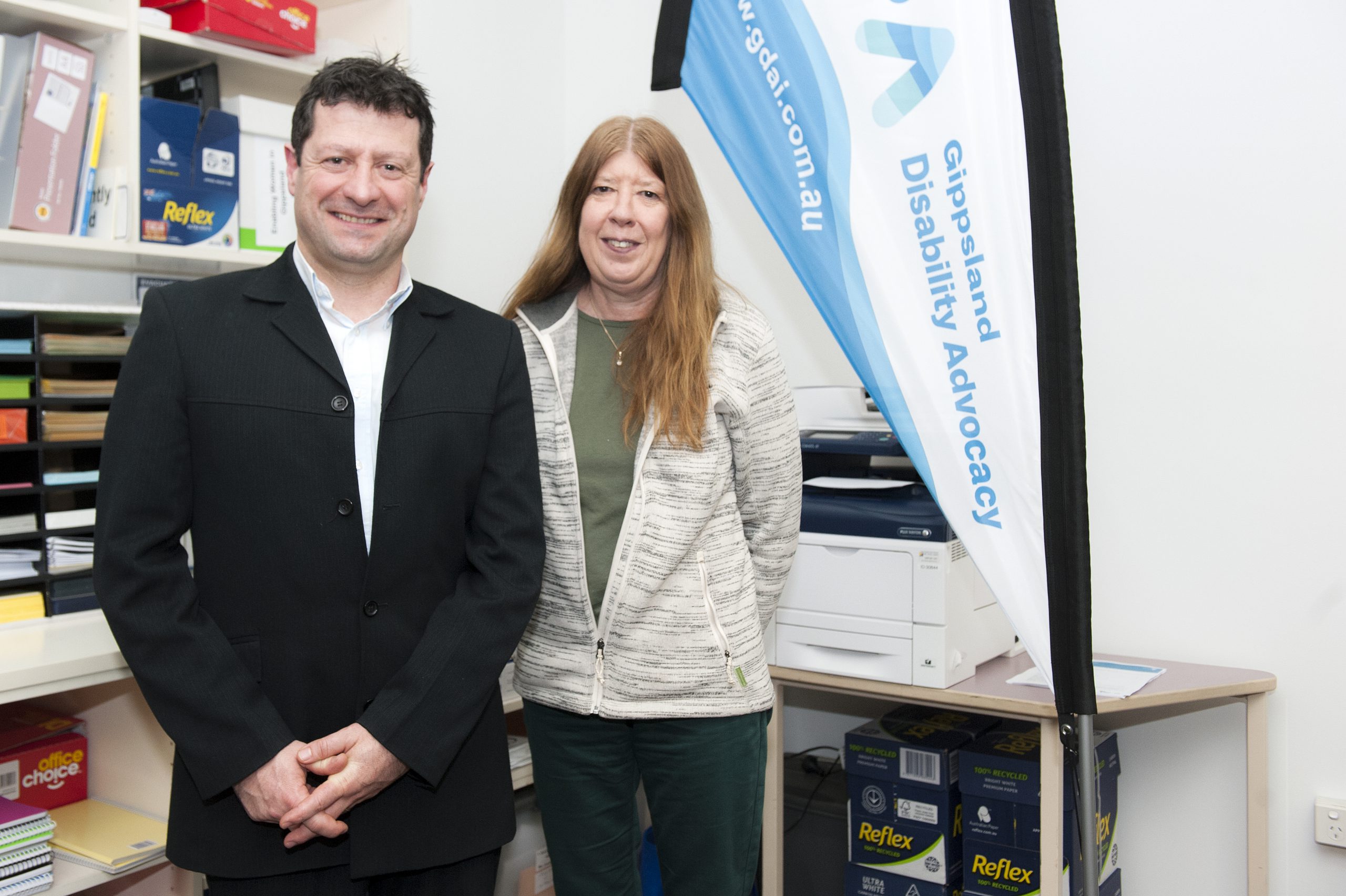 Cher Jimenez
An independent agency that looks into the safety and quality of support and services provided through the National Disability Insurance Scheme starts operating in Victoria this month.

The NDIS Quality and Safeguards Commission commenced work in Victoria on July 1 almost two years after the national scheme was rolled out in parts of Gippsland in late 2017.
The commission will accept complaints arising from NDIS support and services that were not provided in a safe and respectful way as well as those that were not delivered to an appropriate standard.
Gippsland Disability Advocacy Incorporated NDIS appeals/disability advocate Sharon Bergles said NDIS participants could lodge their complaints before the commission which is now operating across the country except Western Australia. The commission will extend to WA in July next year.
GDAI chief executive Adrian Terranova said 60 per cent of cases they handle involved concerns around the NDIS, dubbed as the second-best thing next to Medicare.
Mr Terranova said these issues involved access to service providers, reviews of existing plans or changes of circumstance.
He said many people in Gippsland who lived with disability were yet to sign-up with the NDIS due to various reasons.
"There's a number of people we've come across who haven't applied. They haven't been engaged with NDIS yet," he said.
GDAI is a not for profit, com­munity-based association that provides free advocacy for people with disability.
Mr Terranova said one-in-five people or an estimated 55,000 Gippsland residents had a diagnosed disability.
He said the NDIS was not an easy scheme to navigate despite the number of information sessions held across the region before its October 2017 rollout.
"For carers, they may have a lot going on in the family and they push it aside for a moment," he said.
Mr Terranova said the challenge for GDAI advocates working with older people was to "breakdown the NDIS" in a way they would understand the scheme.
GDAI provides free assistance to NDIS participants and their carers to navigate the NDIS and provide support with their plans.
He advised carers and participants to be prepared for their first NDIS planning meeting by bringing in documents such as reports from doctors and service providers and to be careful when using terms that could be detrimental to achieving a successful plan.
"At the planning meeting don't use the word 'sometimes' that's ambiguous. They [authority] can see that as not necessary. Let's cut that language," he said.
Mr Terranova said having an advocate present during the planning meeting could also help participants get better outcomes.