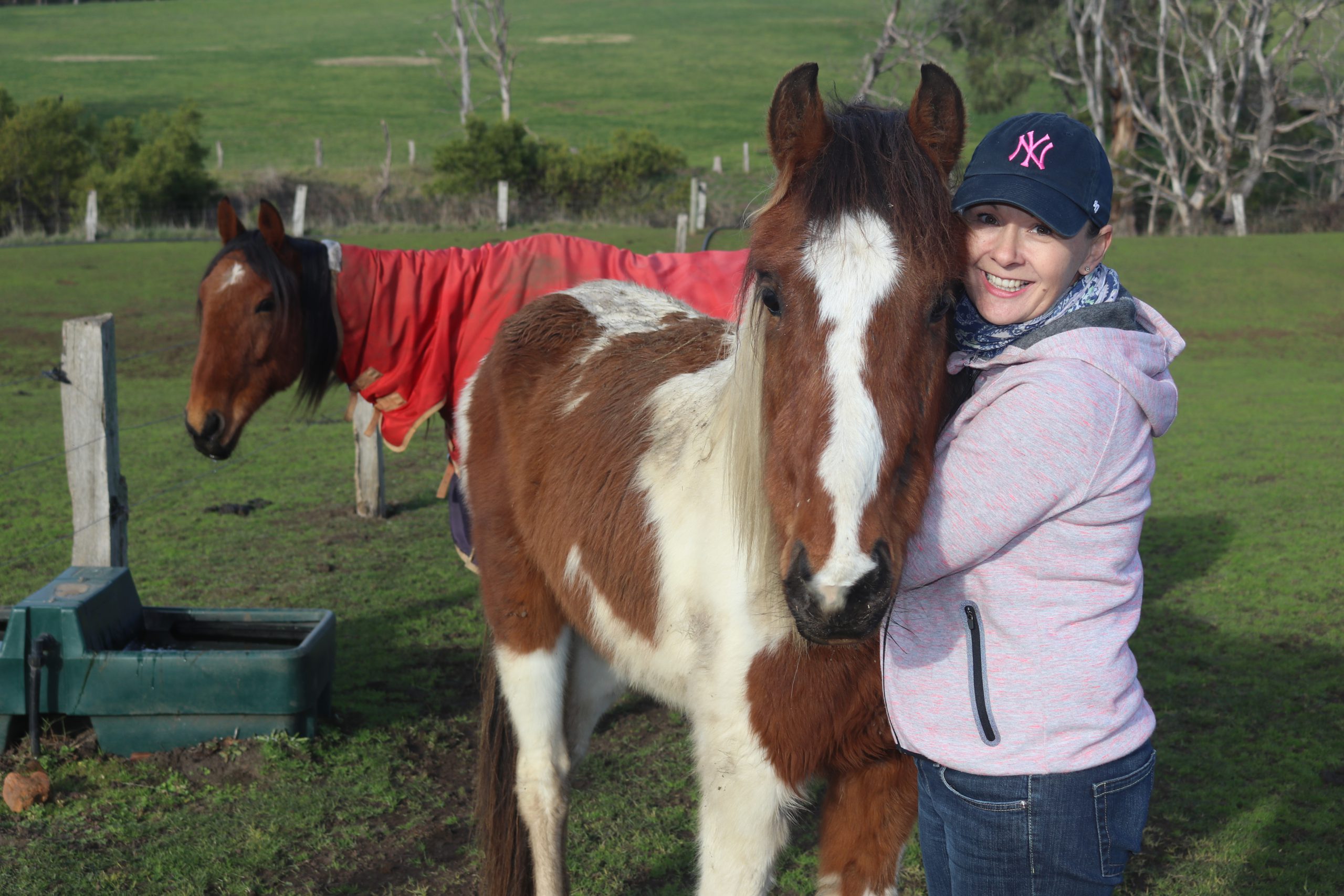 Michelle Slater
Horses from throughout Gippsland are being surrendered to equine rescuers or ending up at the saleyards due to ongoing drought conditions and feed shortages.
Carrajung horse rehomer Yvette Driver said many horses were coming to her underweight or in a generally neglected condition with some destined for slaughter as owners could not afford their upkeep.
"A lot of horse rescuers are closing their doors because they are full. You could easily take on a horse a week with the amount of people giving them away and it's no fault of the horse," Ms Driver said.
"We need to understand horses are suffering because there is not the feed. Through winter is when most people palm their horses off."
Ms Driver is caring for 12 unwanted horses from Traralgon, Sale, Yarram, Orbost and Korumburra, as well as two from western Victoria.
She said two Gippsland horses came from an overstocked property where the owner had too many mouths to feed on little pasture.
"If farmers are selling hay it's very expensive or not of great quality for horses. Everyone is now looking at ways of cheaply putting weight on their horses," she said.
The Victorian government encouraged registered horse breeders to take up available drought relief funding set aside for primary producers, as it had only received six applications from the horse industry.
Drought funding only applies to registered studs, and not for people using horses for recreation, competition or racing.
RSPCA Victoria seized seven emaciated horses, two ponies and a donkey from a property in Gippsland in May as part of a larger investigation that included numerous properties in the area.
The RSPCA issued a statement urging horse owners to assess their situation which could include stocking up on feed before winter set in or destocking.
The animal welfare agency was expecting the 2018/19 year to show the highest number of equine reports on record, with 67 per cent of all horse reports relating to underweight animals.
Auctioneer Andrew Wilson runs the Echuca horse sales and said horses were coming from all over Victoria, South Australia and Queensland, including many from Gippsland.
He said horses on the whole were in good condition, with some showing signs of the dry conditions, but he expected the volume of horses being sold to slow down once conditions improved.
"Everyone is in the same boat. They can't find hay so they have to sell their horses. Some don't want to but they have no choice," Mr Wilson said.
"Daughters' pony club horses are suddenly being sold. These horses are normally kept on the farm and are now being sold as people are running out of feed."
Mr Wilson said good types were still fetching good prices, with two going for $15,000 each, but about 20 per cent of horses were sent to slaughter.
Heyfield Lions Club Need for Feed fodder charity coordinator Ray Akers said horses were certainly a part of the ongoing drought in Gippsland.
He said horses were considered on a case-by-case basis but the charity's priorities lay with primary producers who relied on the land for their income.
"Good quality hay is so hard to get, it's almost non-existent. The problem is also that horses turn their nose up at lower-quality feed," Mr Akers said.