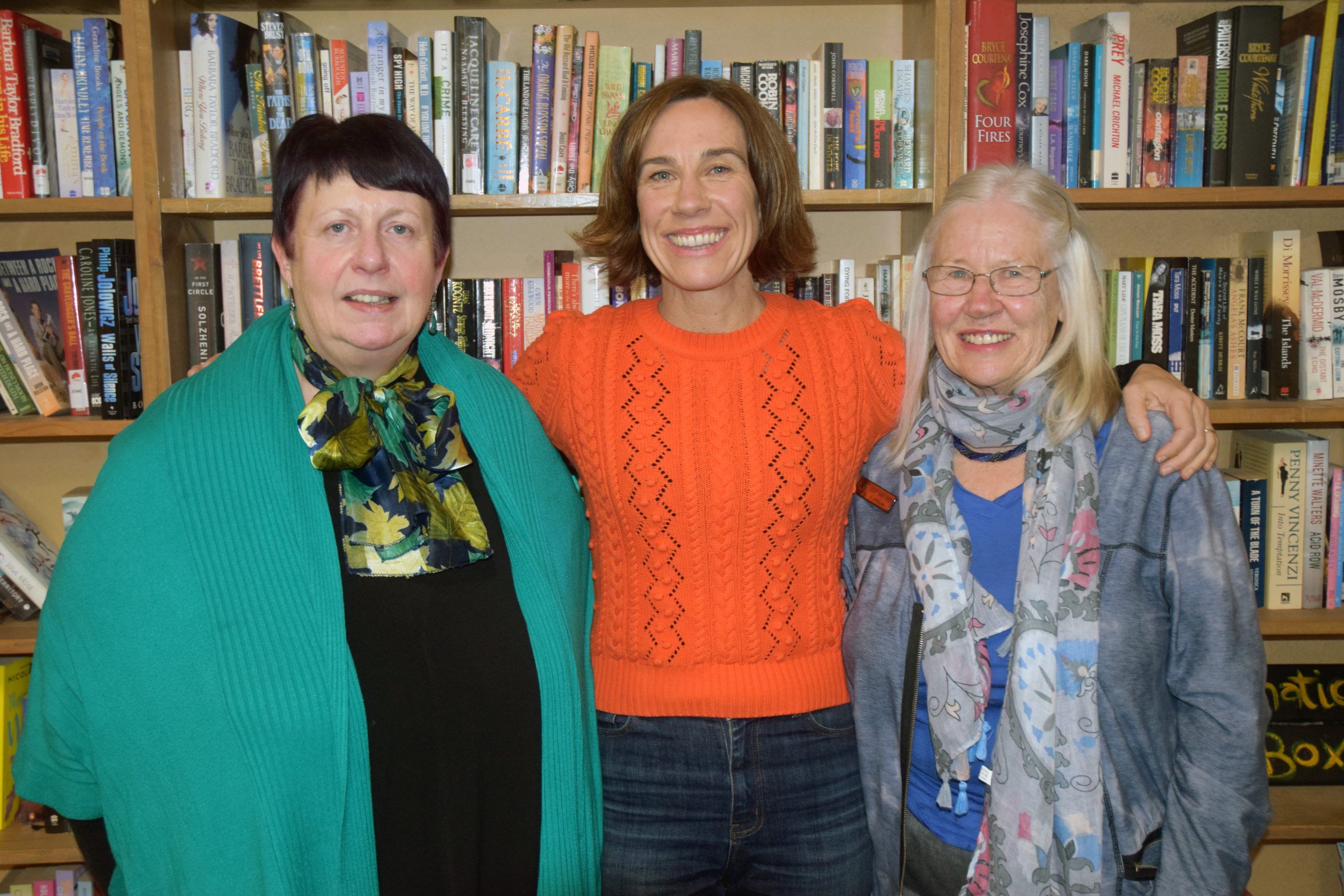 Heidi Kraak
With small beginnings writing for theatre and a stint running clown workshops in Alice Springs, the advice successful New Zealand filmmaker Jackie van Beek would give to aspiring directors and writers is to beg for money, apply for everything and "just give it a shot".

While visiting her mother in the Latrobe Valley, Ms van Beek made a guest appearance at a Soroptimist International of Gippsland club event, at which one of her feature films, The Breaker Upperers, was screened.

The buddy comedy, which Ms van Beek and her friend Madeleine Sami wrote, directed and starred in together, follows the journeys of two women who break couples up for cash.
"Unashamedly we were just like 'we want to take all of the central roles. We want to control everything about the film'," she said.
"It was really empowering."
While some critics have hailed the film a "fresh, alternative rom-com", the story arch is not typical of the genre.
During the writing process, Ms van Beek and Ms Sami were careful to ensure the love interests of the two main characters never dominated the storyline and that the central relationship of the women was prioritised.
"We promised ourselves we would not end our film with a double church wedding – if we did that we would have failed," Ms van Beek said.
The film has opened up a lot of opportunities for the duo, particularly in America, however, one of Ms van Beek's focuses at the moment is mentoring other young, aspiring female filmmakers.
"Knowing how skewed the stats are, I really push those young women," she said.
"It is a good time now. There are so many incentives and funds for women."
A lot of young women seemed to lack a confidence that men tended to have, Ms van Beek said.
"I always say the worst that could possibly happen is that you could try and fail – you are not going to die," she said.
"If you want to do something, make it happen, beg for money, pitch for things, apply for things and don't worry about getting rejected too much.
"I apply for things all the time and get rejected and sometimes I don't get rejected."
Beginning her filmmaking career in Australia where she was not eligible for any funding. Ms van Beek's advice stems from her own experience,
"I would just cobble together community money or council funding and they were very small, independent short films, really just trying to learn how to tell stories through pictures," she said.
"Everyone looks at my life and says 'oh, she is so successful' but they don't know all the times I have been rejected with my stories or film ideas.
"It just feels like a series of mistakes, which I quite like."