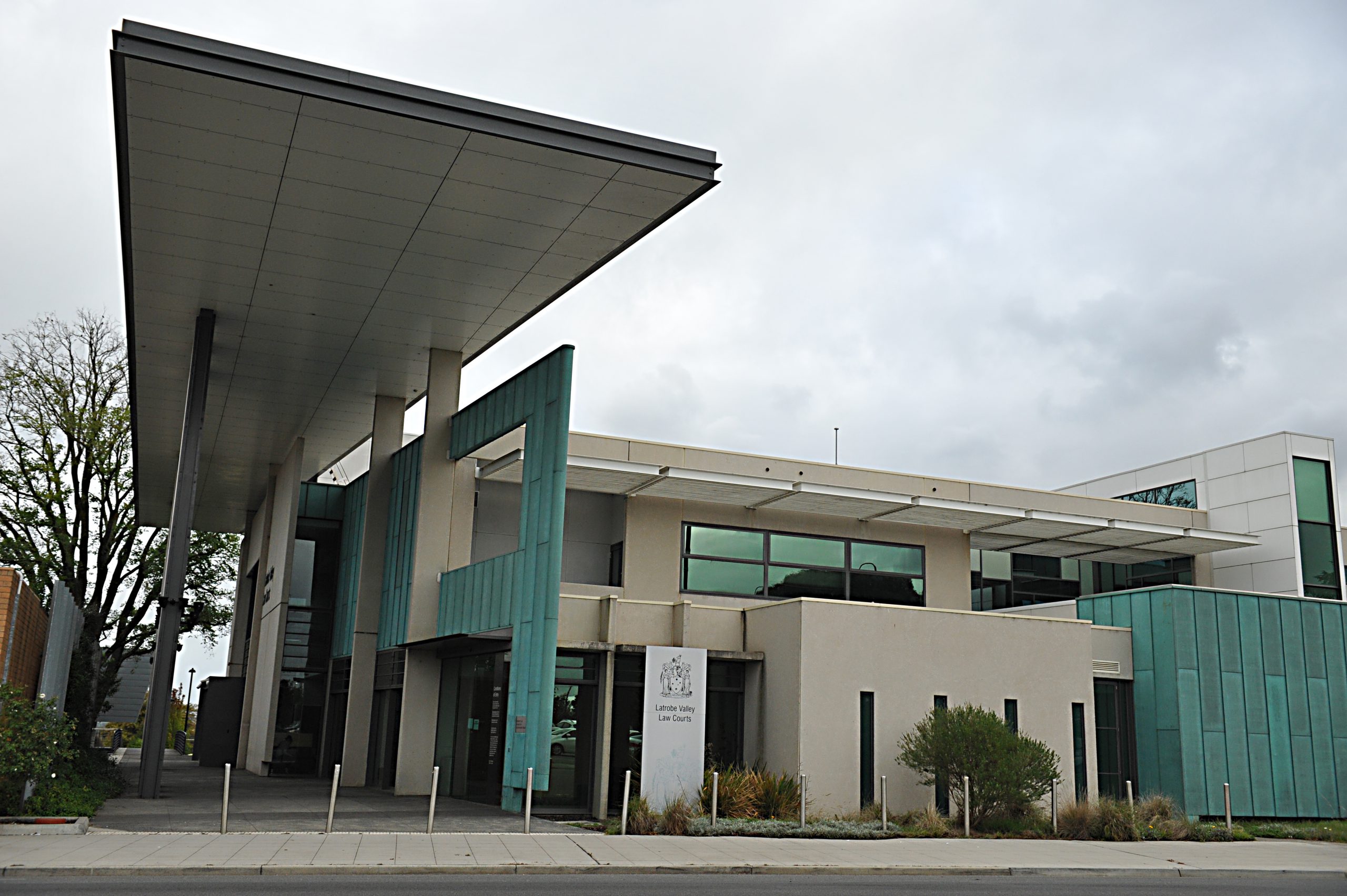 Bryce Eishold
A father-to-be who left a man in a pool of blood on Franklin Street in Traralgon last year – days after he narrowly avoided jail for king-hitting another man outside the Traralgon Bowls Club – has been sentenced to 18 months behind bars.

Michael Diaz, 22, was sentenced to a minimum of 12 months' jail and will miss the birth of his first child after pleading guilty at the Latrobe Valley Magistrates' Court last week to three charges relating to two separate incidents in Traralgon and Warragul.

Related: 'Tough guy' angers Magistrate

More than 25 people entered the court room when the matter was called before Magistrate Rodney Higgins, many there to support the Traralgon concreter, plus more than a dozen police officers.
"It gives me no pleasure you won't be there to see the birth of your child," Magistrate Higgins said, to which a woman cried: "That's cruel".
Diaz pleaded guilty to three charges including committing affray by using unlawful violence and recklessly engaging in conduct assaulting a person until they were unconscious at Warragul, along with recklessly causing serious injury to a person without a lawful excuse at Traralgon.
Defence solicitor Robert Davis said Diaz assaulted the man on Franklin Street on December 15 in response to an incident earlier in the night, which The Express has not reported for legal reasons.
Police told the court Diaz had driven to Traralgon to pick up his partner before he assaulted the man.
Police prosecutor Senior Constable Tom O'Day said Diaz was seen driving up and down Franklin Street "in search of the victim" before the incident took place.
The court heard Diaz confronted the man where a verbal argument took place moments before Diaz struck the man in the cheek and jaw, the man's head hitting the concrete.
The man was rushed to Latrobe Regional Hospital and later sent to the Royal Melbourne Hospital where he underwent several urgent surgeries for injuries incurred during the assault, including for a fracture to his skull.
The court heard that in an initial interview with police, Diaz claimed he struck the man in self defence.
However, Senior Constable O'Day told the court "CCTV detects that the victim had his arms by his side when assaulted and that the punch was unexpected by the victim".
Diaz left the victim unconscious and in a pool of blood, the court heard.
Three days prior to the December 15 incident, Diaz had faced court on another matter where he left a man unconscious outside the Traralgon Bowls Club.
In the Warragul incident, Diaz pleaded guilty to punching a man in the head following a brawl outside The Bank Nightclub in Warragul on February 9, 2019.
Mr Davis told the court Diaz was under "no illusions" he would face a term of imprisonment for the December 15 and February 9 incidents, but said his relatively early plea and prospects for rehabilitation should be taken into account for a lenient sentence. "Given he's going to be a father, he needs to grow up," Mr Davis told the court.
Mr Davis also argued Diaz had been brought up in a dysfunctional family and that it would be his first time in custody.
But Magistrate Higgins said he "had no choice" but to sentence Diaz to jail and that Diaz was lucky he did not kill the men in the respective incidents.
"Your references are amazing," Magistrate Higgins said
"They speak of someone who is calm, who has a strong values sense, someone who would rather talk people out of difficult and hostile situations rather than get involved.
"[But] you just have not learnt."
Diaz will be eligible for parole in 12 months.