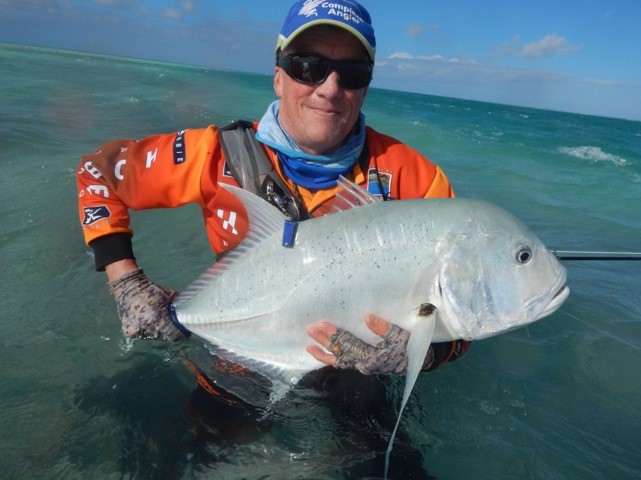 Lots of people love fishing but for Dave Shanahan it's a passion.

So much so that this year he will represent Australia in a world competition.
The Yinnar resident has been selected in the Australian team for the Hobie Kayak Bream World Championships on the Gold Coast this month.
Fishing since he was a kid, Shanahan loved nothing more than throwing his line in the Snowy River at Orbost where he grew up.
"The first thing I pack when I go on any holidays, even on overseas trips, is my fishing gear," he said.
Shanahan definitely has a favourite spot to fish although it's not easy to get there.
"Christmas Island in the Pacific Ocean is in the middle of nowhere but the fishing is amazing," he said.
"You catch bone fish which are like whiting on steroids."
He has been there twice via a four-hour, once-a-week flight from Fiji out to the island which is a raised coral atoll and part of the Republic of Kiribati.
It has only been five years since he started fishing competitively and he is now a regular on the Hobie Kayak Bream Series circuit, generally competing in rounds held in waterways where bream dominate.
In 2017, he narrowly missed out on making the Australian team and last year finished sixth with the top eight anglers selected for the national team.
In 2018, Hobie had 11 events across Australia and Shanahan competed in eight of them.
National team selection is based on the best five tournament finishes and he was successful.
"I love all forms of fishing – ocean, fresh water and fly fishing," he said.
"I am also a very competitive person so I really enjoy the competitions."
In the Hobie series competitors chase black and yellow fin bream using a lure or a fly as no baits are allowed and all fish are released.