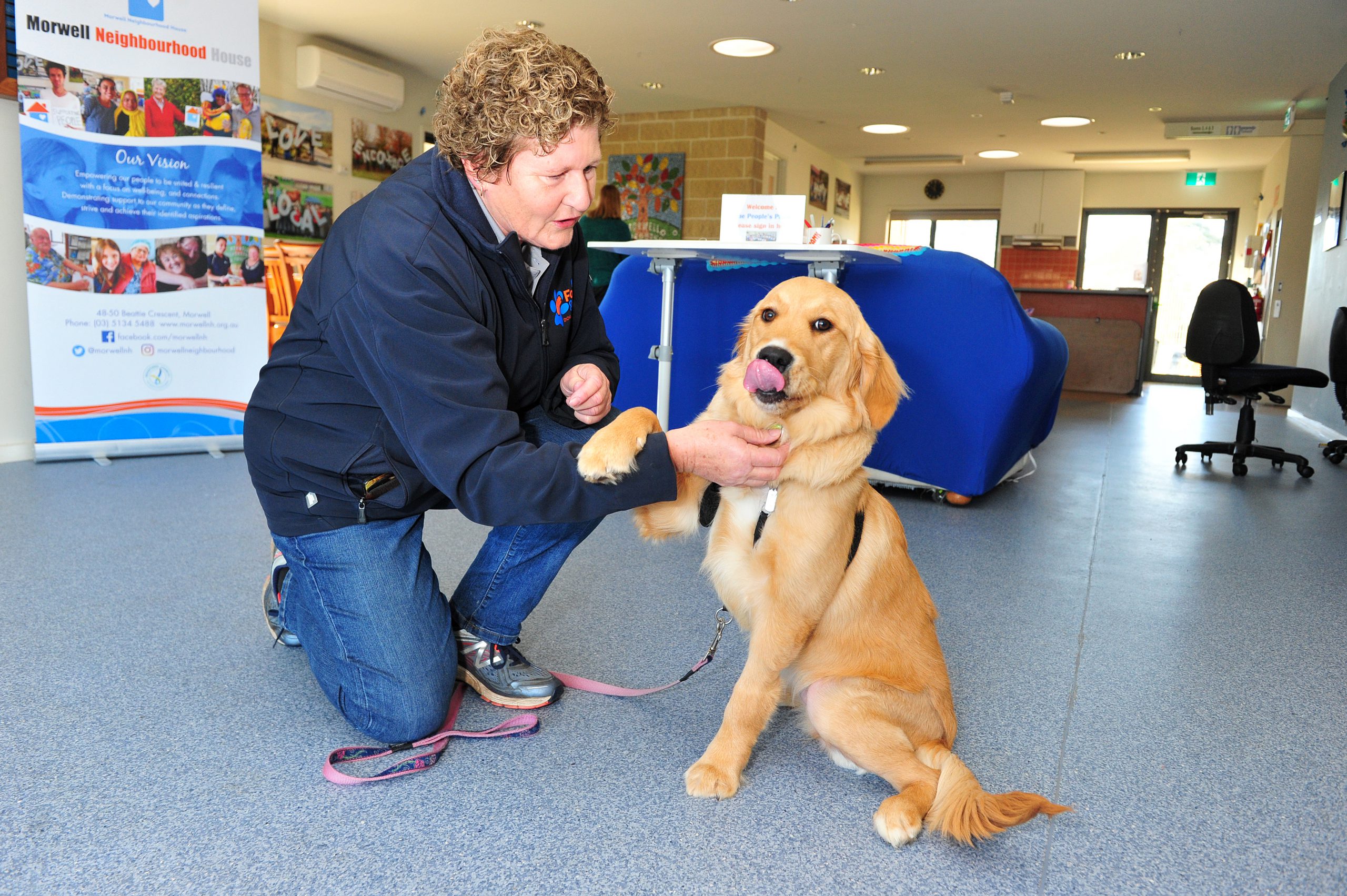 Cher Jimenez
Morwell Neighbourhood House's most beloved staff member is back on her feet, literally, almost two months after an accident left her with a broken leg.

Golden retriever 'Honeybell Lollipop' commenced training last week to become Australia's first emotional therapy dog based at a neighbourhood house.

Trainer Mary Storie said Honeybell would initially undergo eight training sessions of one hour each that would start with limited exercises not requiring long walks.
"I suspect we would probably continue as needed. It depends on her recovery as well on how much she can do physically, how she recovers because she has a broken leg," Ms Storie said.
House manager and Honeybell's owner Tracie Lund said the seven-month-old puppy was due for an x-ray today to check how much her leg had healed.
"We're not doing walking on a lead because she can't walk for too long, she's on limited exercise," Ms Lund said.
She said Honeybell was allowed to do short walks of five minutes, three times a day as advised by her vet to avoid overworking her broken leg.
The retriever was initially receiving her training in Melbourne but Ms Lund decided to switch to a local trainer who would do the sessions with Honeybell at the Beattie Crescent facility after the accident.