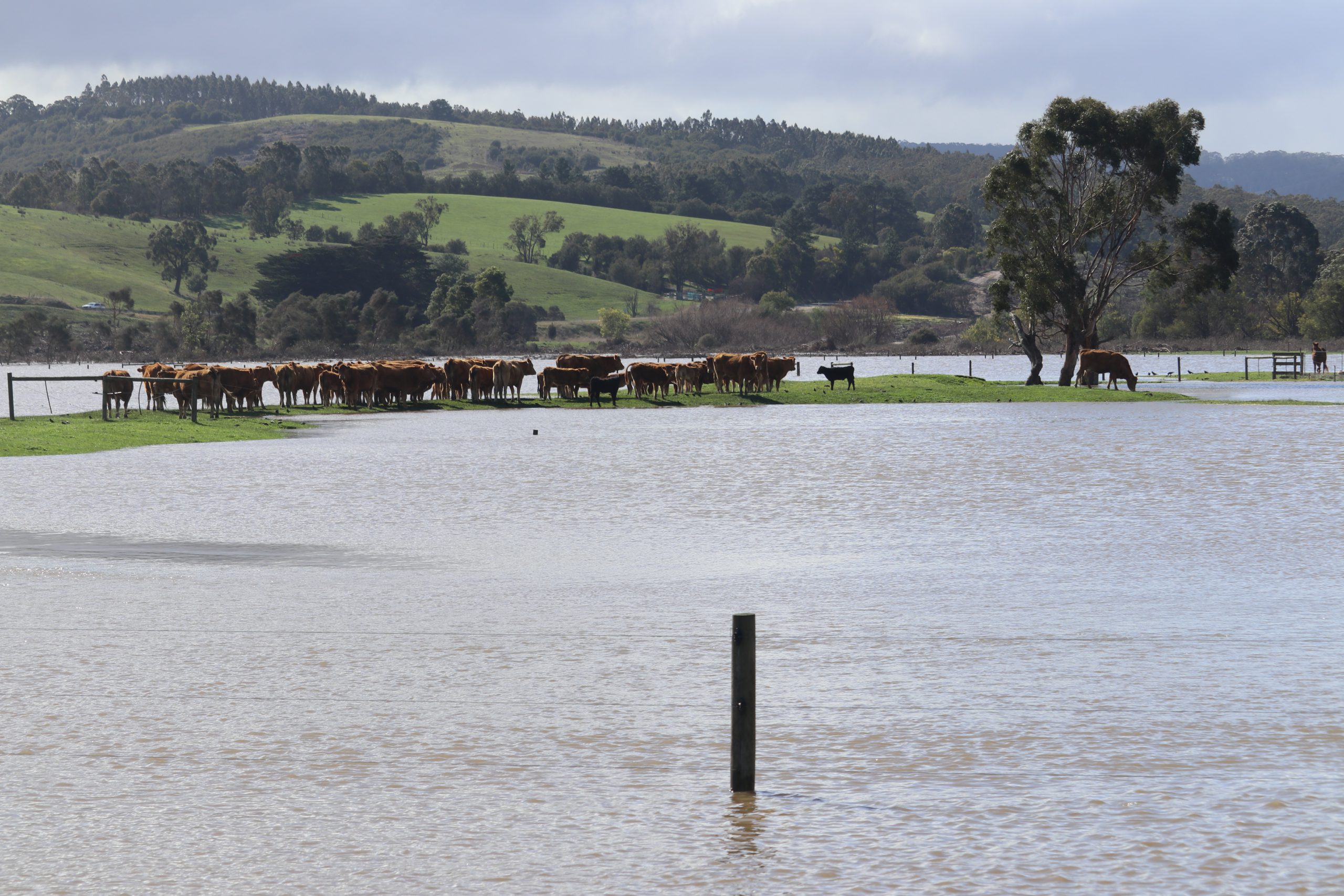 By Michelle Slater
The Latrobe Valley's low lying areas remain soggy after the weekend's downpour when the region copped nearly a month's worth of rain in a couple of days.
More than 80 millimetres of rainfall had been recorded in the Latrobe River catchment over the weekend, sparking the SES to issue a moderate flood warning for parts of the catchment on Sunday.
Gippsland SES community resilience communicator Jane Fontana said there were 110 call-outs from Thursday through to Sunday with Morwell and Warragul being the busiest units.
She said many of the calls involved flood assistance, building damage or trees down, but stressed there was no major damage.
"A lot of low-lying areas were in natural flood plains where water was accumulating on low-lying floodland causing some roads to be impacted," Ms Fontana said.
"We had such a deluge in a short period, and in some residential communities some drains back-flowed and people were concerned."
The Latrobe River reached a moderate flood level at Toms Bridge on Monday peaking at 5.38 metres, while the Morwell River appeared swollen at 1.97 metres at Boolarra on Saturday, but remained below minor flood levels.
BOM hydrologist David Wilson said water at Toms Bridge was expected to recede below the minor flood level on Tuesday, given that no significant rainfall was forecast.