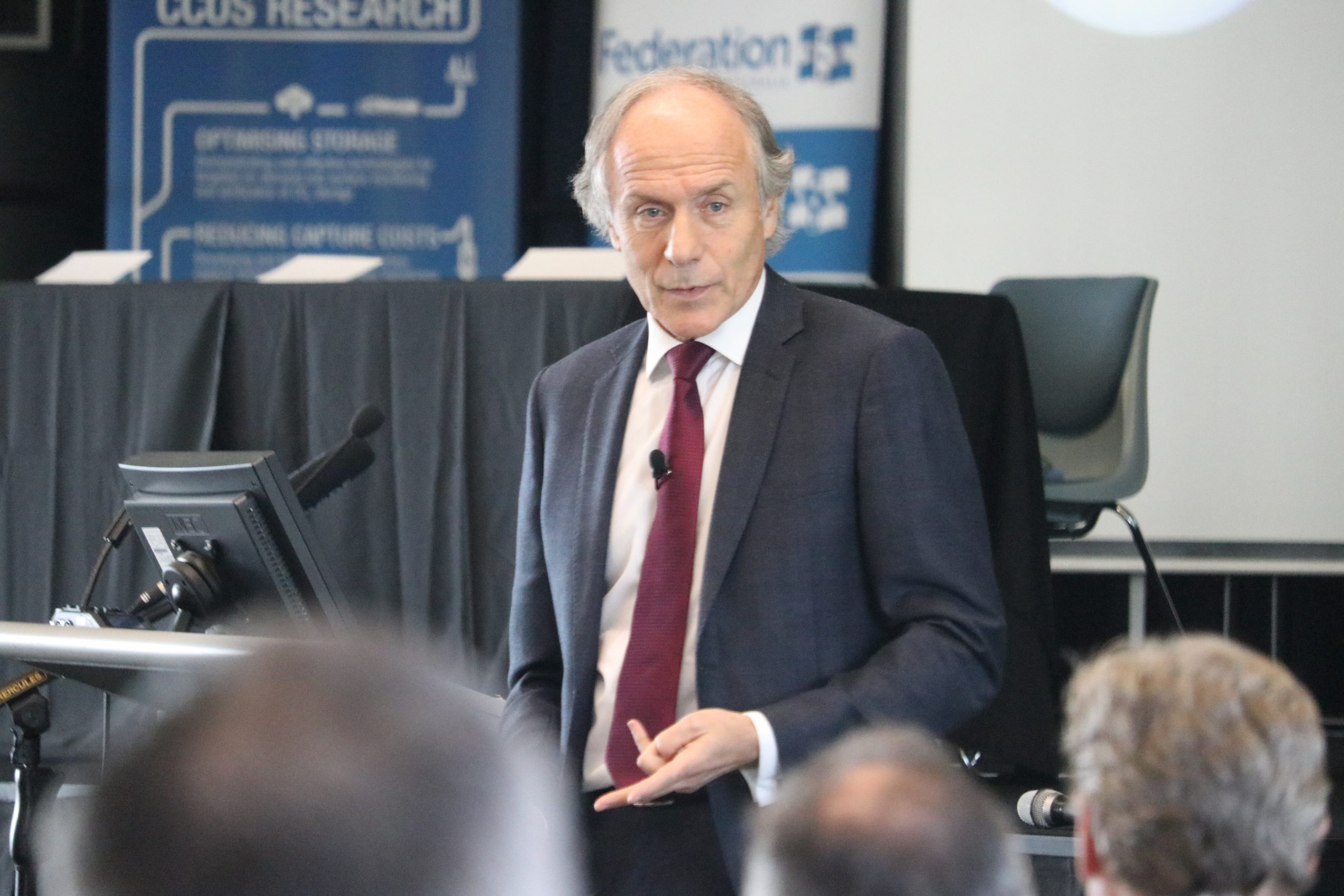 Michelle Slater
Latrobe Valley brown coal – in conjunction with carbon capture and storage – will be the cheapest way to produce hydrogen and meet a decarbonised economy, according to Australia's chief scientist.
Hydrogen produced by solar and wind would also play an important role as more renewables come online – particularly in a domestic market.
Chief scientist Alan Finkel was at Federation University Churchill on Thursday talking about the scale of challenges and opportunities associated with developing a hydrogen industry in Australia.
Dr Finkel is leading the development of the National Hydrogen Strategy and was a keynote speaker at an Australian Carbon Innovation hydrogen forum.
He said the Latrobe Valley Hydrogen Energy Supply Chain project would help Australia meet a demand for decarbonised energy and diversify Australia's energy production.
However, he stressed CCS was a vital element of that process as nations such as Japan were determined to decarbonise their economy, and the economics for CCS and hydrogen stacked up well.
"The worldwide demand for energy is insatiable, going up two per cent every year and most of that is met by fossil fuels," Dr Finkel said.
"There's an opportunity for Australia to build a hydrogen export industry in addition to this, rather than to substitute it."
Dr Finkel said the Hydrogen Council estimated that global demand for hydrogen would sit at $2.5 trillion by 2050.
He said other countries such as the Gulf States were shaping up as competitors in the global hydrogen market, particularly into Europe, while Australia had the opportunity to export into Asia.
"From 2030, Japan's customers won't buy hydrogen unless it's carbon-free – customers care, countries care and companies care," he said.
Dr Finkel said brown coal was an ideal source for gasification as it was cheap and did not hold the same export values as black coal.
"The hypothesis is that coal generation is the cheapest form of hydrogen production in the near to mid-term, and solar and wind will stay as low cost forms of production in the long-term," he said.
"If we look at renewables, 10 to 15 years ago it was inconceivable to make a cost-competitive hydrogen fuel from renewables. It's still expensive but the trajectory is favourable."
Dr Finkel said Australia could support both renewables and coal hydrogen production but there would need to be a 70-fold increase of solar and wind to create a zero emissions economy.
"This doesn't mean it's impossible because we are looking at an exponential growth in the rate of solar and wind installation," he said.
"But it means it's big and the scale is challenging but it's an opportunity for jobs and capital infrastructure."