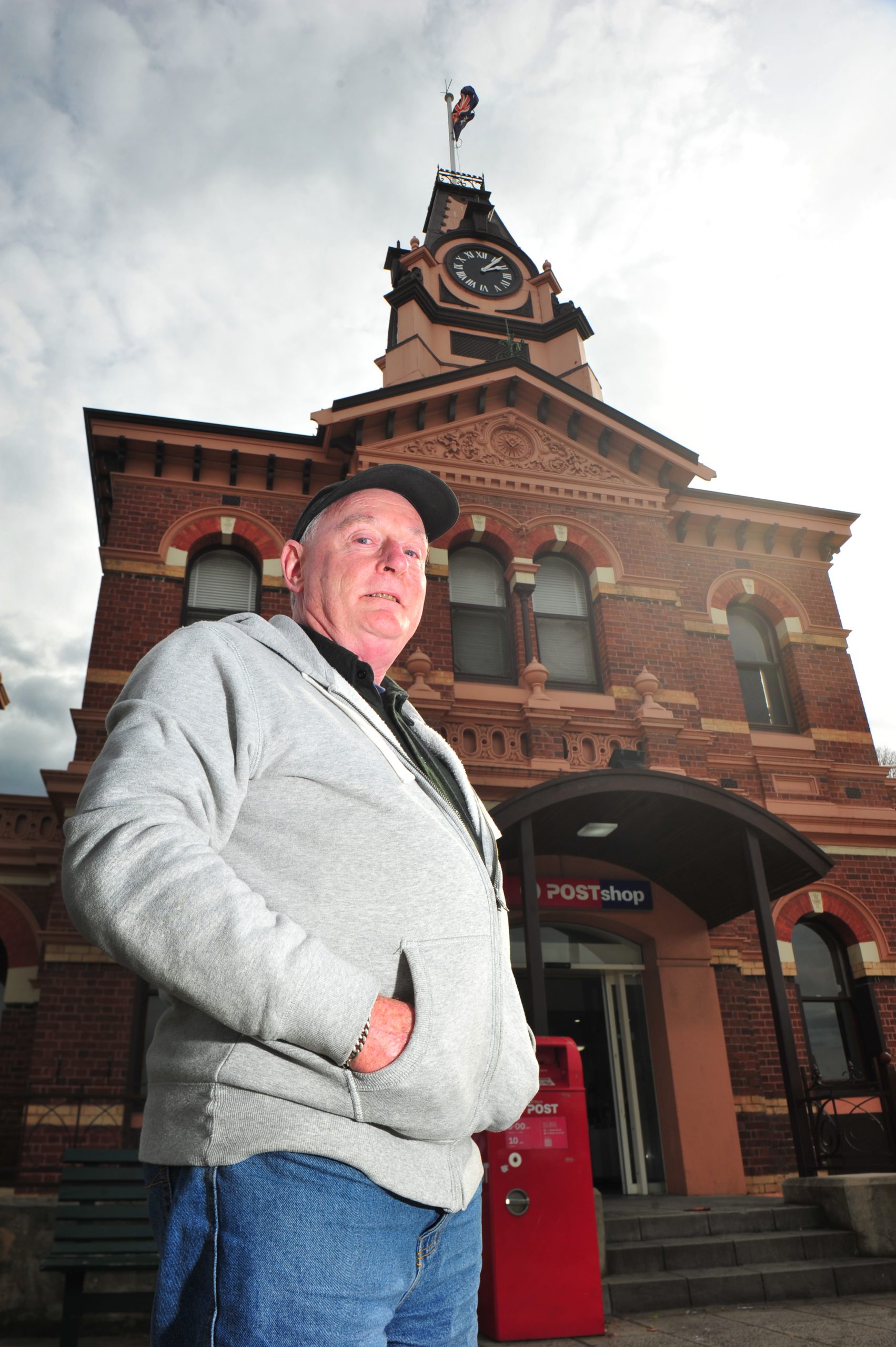 Heidi Kraak
Despite being relative newcomers to the Latrobe Valley, Tony and Kerry Willman "absolutely love it here".

Having retired to Traralgon last year, the couple have quickly become "regulars" at a pub, have found the community to be "very welcoming" and say they wouldn't consider moving back to the northern suburbs of Melbourne from whence they came.
Proud to call the region their new home, while attending the last Anzac Day service at the old Traralgon Courthouse, Tony was disappointed to notice the state of the Australian flag atop the Franklin Street post office.
The flag appeared to be tattered and missing a section on the end – a poor focal point for the Anzac Day service, he said.
"I've been in Traralgon a year and I love it, but I hate to see these things bring the appearance of the place down," he said.
"The Valley won't move forward if it doesn't look good or attractive to people."
An Australia Post spokesperson said the Traralgon post office would receive a new national flag.
"We are pleased to confirm the Australian national flag located at the Traralgon post office will be replaced," they said.
"We are working to have the new flag hoisted as soon as possible.
"We thank the community for their feedback and interest in having the flag replaced."
The new flag will be raised as soon as possible.