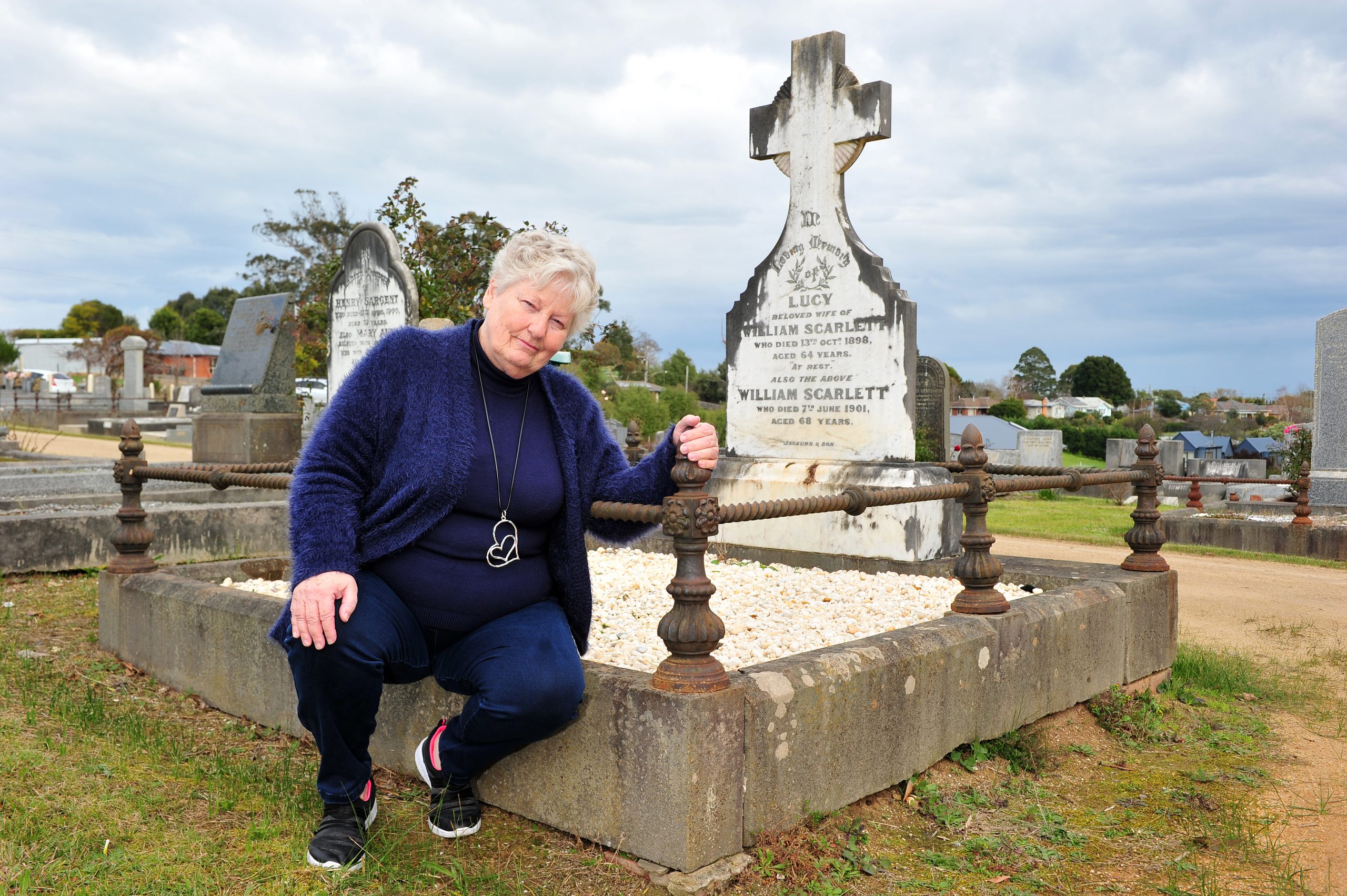 Heidi Kraak
The old saying goes that all roads lead home.

This is certainly true for recently deceased former Mirboo North resident Lindsay Scarlett.
Lindsay's funeral was held last month, however, his wife Irene believes her husband came to peace a long time ago when he was reconnected with his Mirboo North heritage.
Estranged from his father – jockey John 'Jack' Scarlett who died in a horse racing accident in India – Lindsay grew up completely unaware of his heritage in the small town nestled at the top of the Strzelecki Ranges.
That is, until he and Irene – his second wife – decided they wanted to move to the country.
Unsure if they should settle in Neerim South or Mirboo North, Irene felt very strongly they should settle in Mirboo North.
After coming across Scarlett Street while looking for property in Mirboo North, Irene's curiosity was piqued and she visited the town's cemetery to investigate whether there were any Scarletts associated with the town's history.
She found the graves of William and Lucy Scarlett.
Lindsay and Irene raised the topic with Lindsay's mother, who finally told Lindsay about his father's heritage in the town.
"It's like [Lindsay's ancestors] reached beyond the grave to reach their grandson and bring him home," Irene said.
"Why was I drawn to Mirboo North over Neerim South?"
The couple lived in Mirboo North until Lindsay's health deteriorated and then they moved closer to hospital and other healthcare services.
After his death, Irene and Lindsay's three children met for lunch and, upon reflection, noticed a re-occurrence of the number nine throughout Lindsay's life – he was born in the ninth month of 1939, and died on the 29th day of July in 2019 at age 79.