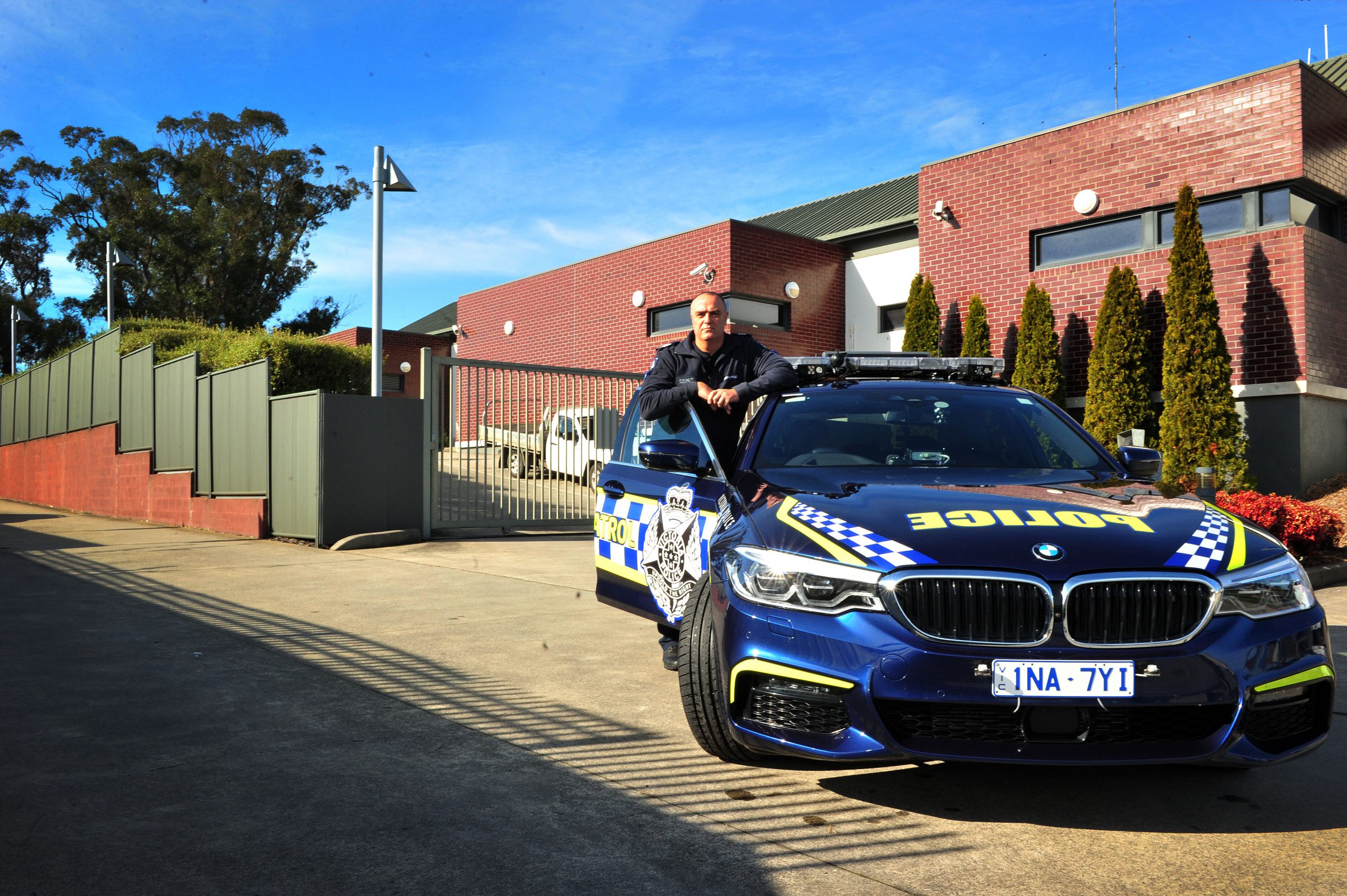 Bryce Eishold
Police have unveiled their newest weapon aimed at catching illegal drivers and unregistered cars, claiming it will be harder for crooks to "flout the law".

Latrobe Highway Patrol revealed on Thursday a new BMW pursuit sedan, equipped with state-of-the-art automatic number plate recognition technology used to crack down on dodgy drivers.
The vehicle is just one of 221 recognition units that will be rolled out across Victoria in the next two years.
Latrobe Highway Patrol acting Sergeant Paul Douglas said the technology would make it easier for police to catch people breaking the law.
According to Victoria Police statistics, a study of fatal collisions in 2016 found that unauthorised drivers were at fault in 16 per cent of collisions.
The same study found about one in five injury collisions involving an unregistered vehicle also involved an unauthorised driver.
"It gives our members the opportunity to go from checking an average of 1500 cars a shift to upwards of 5000 depending on where they drive," acting Sergeant Douglas said.
"You're looking at a 1000 per cent increase in productivity which allows us to detect more offences because we're able to check so many more cars."
Previously police checking registration and licence status would have to manually enter the details into a computer on board the vehicle.
But the new technology will automatically scan numberplates as the vehicle passes the cars – whether it be on suburban streets or major highways.
"It allows members to be on the lookout for mobiles and seat belts and other distractions rather than having their head down typing information into a tablet," acting Sergeant Douglas said.
"Also once the blue and red lights are turned on, the car starts recording the interactions with the offender and allows for more transparency and less time going to court."
Latrobe Highway Patrol will receive two more vehicles equipped with automatic number plate recognition technology in the next 18 months.