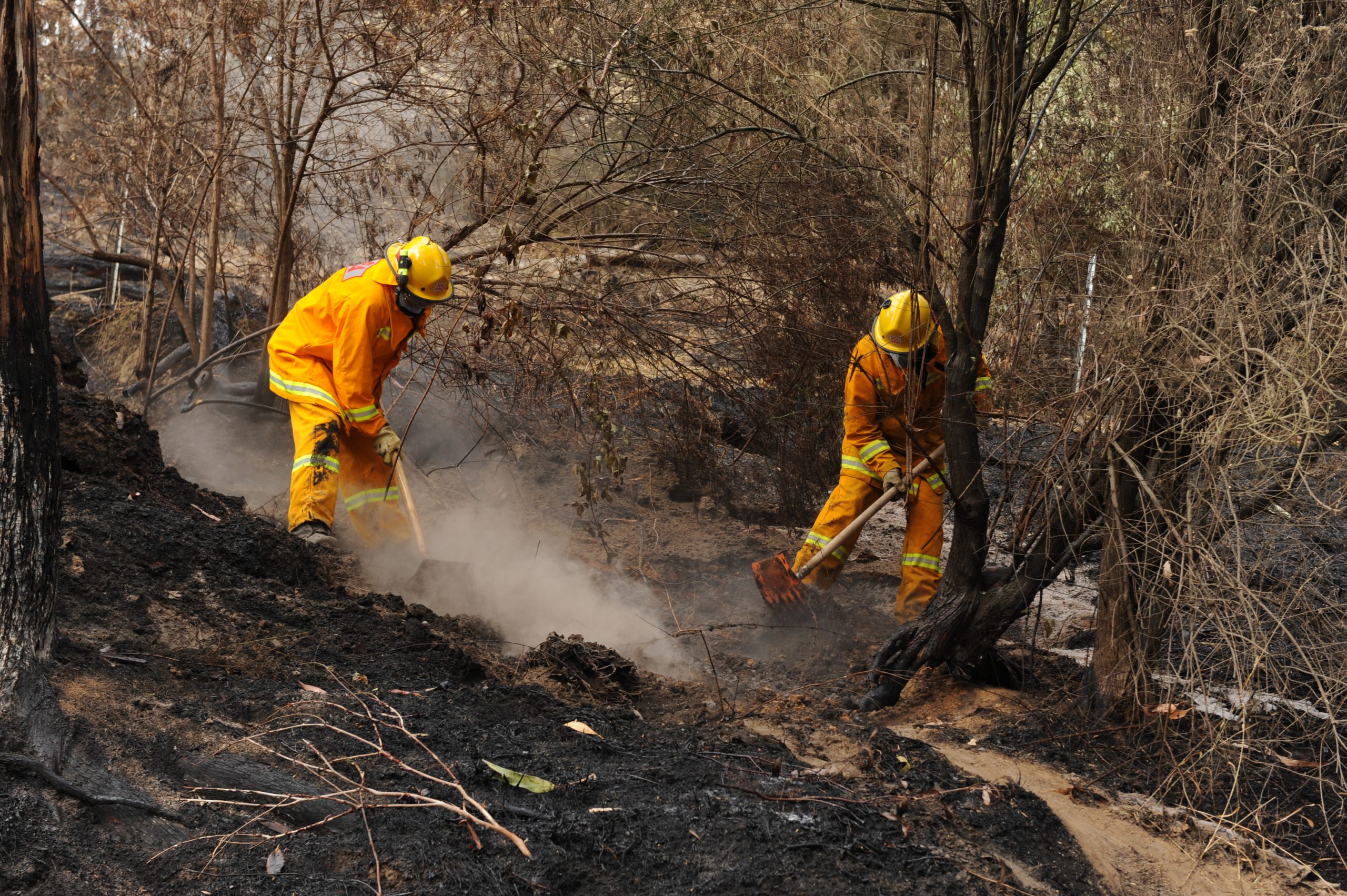 Bryce Eishold
Bushfire-ravaged communities are set to lobby the state government to clean up the region's emergency access tracks, claiming overgrown vegetation hindered emergency service responses during the Yinnar South-Budgeree blaze in March.

A petition of more than 1500 signatures tabled in State Parliament on Thursday called on the government to ensure fire access tracks in plantations and on public land were adequately maintained to improve access for emergency services.
Petitioners claimed many fire tracks during the Yinnar South-Budgeree blaze were "overgrown and as a result inaccessible to firefighters and first responders", and increased the fire risk to nearby communities.
Boolarra South resident David Holt, who runs Yinnar Fuel & Farm Supplies with his wife, Jan, said he launched a petition to have the emergency tracks cleaned up after hearing concerns from local firefighters.
Mr Holt claimed the Yinnar South-Budgeree blaze grew in size because firefighters were unable to access hotspots early on, mainly due to the difficult terrain and overgrown vegetation on nearby tracks.
"The secret to put a fire out is you hit it when it's small and that started out as a small fire but they couldn't put it out because they couldn't get to the bloody thing," Mr Holt, who was in the Boolarra Fire Brigade for 10 years, said.
"That's why we started the petition so that all the different authorities like DELWP, Parks Victoria and HVP Plantations can make access to, and maintain access to the tracks, so emergency services can get there in an emergency."
The petition has received the backing of Morwell MP Russell Northe who said accessibility of fire tracks had been a "growing concern" to people across the region.
Mr Northe said people at community meetings about the Yinnar South-Budgeree blaze, as well as fires towards Cowwarr and Toongabbie, shared similar concerns.
"This is not confined to a specific area or a specific town. The feedback I've received is this is an issue in many regional communities," Mr Northe said.
"The concerns are that the roads themselves are not being maintained. In many circumstances they are overgrown by trees and shrubs and subsequently inaccessible to CFA tankers, for example."
"I think in a petition that you have more than 1500 people signing, it would certainly make the government take notice of the issues within, and I have subsequently written to the Minister for Emergency Services (Lisa Neville) and we await her response."
The petition, which was tabled in State Parliament by Mr Northe, received 1508 signatures and called on the government to ensure "dead end" roads were not constructed to improve safety for local people.
HVP Plantations, which manages a large area of plantation land in the Yinnar/Boolarra area, said it took fire protection "very seriously" and spent on average $1 million annually on fire prevention activities such as firebreaks and track maintenance.
"HVP has identified all key fire suppression tracks and roads on our property. This does not include all tracks on our property," HVP Plantations regional general manager Simon Gatt said.
"Wherever possible these are not dead end roads and they are maintained as open for each fire season. In addition, HVP funds the provision of a fire fighting helicopter in the Latrobe Valley to dispatch to fires that break out in or around our plantations.
"This complements our fleet of 10 fire tankers, 22 slip-on fire units, heavy machinery and over 100 trained firefighters."
CFA District 27 operations manager Bryan Russell said access to properties – whether it be public or private land – was always an issue for the authority due to the size of their trucks.
"We need access to be able to fit trucks either down driveways or on roads," Mr Russell said.
"It's about the height and width of our vehicles so we need to be able to able to fit the trucks down the road and have clearance from overhanging trees and limbs.
"So if people have narrow gates or vegetation has grown up against the track that prevents our access so the vehicle can't physically fit."
A spokeswoman for the state government said managing bushfire risk was an ongoing and share responsibility.
"A range of bushfire risk reduction activities are implemented throughout the year including planned burning, mechanical fuel reduction, and maintaining tracks and trails for better access and egress for firefighters and the community," the spokeswoman said.
"The $273.3 million Reducing Bushfire Risk program is supporting early detection and rapid suppression of fires through fuel management, upgrading fire towers, building new bridges and improving roads."