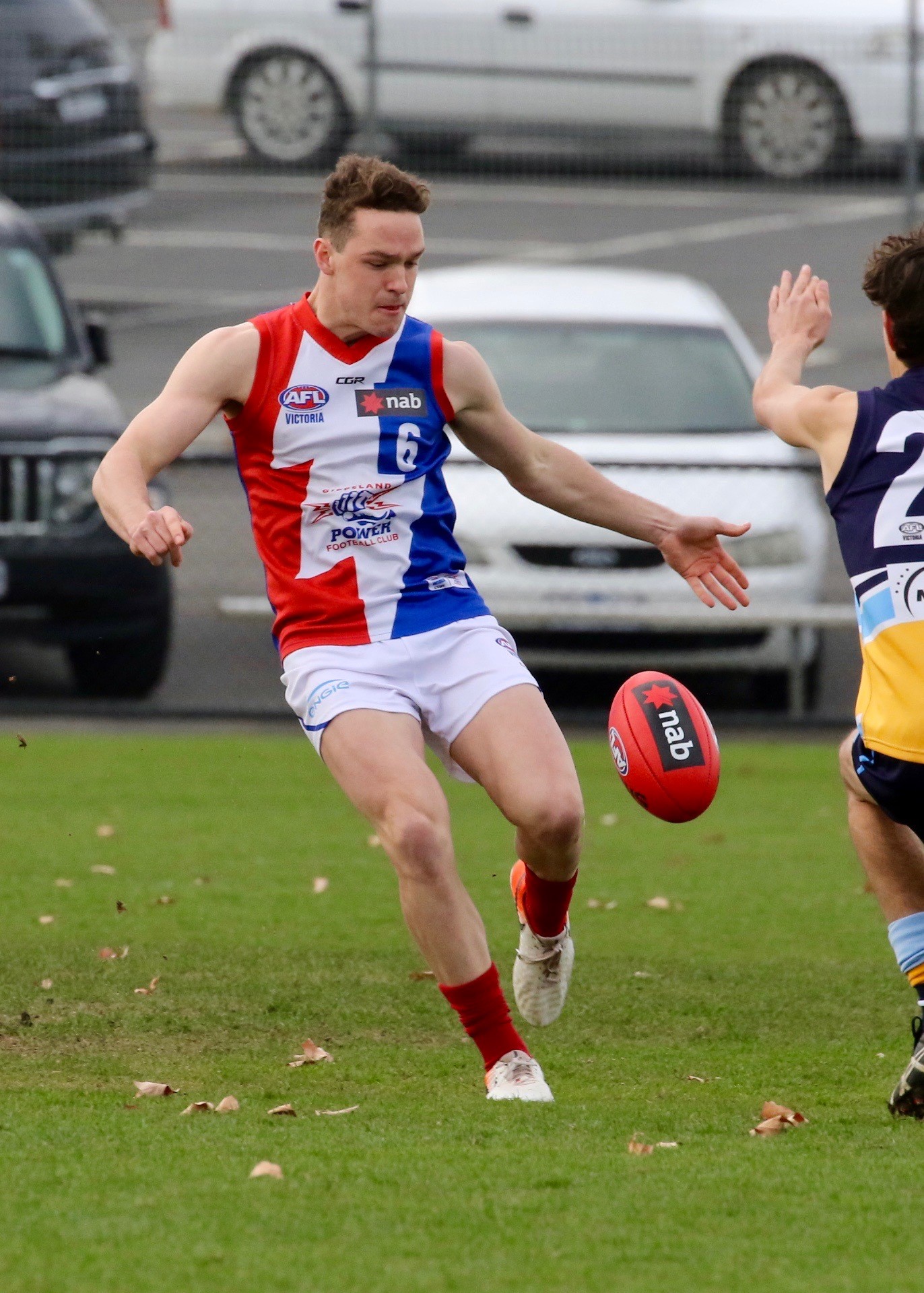 Kate Withers
FOOTBALL

GIPPSLAND POWER

A stellar season has come to a head for Gippsland Power with a win over Bendigo Pioneers in the final round of the NAB League season, sealing second spot and a bye in the Wildcard Round.

The Power fended off the 11-placed Pioneers, 10.13 (73) to 9.9 (63), on Sunday in a triple-header at Queen Elizabeth Oval.
After trailing by 12 points early in the last quarter, the lead chopped and change in the last 10 minutes before Mason McGarrity sealed the winner with two minutes to go.
Coach Rhett McClennan said his charges showed plenty of mettle under pressure, as they have for most of the season.
"[It was] a good win in the end. It was good to show that when we were challenged our boys were competitive enough to answer that challenge and really want to get the four points," McLennan said.
"I thought the first quarter we were really reactive and probably didn't turn up to play and took a bit of a while to get stung into action.
"The second quarter we were a lot better with the football and the third quarter was still a bit of a scrimmage and a stalemate … the fourth quarter went to and fro and we were just lucky to get that momentum right at the end of the game."
Riley Baldi, with 27 touches and two goals, was a standout for Power in the win and earned high praise from McClennan for a complete four-quarter performance.
"When we really needed someone to step up and impose themselves on a contest I thought he was really good, so he used the ball well on the outside and kicked two goals but in the coalface when we needed a strong body over the ball I thought Riley was excellent," he said.
Tye Hourigan, who finished with 20 disposals and 11 marks, also earned plaudits from the coach for his swing role up forward.
"We were really looking for something down forward … Tye has been a great defender for us all year, showed great hands, good on the lead, finished with one goal, one [behind] and just looked dangerous as soon as we moved him forward," McClennan said.
Across half-back Leo Connolly was also crucial for Power, according to McClennan.
"He showed some excellent signs, so when he runs with the footy I don't think there's a better sight in the NAB League," he said.
"He's a really good player off both sides of the body and it was great to watch him at full flight today."