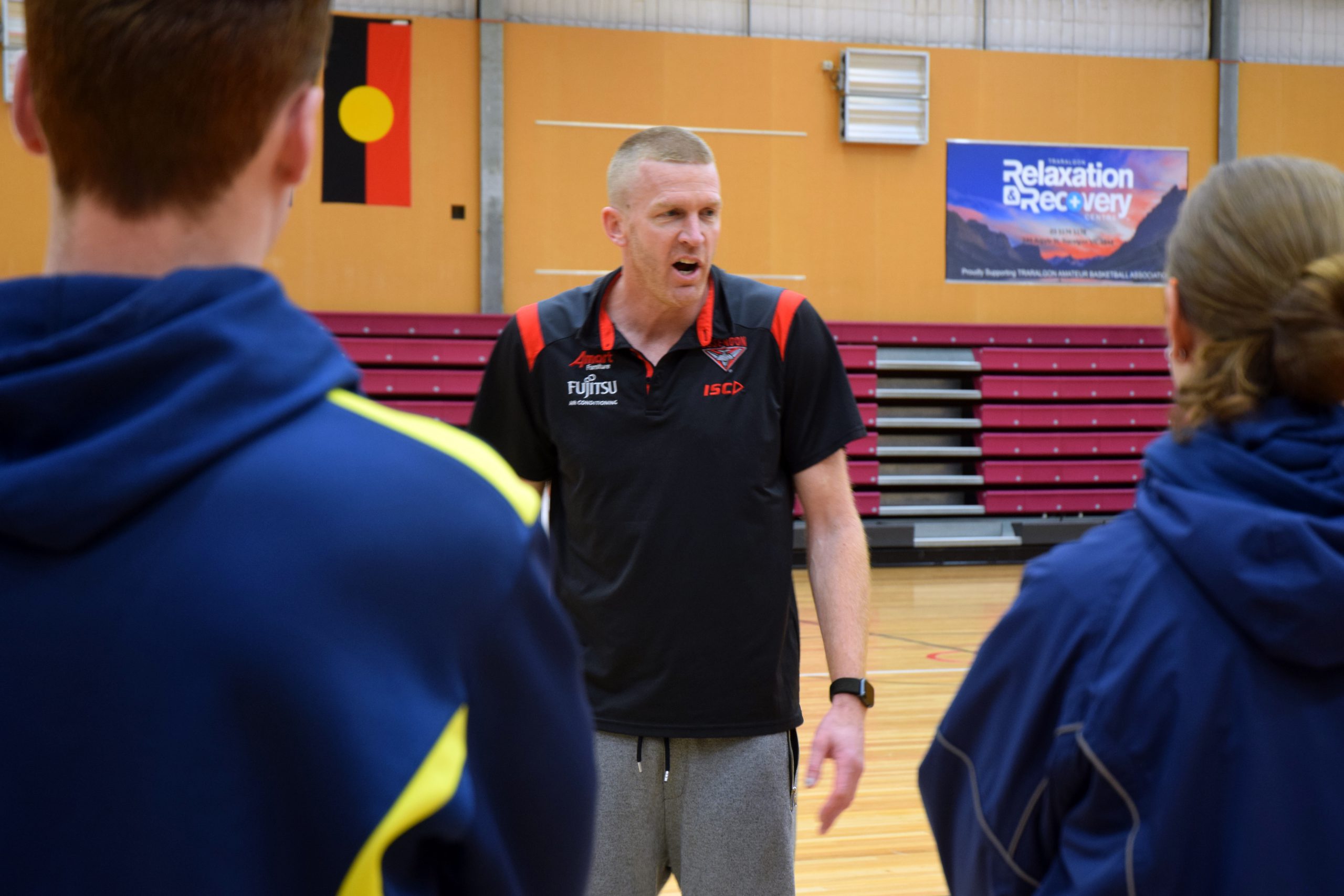 Kate Withers
Sporting legends Chris Anstey and Dustin Fletcher visited wide-eyed students from SEDA College Traralgon yesterday for an afternoon most are unlikely to forget.

SEDA offers students the opportunity to complete their education while training in the sport and recreation industry.
Year 11 and 12 students from five sports disciplines heard from Anstey and Fletcher about their pathways through elite sport and engaged in sessions of hands-on skills and drills coaching.
SEDA College Traralgon teacher Kent Hammond said it was "an inspirational day" for students and an invaluable learning experience.
"Having two ambassadors like Chris Anstey and Dustin Fletcher, two guys that have played at the highest level, hearing them speak is really inspirational for the kids," Hammond said.
"Their main thing they try and get across is to be the best version of themselves every day and to try and be consistently good every day, no matter what you're doing.
"It ties in really well with our values which are professionalism, collaboration, integrity and innovation and the the message they're getting across – being professional as often and consistently as you can, no matter what situation you're in and having that integrity as a person to keep doing that all the time."
Retired Essendon legend, premiership player and 400-game superstar Dustin Fletcher has a sporting resume which speaks for itself, however, his path through to the top wasn't a traditional one.
Fletcher abandoned a burgeoning tennis career alongside doubles partner and fellow SEDA ambassador Anstey to pursue his footy career at age 16 while Anstey chose basketball.
"We love tennis and it's funny how we both chose different paths," Fletcher said.
The pair won Victorian titles and played across the country, going undefeated for four years on the junior circuit before going their separate ways to pursue other sports, and Fletcher said SEDA students could benefit from learning about unconventional pathways.
"Chris didn't play a lot of basketball growing up, picked up a basketball at 16 or 17, trained hard and had a career in the NBA and NBL," he said.
"To meet these kids here today it shows what a good program [this is] and gives them really good opportunities. Yes, if there's some footballers that make AFL or some girls the AFLW or it's basketball at the top level, we always promote the message of doing the best you can.
"If you make it at the top that's fine, if you want to choose a different path then there's a lot of avenues that can open up but always make sure you're doing the best you can because everyone's always watching."
SEDA College Traralgon student leader Kaylah Dunstan watched the coaching and skills section of the Fletcher and Anstey's visit from the sidelines due to an injury but still took in plenty from the day.
"It gives us opportunities. Meeting famous people like Dustin and Chris, giving their experiences from when they were younger … we could follow their footsteps," Kaylah said.