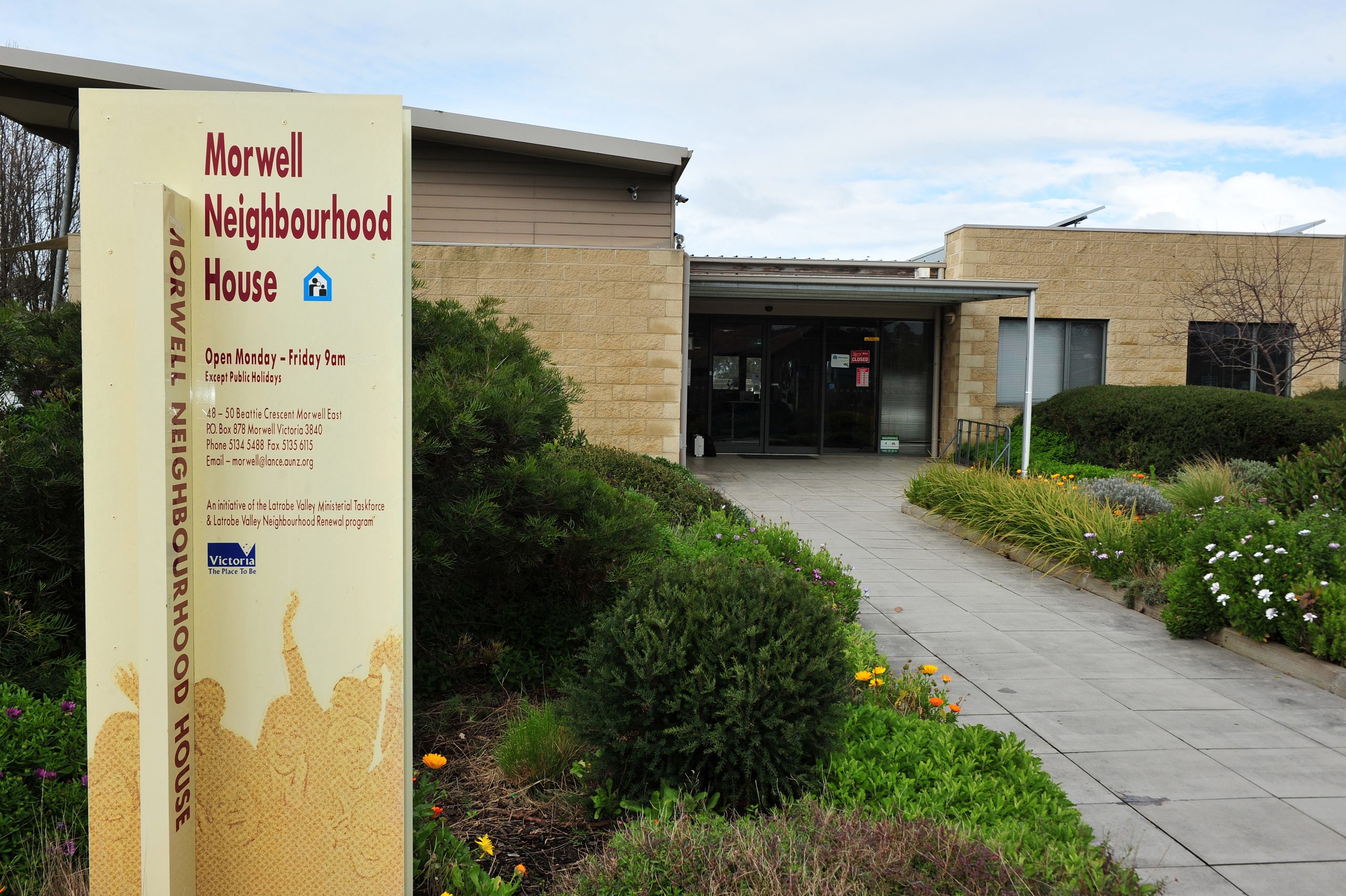 Cher Jimenez
The significant value of the Morwell Neighbourhood House in improving the quality of life for people in the community has been recognised in a statewide survey on the benefits of neighbourhood houses.

The survey was conducted by Neighbourhood Houses Victoria two years ago and the results were released this month. It highlighted a 2018 report by global audit and assurance service Deloitte Access Economics that measured the total community benefit of all activities at Morwell Neighbourhood House in 2017 at more than half a million dollars.
"The total, calculable community benefit from all Morwell Neighbourhood House activity was estimated at around $600,000 while total income for the neighbourhood house for 2016/17 was under $140,000," Neighbourhood Houses Victoria said in the report.
Deloitte calculated that in terms of quality of life gain associated with improved social capital for the 188 people who participated in Morwell Neighbourhood House's activities that year, the community benefit stood at a value of $393,762.
The Deloitte report identified a further $39,407 in value of further social participation and improvements to mental health that were not calculated due to "lack of existing valuing frameworks".
"These reported outcomes from a single neighbourhood house demonstrate that neighbourhood houses deliver high value in terms of community benefits and suggest that spending in health and other services is reduced by continued investment in neighbourhood houses," NHVic said.
Titled Connecting A Diverse Victoria, the survey asked 46,720 community members questions about the benefits of engaging with their local neighbourhood house.
The results showed that neighbourhood houses continued to serve the community as the point of engagement and connection for disadvantaged people and for those at risk of social isolation including people with disability, older persons and concession cardholders.
Respondents cited multiple reasons why they went to their neighbourhood house, however, the most frequently mentioned benefits were community connection, participation and reducing social isolation.
Fifty-seven per cent of all participants said they went to their neighbourhood house to spend time with other people or meet new people.
Morwell Neighbourhood House manager Tracie Lund said a huge number of their clients experienced social isolation and came to the facility to connect with people.
"The feedback we hear around the neighbourhood house is it's a safe place, it's easy to access and the people feel valued and supported. We have an array of opportunities for community connection. There's always a number of things to do," she said.
Ms Lund said the Deloitte report which measured the social impact Morwell Neighbourhood House had on community was the first study of its kind done on a single neighbourhood house in Victoria.
Ms Lund said Deloitte's findings revealed how vital the works of neighbourhood houses were to the community despite being "chronically under resourced".