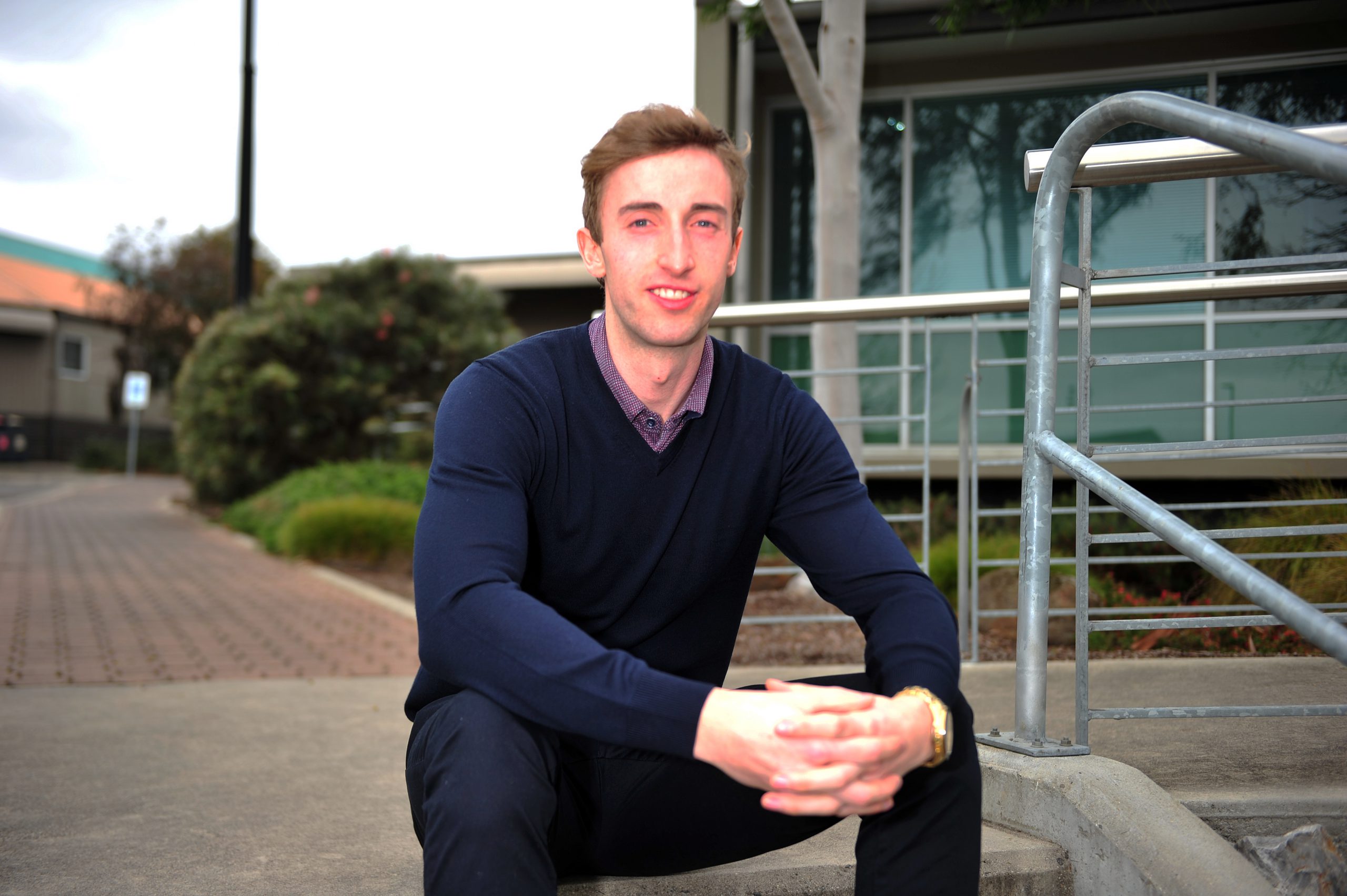 Bryce Eishold
Former Mirboo North student Ben Henry knew he was queer from a young age but was afraid of "coming out" due to fear of persecution and harassment.

The 26-year-old law student said growing up in what he described as a conservative community was an experience many teenagers and young adults were facing across the Latrobe Valley.
"The ability really to choose when I came out, a lot of my peers didn't get that growing up. They were either outed through bullying or they were just forced to come out a lot earlier," Mr Henry said.
Mr Henry went to primary school in Mirboo North, later attending St Paul's at Warragul and has been chosen to spearhead a scholarship campaign offered by The Pinnacle Foundation for young LGBTIQ people.
The campaign provides financial assistance for young people completing a tertiary or TAFE qualification and partners the young participant with a mentor in their field.
Since undertaking his studies in law, Mr Henry has received about $4000 to cover textbook and technology expenses, giving him a kick-start in what can often be a daunting environment.
For the first time, a scholarship sponsored by AGL will be offered in 2020 to a Latrobe Valley student whose gender identify or sexual orientation may have been hindered by their career aspirations.
The Pinnacle Foundation chief executive Andrew Staite said the scholarship was offered to people in the LGBTIQ community because their health and wellbeing outcomes were significantly worse than those who identified as straight.
"There's widespread information which supports both the lack of opportunity but also the mental wellbeing challenges which are faced because of discrimination, low-grade bullying and all the different things this community often face," Mr Staite said.
"So the educational scholarships are designed as an intervention to support some of the most marginalised and disadvantaged young people.
"Anything that we can do to bring about a shift in people's thinking and awareness about the fact that young LGBTIQ people are just other members of society is an excellent thing."
The scholarships offered by the foundation have already supported more than 200 people, with 30 scholarships expected to be awarded this year, and 40 in 2020 – including the AGL-sponsored Latrobe Valley opportunity.
"We encourage young LGBTIQ+ people in the Latrobe Valley to apply for this scholarship which will allow them to study at a higher educational institution to achieve … qualifications in any profession, trade or the arts," AGL general manager coal operations Steve Rieniets said.
Applications for the 2020 scholarships close on September 15 and can be submitted by visiting thepinnaclefoundation.org.