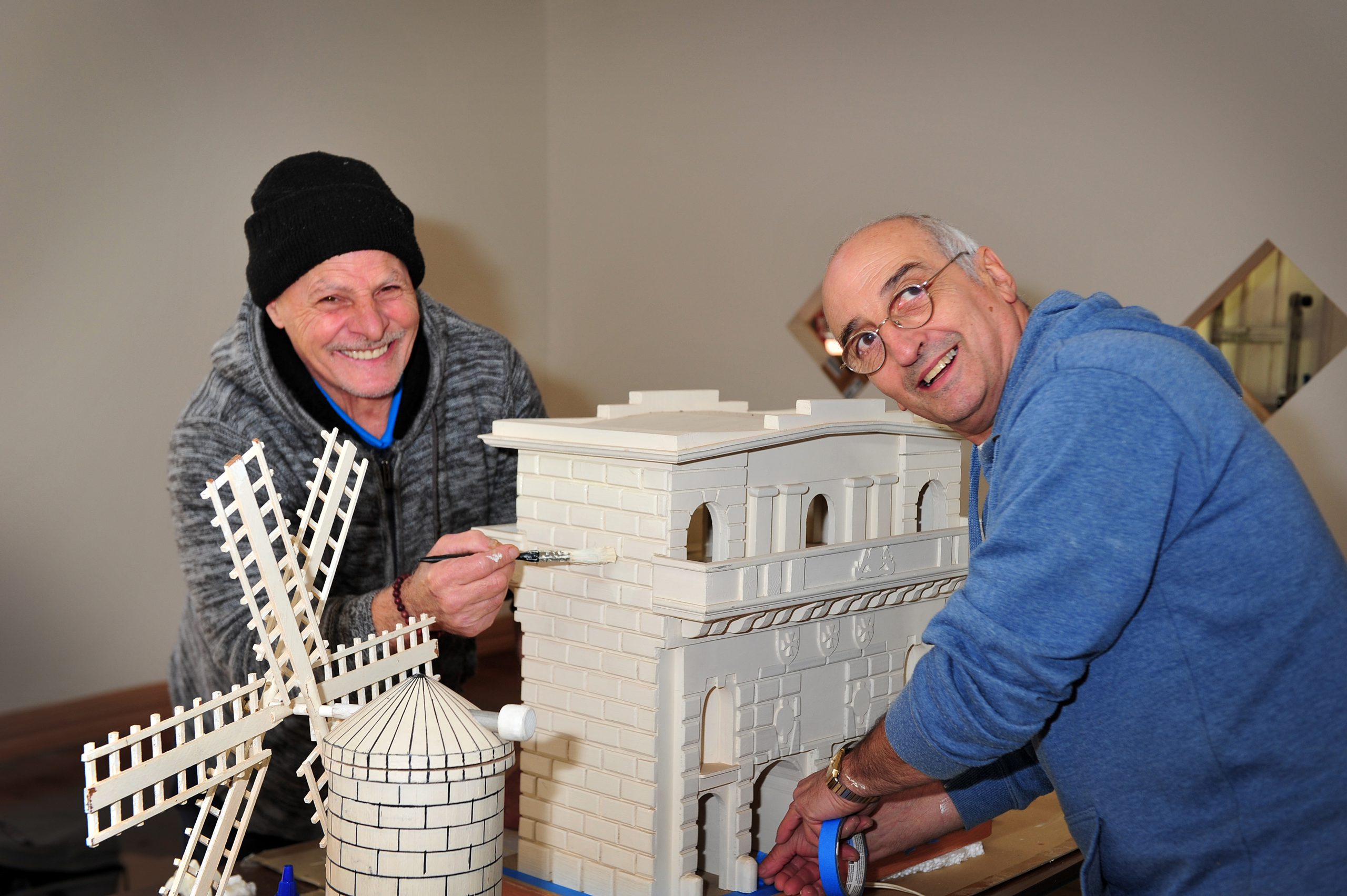 Cher Jimenez
Miniature replicas of 15 well-known Maltese buildings will be on display when the Maltese Museum opens in Morwell in February 2020.

Transformation of the former home of the Morwell Pigeon Club into everything familiar to the Maltese community started in February this year.

Malta's honourary vice consul for the Latrobe Valley and Maltese Community Centre president Mario Sammut said the replica buildings, including a model of the Royal Opera House that was destroyed during the Second World War, were donated by artist Charlie Camilleri.
Mr Sammut said another interesting model was the Church of the Assumption of Our Lady in Mosta which was at one time the third-biggest free-standing dome in the world. The building miraculously survived the war when a bomb failed to explode after hitting the dome.
He said Mr Camilleri, who passed away eight months ago, donated the miniature buildings to the Maltese museum when the project was announced last year.
"He tried to sell them and he said he was offended with the prices that [people] were offering to him so when he got to know that we're building a museum he just said 'you can keep them'," Mr Sammut said.
He said volunteers were busy painting all models in the limestone colour which is common in Malta.
Mr Sammut said the museum would also feature a replica of a Maltese fishing boat called luzzu, traditional costumes, newsletters, model knights and symbols of the Order of the Knights of Saint John, and traditional cooking utensils that were brought by the first Maltese immigrants to Australia.
Mr Sammut said it took a lot of work to rebuild the site as it was in a bad state but grants from Latrobe Valley Authority and Latrobe City Council meant they were able to hire a couple of local builders to do the job with help from volunteers.
Mr Sammut said the facility would be the only Maltese museum outside of Malta.
He hoped to inspire the younger Maltese generation to visit the museum and learn more about their culture.
Mr Sammut said he was also hoping that other ethnic groups would follow the Maltese community's lead in promoting their culture.
"If this is successful I want the other ethnic communities to do this. We'll give them the facility at this stage. Perhaps other ethnic
communities can have their own exhibition [here] and maybe from there they might be prompted to have their own," he said.
Mr Sammut said he would also look into linking up with the state tourist board so tourists could see and visit the museum and other sites in Morwell.