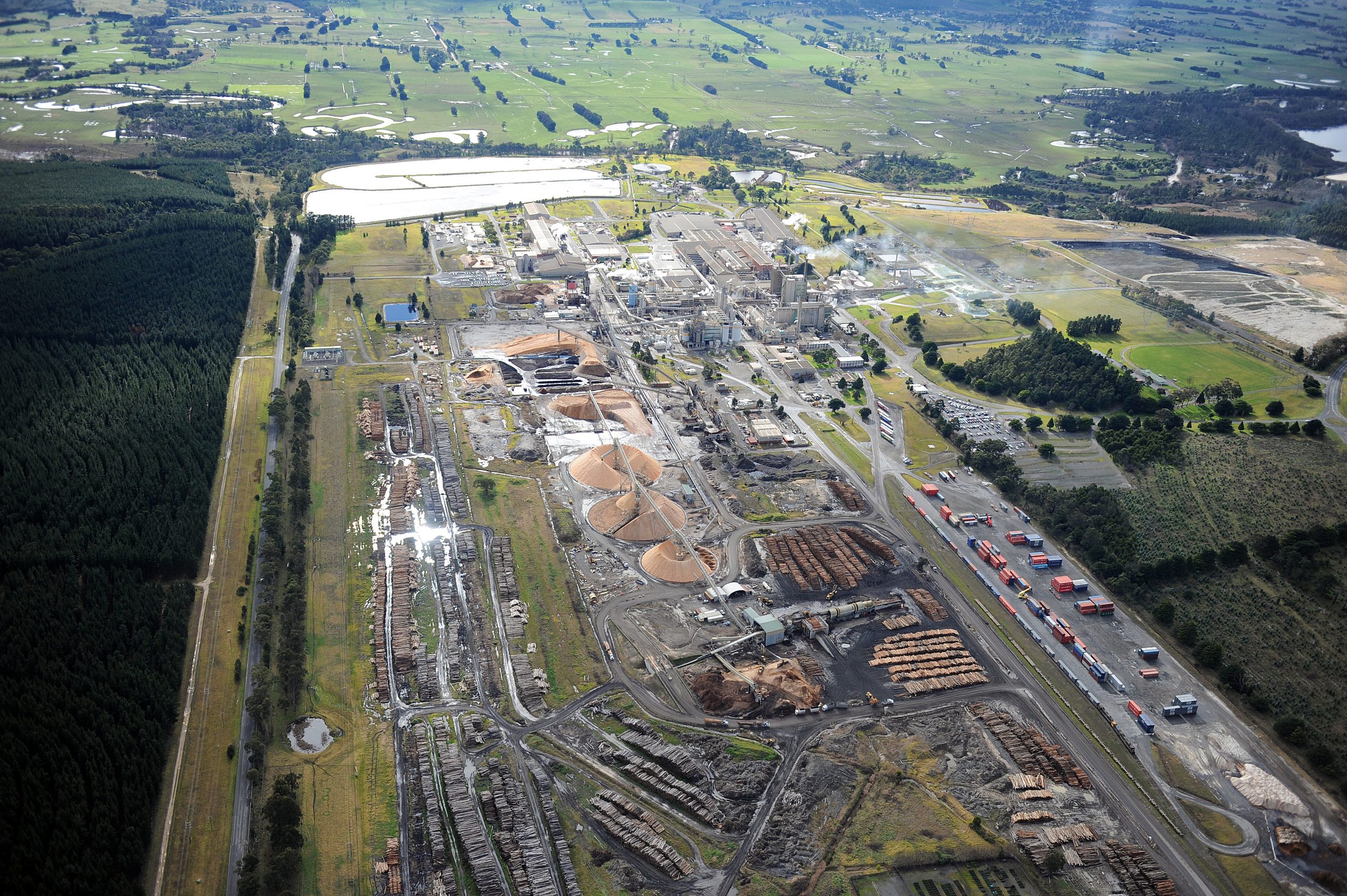 Bryce Eishold
Unions have urged Australian Paper Maryvale workers to prepare "for a long battle" as up to 200 workers at the mill started industrial action last month.

A range of indefinite bans including on overtime, responding to callouts and performing higher duties have been implemented more than six months after negotiations for a new enterprise agreement started.
In a joint letter by the Electrical Trades Union, National Workers Union and the Australian Manufacturing Workers' Union, organisers claimed Australian Paper was playing a "very hard line in these negotiations".
"These negotiations aren't going to be won with overtime and callout bans," the statement read.
"At some stage down the road you will be standing out the front of Maryvale Mill fighting for your future at the mill.
"This dispute is about breaking down your hard fought-for conditions and removing your job security and earning capacity."
Previously, unionists said the proposed changes by Australian Paper to the EBA could lead to full-time staff being laid off and contractors brought in to carry out the jobs.
In its letter to members, unions said the proposed changes, referred to as the "big six claims", would impact personal leave, overtime arrangements, security of employment and a 27 per cent rate reduction offered to new starters at the mill.
Unionists also claim the proposed changes under the agreement could impact permanent workers and allow contractors to be brought in for "lesser rates".
"The company doesn't seem to be in any way willing to move away from their BIG 6 claims and are hellbent on achieving their claims," the statement read.
However, Australian Paper general manager communications and sustainability Craig Dunn said the company was making "positive progress" towards a new enterprise agreement with its maintenance employees.
"Australian Paper competes in a global market and we need to tightly control our costs to remain competitive," Mr Dunn said.
"Labour is Australian Paper's highest input cost and we need to ensure that wage increases in the new agreement are offset by productivity improvements in other areas.
"Discussions are currently ongoing and we remain committed to reaching an outcome that is fair for our employees and Australian Paper."
Mr Dunn said Australian Paper was committed to its mission of "sustainable growth for the next generation" and recognised its people were "our most valuable asset and vital to the ongoing growth and success of our business".