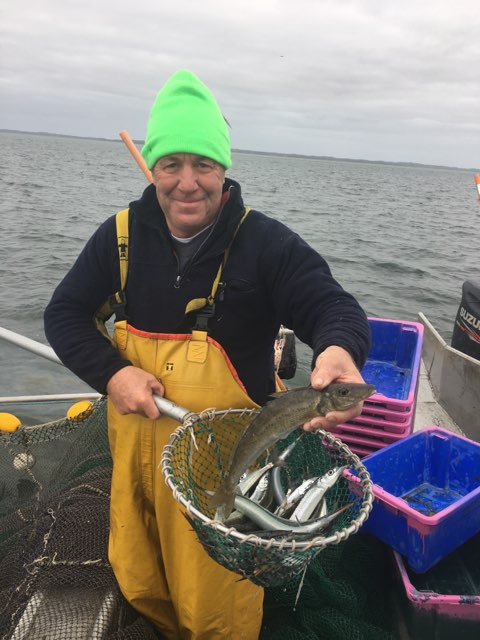 Michelle Slater
A Traralgon-based commercial fisherman with a passion for the environment has taken out a top fine food award for sustainably-sourced produce.
Bruce Collis was named overall producer of the year for his seasonal wild-caught fish in the Delicious Produce Awards in Sydney last week.
Mr Collis was one of 30 gold medal recipients in the awards which he can add to his Victorian Seafood Industry Award for best primary producer in 2013.
The third-generation fisherman has spent the past 20 years fishing out of Corner Inlet which he described as a pristine environment that produced pristine fish.
He returned to the saltwater after working in the Hazelwood Power Station control room, having found his sea legs as a kid with his father.
"This is the most world-class fishery in the world. These fish are so good and they are highly sought after. Some of these species are found nowhere else on earth," Mr Collis said.
"We catch fish daily and they are transported the same day, then people are eating something that was caught 24 hours ago."
Mr Collis focusses on sustainability and welfare, using a seine net that minimises the handling of the fish and eliminates bycatch allowing undersized fish and other species to be freed without handling.
The catch is immediately put into containers of a slurry of ice and saltwater to keep it fresh and retain the flavour.
Mr Collis supplies King George whiting, southern garfish, rock flathead, silver trevally and calamari to some of Australia's top restaurants including the Rockpool Group to be cooked by top chefs.
He said he used to export his produce, but it was more important to keep it in the domestic market as "Australian fish is so good and we need to eat our own fish".
Corner Inlet is a RAMSAR habitat that has been fished for the past 130 years, and Mr Collis described its current crop of fishermen as custodians of the inlet who abide by a code of practice.
He said Corner Inlet fishermen were aware of the need to preserve the pristine environment and ensure a continuity of supply.
Locals had formed a Corner Inlet Fisheries Habitat Association which had received a Commonwealth grant to replant 32 hectares of seagrass with seeds collected from the sea by fishermen.
The habitat association had also been recognised for its contribution to sustainability with a Victorian Seafood Industry Award environment award in 2015.