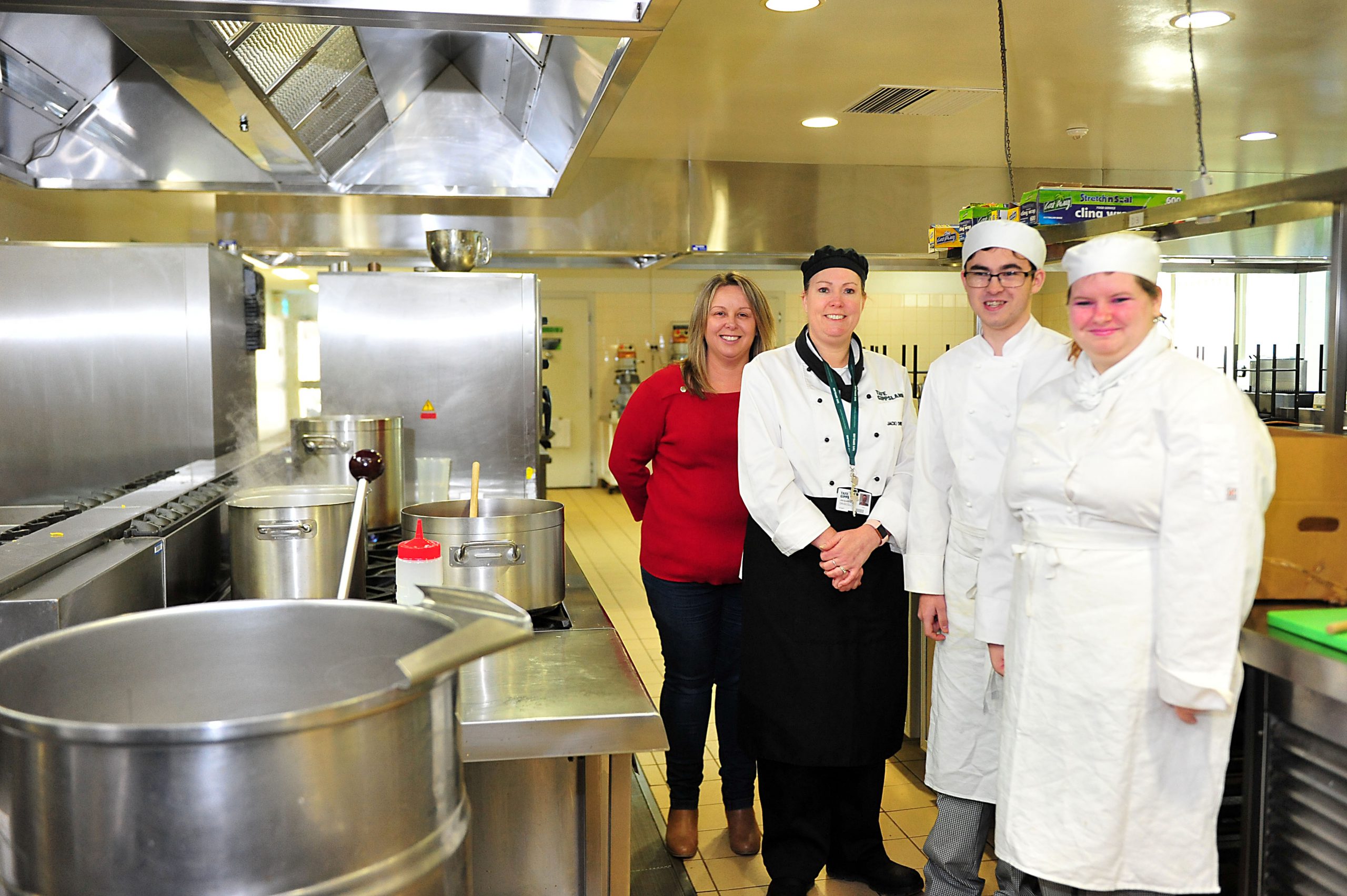 Cher Jimenez
People accessing the Morwell Neighbourhood House's food bank were offered hot meals over the last six weeks thanks to a couple of TAFE Gippsland VCAL students.

Through the house's The People's Kitchen project, VCAL students Zoe Tatt and John Masiewicz were able to cook meals every week that were offered to clients at the Beatty Crescent facility.
Hospitality trainer Jacki Driscoll said Ms Tatt and Mr Masiewicz spent their Fridays cooking food for community members who were experiencing homelessness and food insecurity.
Ms Driscoll said the students not only learnt to give back to community but the project also allowed them to build their confidence.
"It gives them a little bit of self-esteem as well and to know that even just doing such a small thing can help so many people," she said, adding that the students made 300 meals in the past six weeks.
The food bank generally offers pantry items and toiletries.
"It's a good way of giving back but we also gain skills ourselves by cooking certain types of food," Mr Masiewicz said.
Traralgon mum Laura Schiemann, who has been accessing the Morwell Neighbourhood House's food bank for the last two years, said she was happy to offer some hot meals to her five children.
"I think it's fantastic that people are willing to help those in need. It helps to provide food for the kids and for myself," she said.
House manager Tracie Lund said they kept all the food in a huge freezer where people took what they needed and either took meals home or warmed them up at the facility.
"The feedback has been really positive. We've had people say to us that it's the only hot meal that they're having," Ms Lund said.