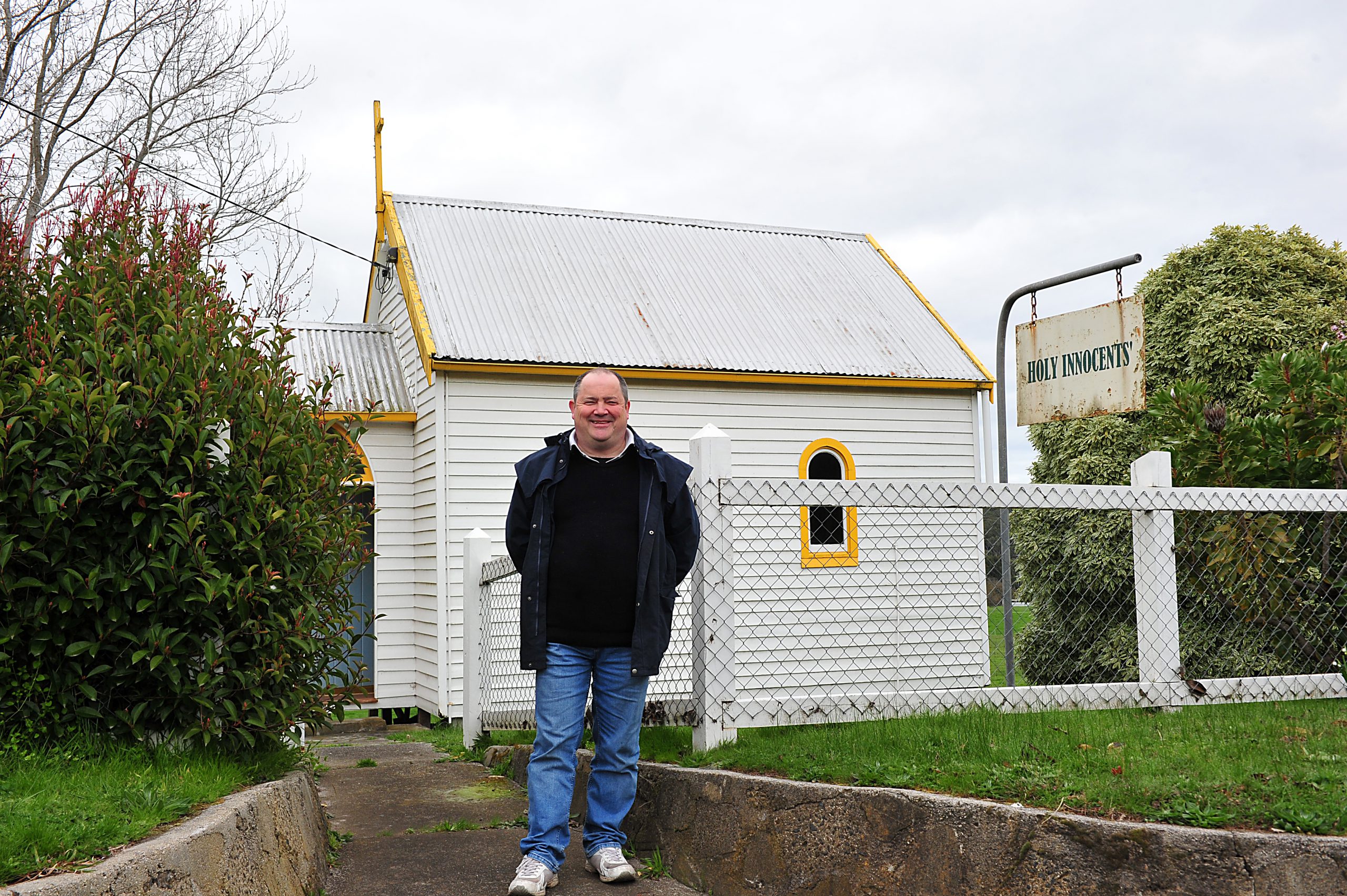 Bryce Eishold
Tucked a way on a back road surrounded by rolling hills and farmland is one of Gippsland's quirkiest buildings and the region's tiniest Anglican church.

The Holy Innocents' Church at Yinnar South is more than 100 years old, housing its original lectern, pews, furniture and the pedal organ, its minister says.
The building is only five-and-a-half metres long by three-and-a-half metres wide.
Yinnar South resident Adrian Walker's grandfather, Joseph Walker, donated the land for the church which was built in 1894.
While Mr Walker never met his grandfather, his mother and Joseph's daughter, Althea, played the pedal organ during the church's regular services for more than three decades.
"We did have 48 people in there one time with children. They were standing at the back for a festival or something," Mr Walker, 83, recalled.
"People used to bring along produce goods and share it with the community – that used to happen once a year in the harvest festival season."
The church forms part of the Co-operating Churches of Churchill, Boolarra and Yinnar and is used only when there's a fifth Sunday in a month.
Minister Peter Carter described the Middle Creek Road building as a "lovely little church" which still served an important purpose to this day.
"To be honest, we've only used it once in six months," Pastor Carter said.
"I'm told its capacity is about 20-to-25 people at most but you'd be pushing it. It's very much in its original condition. It's exactly as you'd expect it to be.
"There's the old pedal organ still there, the lectern, the furniture and the pews are all original. I think it's pretty special because, even though we don't use it often, it's still very much still a part of the community when it can be."