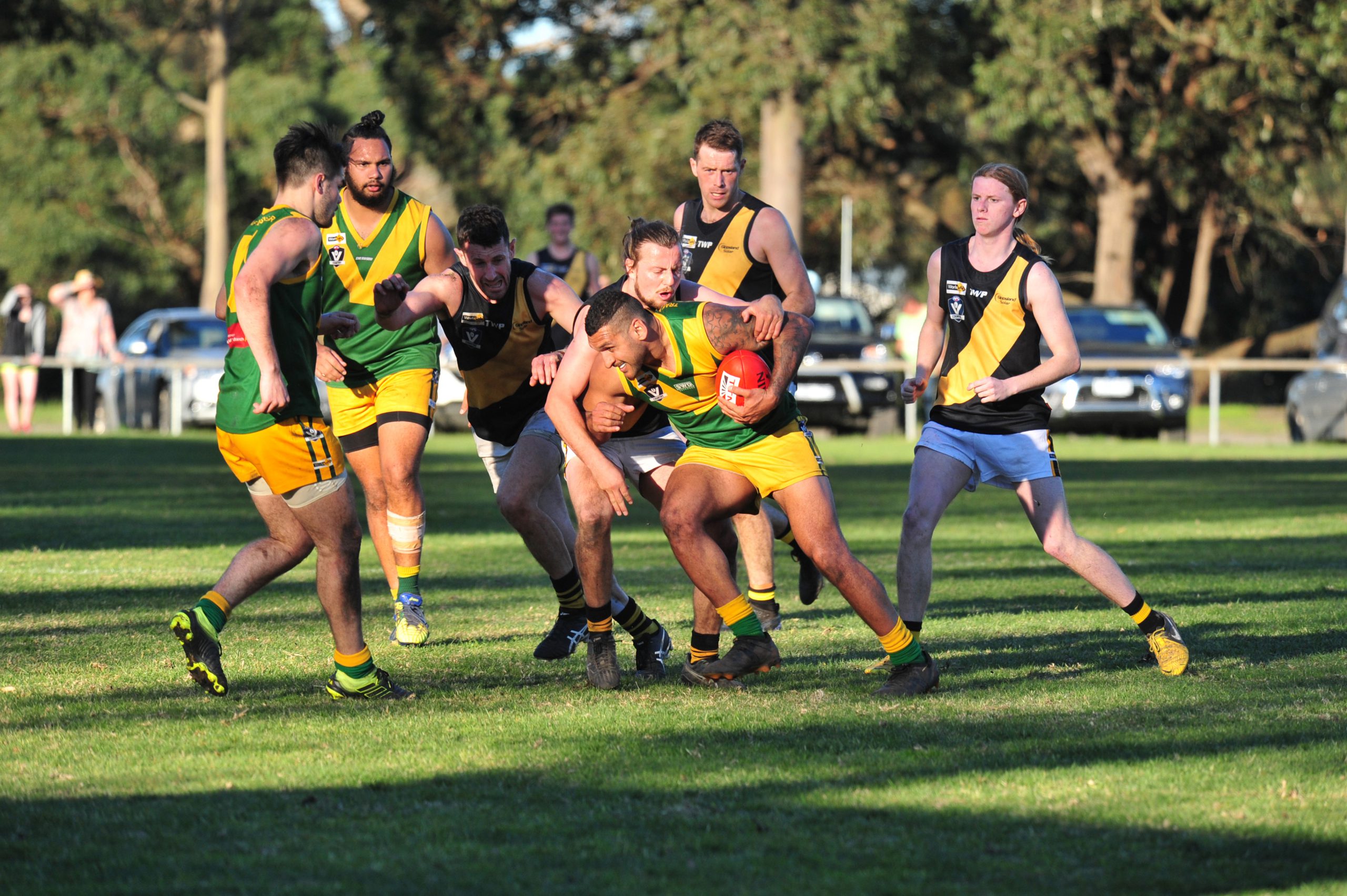 Kate Withers
For a little town with a population of about 400 having a football side win through to a senior grand final is a big deal.

For Hill End, whose last grand final appearance came back in 1982, excitement has reached fever pitch ahead of this weekend's Mid Gippsland league decider against Yallourn Yallourn North.
Club president Simone Clymo struggled to articulate exactly what it meant for the Rovers to make the last dance for the first time in 38 years.
"There were grown men crying on Saturday after we won the preliminary final," she said.
"I had a few [tears] myself. I still haven't caught up with all the phone calls and messages coming from everywhere. It's just overflowing at the moment."
Supporters of the club and those simply following the unfolding feel-good story of the Hill End senior side have started flooding back to the town from near and far in anticipation of Saturday's grand final.
"We've got people flying in from Karratha, Darwin and Brisbane for the game and we've been streaming the last quarter of our finals on Facebook and people overseas have contacted us telling us they're watching," Clymo said.
"The support we're getting from the community – and to have so many people really getting behind the club for our first grand final appearance in 38 years – is just amazing."
Leading the charge for the Rovers, as he has by example all season, playing-coach Mike Santo has instilled a belief in the playing group that anything is possible with the right mindset.
"The whole group has just come together and Mike [Santo] fully supports every single player," Clymo said.
"He's a got a motto 'why not us?' and that alone has got into everybody's minds.
"Just by him having little things in place like that, that's just got into the heads of his players and we believe we can do this."
News of the Rovers' resurgence has been welcomed by past players, especially those who ran out in the club's last senior grand final in 1982.
"Some of the past players are coming up to watch, some of which played in the previous grand final, so just to see their faces on the day will be amazing," Clymo said.
"They are a very strong part of our club along with the juniors and netball too and can't say how excited I would be to see them watch us win a grand final.
"Current players as well … there are some who have played for us in the last five years who have stuck by Hill End when we've been beaten by over 100 points and to see them play in the grand final, we couldn't be happier for them."
Despite the fanfare and excitement Clymo was under no illusions about the mammoth task presented by Yallourn Yallourn North.
Undefeated throughout season 2019, the Bombers will rightly carry favourtism into Saturday's grand final but belief, raw talent and a sense of occasion have lifted the Rovers to great heights this season already.
"We're trying to keep it as normal as possible because there is a lot of hype but they've still got one more to win and we are trying to keep it low key," Clymo said.
"The boys getting us into a grand final for the first time in 38 years is enough in many people's eyes.
"We're feeling very loved at the moment but it's just got us thinking, why not us? Why can't we have some luck for a change?"