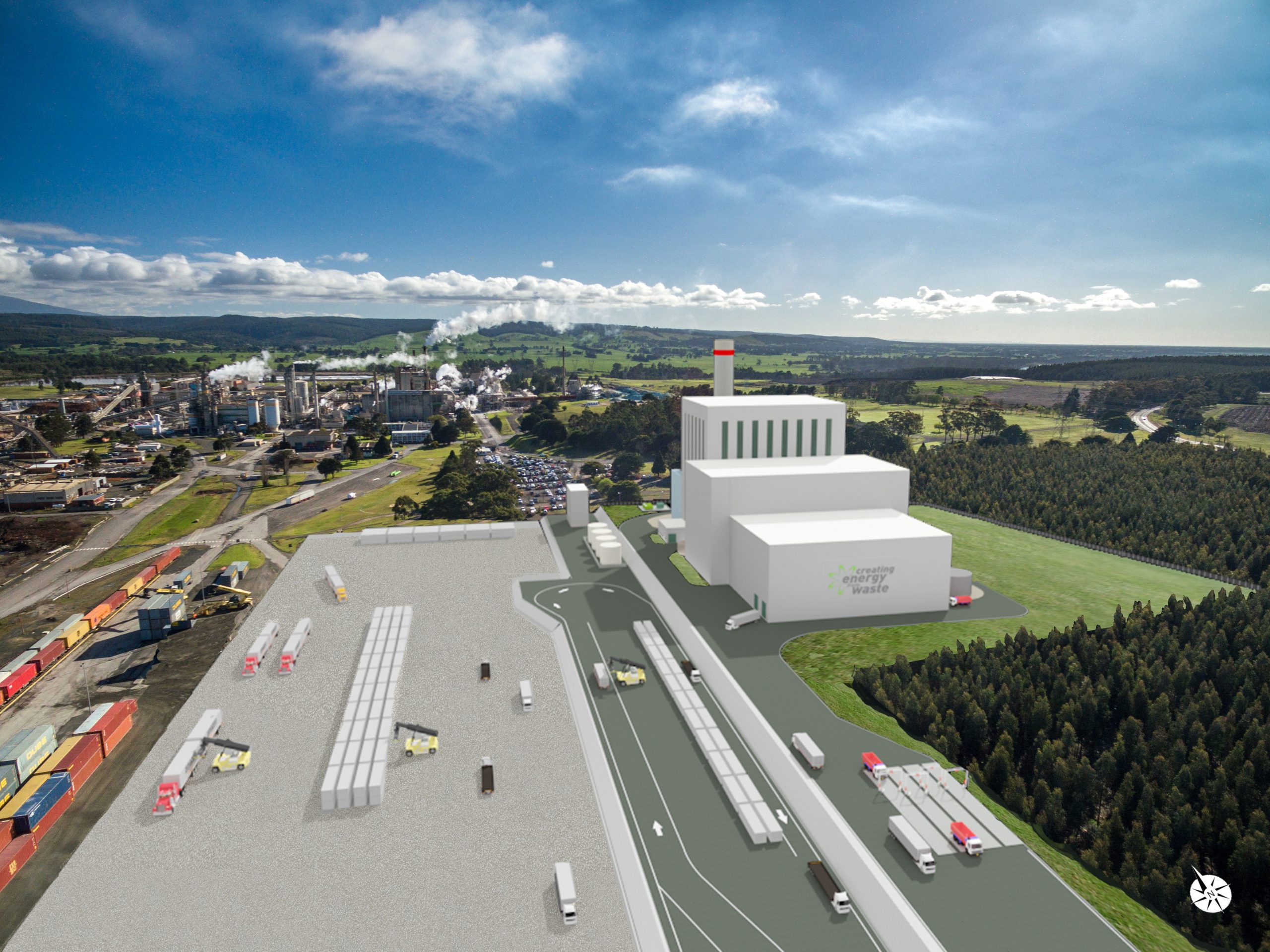 Michelle Slater
Australian Paper has hit back at a Victorian Greens' proposal for a 10-year moratorium on an energy from waste project at Maryvale, and plans for other similar projects in Victoria.
Victorian Greens leader Samantha Ratnam put forward the motion in parliament last week citing environmental risks and fears it could put the clamps on developing a statewide recycling industry.
The Greens' motion was delivered in a joint statement, co-signed by nine environment groups including Environment East Gippsland, National Toxics Network and Friends of the Earth.
The statement calls for an urgent moratorium on any approvals, subsidies or support for all types of waste incinerators.
There are four energy from waste proposals in Victoria including the one at Maryvale which has passed local council planning and an EPA works approvals.
Australian Paper proposes to divert 650,000 tonnes of non-hazardous municipal waste from landfill, which it claims would cut about 540,000 tonnes of greenhouse gases a year.
The $600 million project would also create 1000 construction jobs and 900 ongoing jobs.
Ms Ratnam described the proposal as "greenwashing at its best" and said intervention was vital to avoid locking councils into 25-year supply contracts for AP to burn plastics, which could instead be recycled.
"The proposed waste incinerator in Maryvale would generate large quantities of toxic ash and tens of thousands of tonnes of hazardous waste every year, risking the health of Latrobe Valley workers and communities, and polluting the environment," Ms Ratnam said.
"What we need is an urgent investment in our local recycling industry to sort and process it into high-grade recyclable material. This would create more jobs than incineration plants and help clean up our environment."
Australian Paper communications general manager Craig Dunn said the project was vital to securing the paper mill's "future energy strategy".
Mr Dunn said AP planned to partner with waste contractor SUEZ to accept 550,000 tonnes of waste from the Hampton Park landfill site which is scheduled to close in 2025.
"Australian Paper is part of the Latrobe Valley community and we are committed to our mission of sustainable growth for the next generation," Mr Dunn said.
"Creating energy from waste is a key element to our future success."
He said the project would help ease Victoria's waste crisis, in which 53 per cent of council waste ends up in landfill and this figure is projected to double by 2050.
"A significant energy from waste sector in Victoria is essential to complement our growing recycling industry," Mr Dunn said.
"The energy from waste process is core to the circular economy, creating recyclable road base and metals and turning residual waste into energy to replace fossil fuels."
He said there were more than 500 of these facilities in Europe which had become a "vital tool in the war on waste".
Environment East Gippsland spokeswoman Jill Redwood described the project as an "ancient solution" harking back to the 1600s.
EEG won an appeal at the Victorian Civil Appeals Tribunal earlier this year in which AP and the EPA agreed to include stricter emission limits in the projects' works approval plan.
"Recycling would provide more jobs in the Latrobe Valley and clean up pollution. We need to reduce single-use plastics," Ms Redwood said.
"An unintended consequence for this facility to keep continuing as viable would mean they need to keep finding more waste to burn, and this would override any recycling initiatives."
Member for Morwell Russell Northe said the energy to waste project was a "win-win" situation to help tackle the state's diminishing landfill reserves.
"There's been much discussion around a circular economy, it's nice to think we may be at this point right now, but we are not and we have to be realistic," Mr Northe said.
"In the foreseeable future there will be waste we have to contend with, and if we have an energy from waste proposal then this is a viable option."