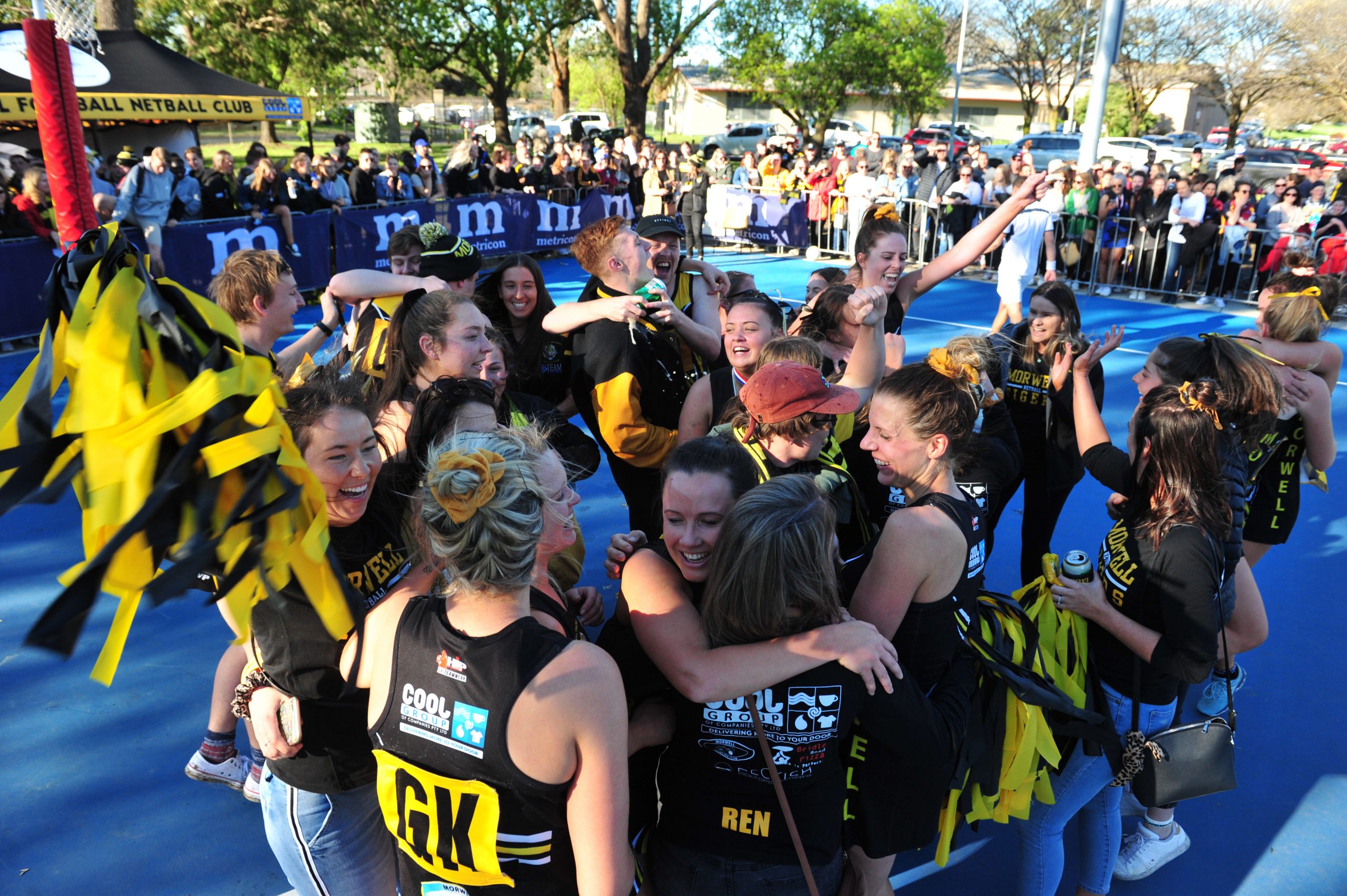 Kate Withers
Morwell have buried the pain of a straight sets finals exit last year in the best way possible, holding off Traralgon to take out the A grade flag on Saturday, 46-41.

The Tigers' tactics were clear from the first whistle, with dynamite defensive duo Courtney Garth and Lexi Bowe tag-teaming Maroons powerhouse Taylin Gourley at goal shooter.
Traralgon goal attack Saskia Eenjes was left to roam free but when the ball entered the ring Garth and Bowe seemed to have Gourley's measure.

"At the end of the day you can't focus too much on one player, but we know how dominant Taylin is," co-coach Rachel Patterson said.
"We had to make her earn every ball that went in there so we sort of knew we had to confuse the space a little bit and try and I guess reduce the amount of impact she was going to have.
"It was a focus but it wasn't our only focus, because Traralgon are too good to focus on one player, you've got six others you've got to watch out for as well."
The Maroons were one goal up at the first break but the Tigers scored the first four of the second term, leaving the Maroons rattled.
Maddison Stockdale replaced Eenjes at goal attack but the Morwell defenders stepped up to the new challenge with aplomb, forcing errors to help their side into half-time with a five-goal lead.
Traralgon defender Ramayer Gourley and mid-courters Stacey O'Brien and Kate French stepped their games up a gear in the third and got the Maroons back to within two goals at the last change.
The resurgence came as many expected it would in the last term and Traralgon netted the first two goals of the final term to level scores at 32 goals apiece.
It was goal-for-goal play for the next 10 minutes before the Tigers, with five in a row, pulled away to take the crown.
"We've been training with pretty high intensity so we knew that Traralgon were never going to give us that game, we had to take it," Patterson said.
"We've sort of been practicing for these moments and it just worked."
Co-coach Rachel Tatterson said the flag win made up for last year's unceremonious finals exit "times a million".
"This is the best feeling," Tatterson said.
"We've got a few of the girls who played in the 2014 premiership and I think our biggest hurdle was actually last week against Moe, but I feel like we were just playing with freedom today."