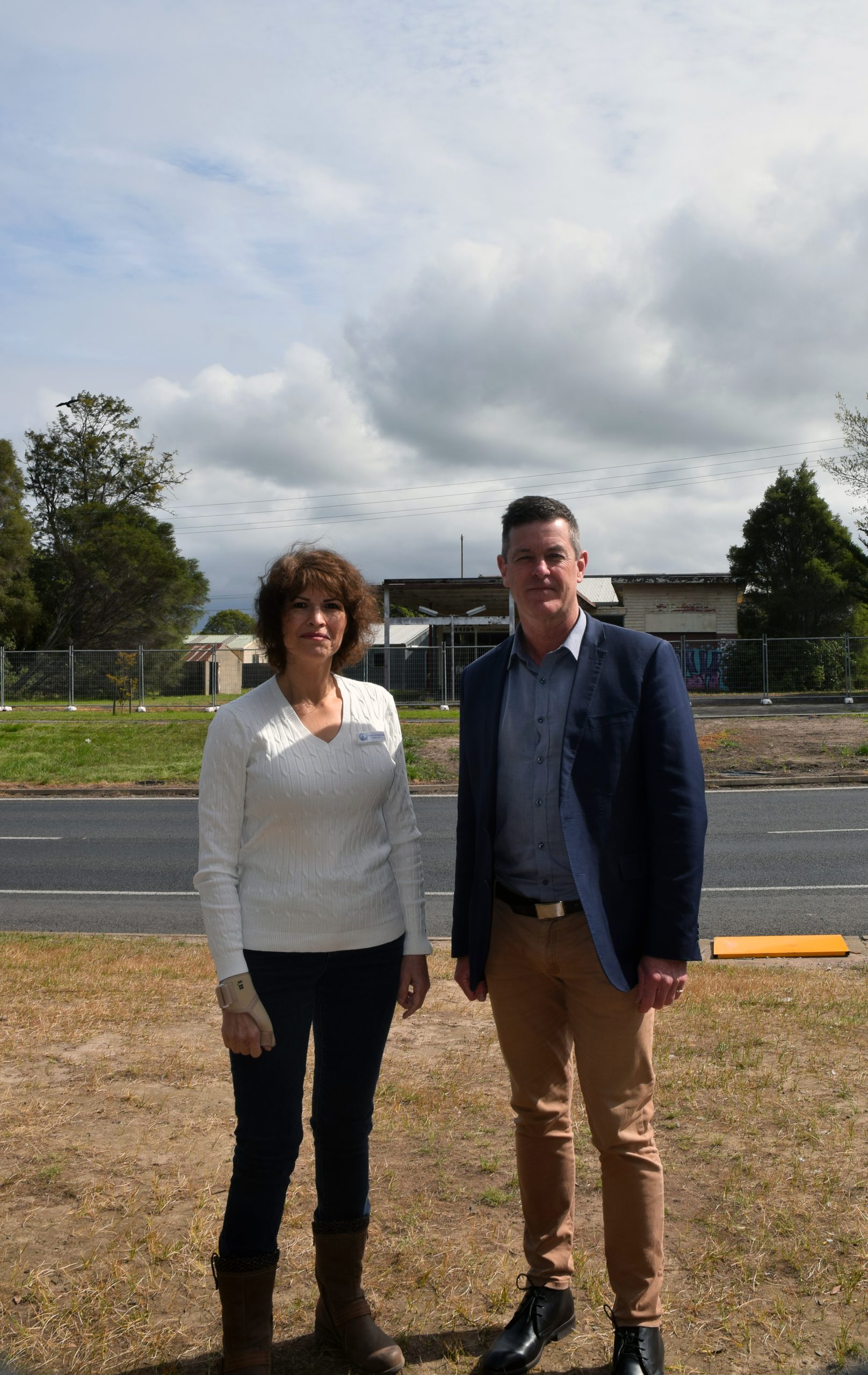 The Traralgon Community Development Association are calling for stricter council laws to clean up derelict buildings in the area.

Buildings like the DRS Motors on Princess Highway have been abandoned by their owners.

Traralgon Community Development Association media liaison Axella Johannesson said current laws weren't harsh enough on building owners who abandon buildings.
"Although council have differential rates in place to, in a matter of speaking, fine the owners for buildings in this condition it's not enough of a deterrent from allowing this to happen to their properties," Ms Johannesson said.
The Latrobe City Council implemented a differential rate in the 2017/2018 budget annual budget to prompt owners of these buildings to renovate.
Ms Johannesson said that these buildings were devaluing Traralgon. "It's not just about aesthetic, we have been trying for so long to improve the amenity of the town so that we can bring professionals in… and if you drove into Traralgon and this was the first thing you saw you might just drive back to Melbourne," she said.
Member for Morwell Russell Northe agrees that differential rates aren't working.
"We just really need to something about it and that's why we've asked state government and council to come up with a better solution than exists at the moment," he said.
Mr Northe said in some cases it is big businesses as well as small local business that aren't compelled to clean up derelict buildings. Latrobe City Council said differential rates helped discourage building being left in this state.
"The differential rate currently applies to eight properties and to date has led to a decrease in the number of properties since 2018-19," the statement said.
It also said the council can't legally interfere with the buildings unless they are dangerous.