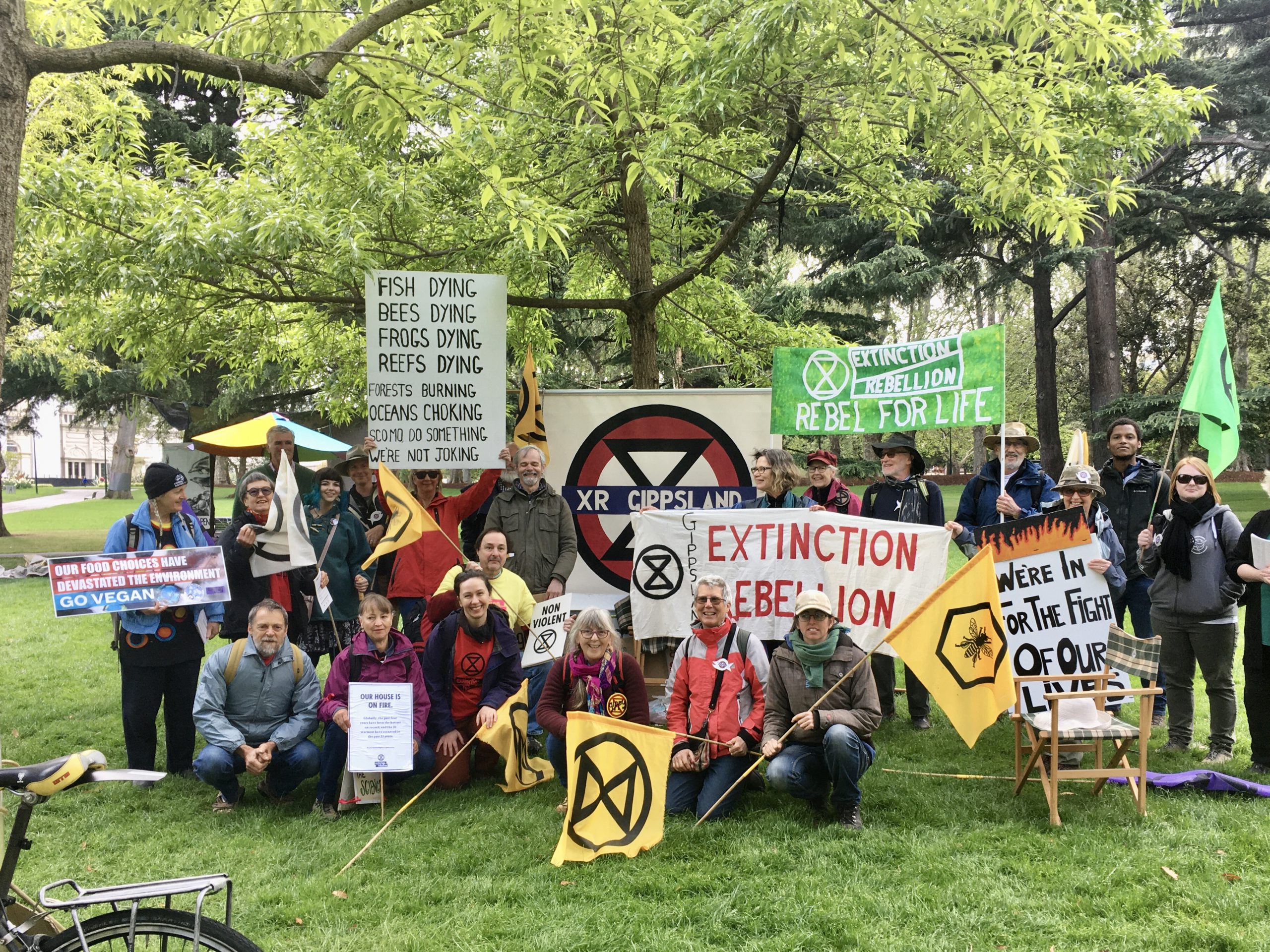 Michelle Slater
Nine Gippslanders have been arrested as part of the Extinction Rebellion mass environment protests disrupting the Melbourne central business district this week.

About 50 Gippslanders had been part of the week-long Spring Rebellion taking place with about 500 protesters engaging in non-violent civil disobedience.
Gippsland Extinction Rebellion – or XR – group member Ro Gooch said she was prepared to be arrested herself as "traditional forms of protest have not been working" and added the nine locals volunteered to be arrested on Tuesday with 59 people in a mass blockade on the corner of Spring and Collins streets.
"We have doctors and farmers, students and some people who have never protested before, they have joined because the government is not listening to us," Ms Gooch said.
"Gippsland is in its third-year of drought and we don't know if this will be the new normal.
"Once you follow the science you realise just how dire the situation is and governments are not taking this seriously."
Ms Gooch said there was a buddy-system and legal support for those people who decided to be arrested for not obeying police instructions to move-on.
"Yesterday was very calm, the police did their job and as they arrested people, we would sing. No one is struggling against the police, as it's strictly non-violent," she said. "There were some beautiful moments when the crowd parted to let an ambulance through an intersection."
The series of rolling actions include swarming major intersections, a bicycle blockade, a silent meditation on state parliament and a last supper on the National Gallery of Victoria's moat.
Ms Gooch said some of the Gippsland crew walked from Flinders Street station to Carlton Gardens where they received cheers from the 100-or-so people at base camp.
"The vibe here is pretty good, and people are excited. It's great to be working with a large group of people with the same concerns, there is a festival feel here. There are artist groups, musicians, meetings and talks, and training sessions about non-violent actions and XR values," she said.
However, not all were on board and Ms Gooch said some motorists were unhappy with the delays.
Premier Daniel Andrews said the disruption would not help activists "win many friends" and there was already disruption in the city because of the government's "construction agenda".
"The right to peaceful protest, the right to take to the streets of that is your choice to make a point is very important in our democratic system," Mr Andrews said.
"At the same time there are different ways in which you persuade people to your argument and I don't know that shutting the city down necessarily wins you many friends."