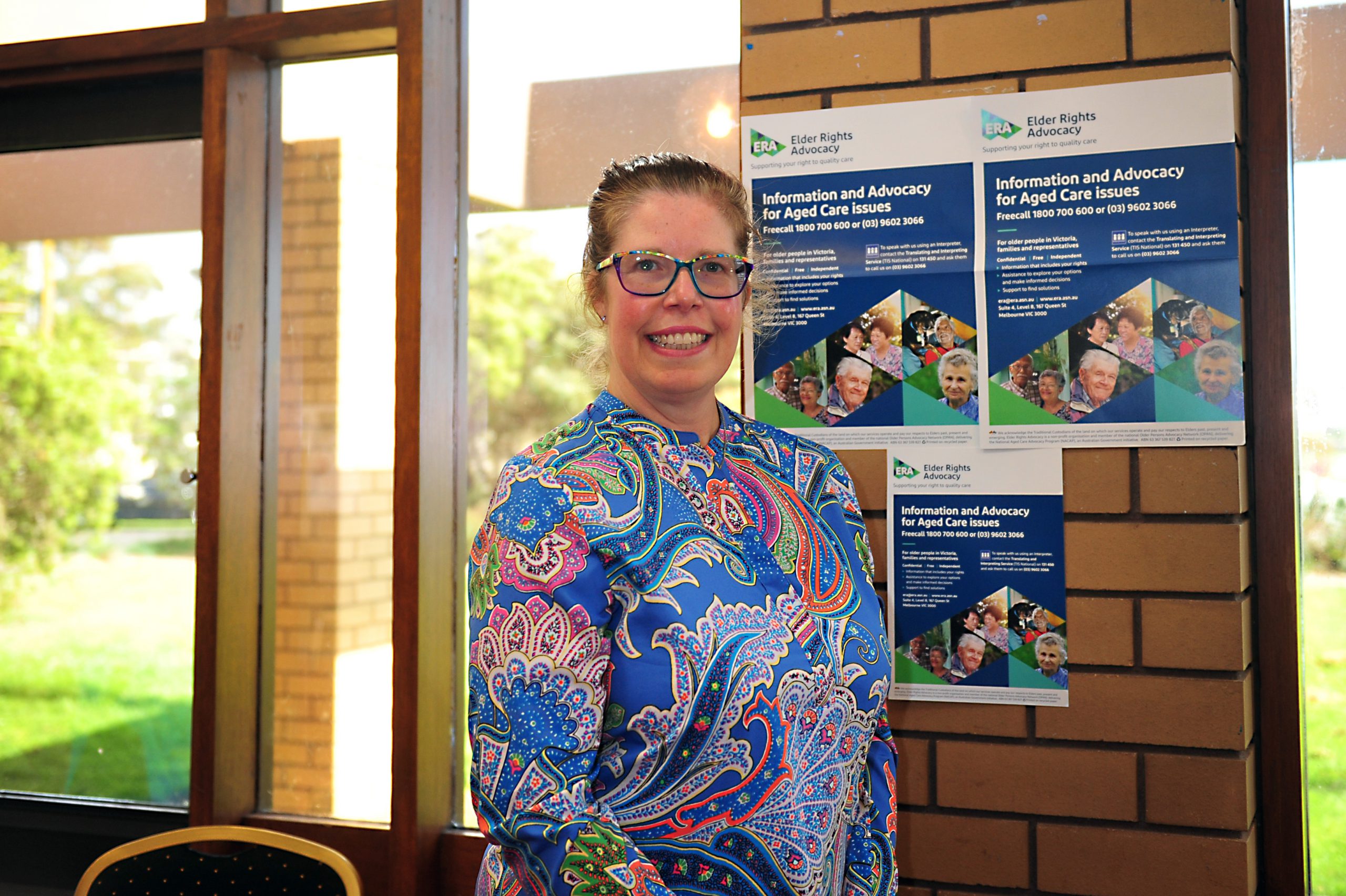 Cher Jimenez
Gippsland's seniors will now have an advocate supporting them with not-for-profit Elder Rights Advocacy opening a regional office in Traralgon.

Elder Rights Advocacy regional advocate Gippsland Christine Hopwood said it was the first time for the advocacy body with a head office in Melbourne has branched out to regional Victoria.
The Traralgon office is one of three based outside of the capital, with others located in Geelong and Bendigo.
Established in 1990, Elder Rights Advocacy exists to support older people's right to quality care whether it is home, flexible, or residential care.
"We cover all of Gippsland so I'm here to provide support to seniors and [their] family members who are in need of advocacy," she said.
"If the senior calls us and they feel that they're not receiving the right care or just having challenges with their home care provider or they feel that their wishes were not being listened to we're here to stand beside them and help them have their voice be heard."
Ms Hopwood, who moved to Australia from Canada and has more than 20 years of experience in aged care, said a major concern among Latrobe seniors was about the long wait list to access home care packages.
"People were concerned about the long waiting list for home care packages that there's not enough [or] there's too long of a wait," she said.
Ms Hopwood said many seniors, including those who experienced dementia, preferred staying in their home.
"They know in the long term like even in North America and in Canada with the huge number of baby boomers there will never be enough aged care beds so people are going to be staying at home and people actually find that it's easier to be at home because it's more comfortable surroundings for them," she said.
Ms Hopwood has been going to community events and chatting with different seniors groups to raise awareness on seniors rights and promote her office.
"Were here in Gippsland now and we're here to help," she said.