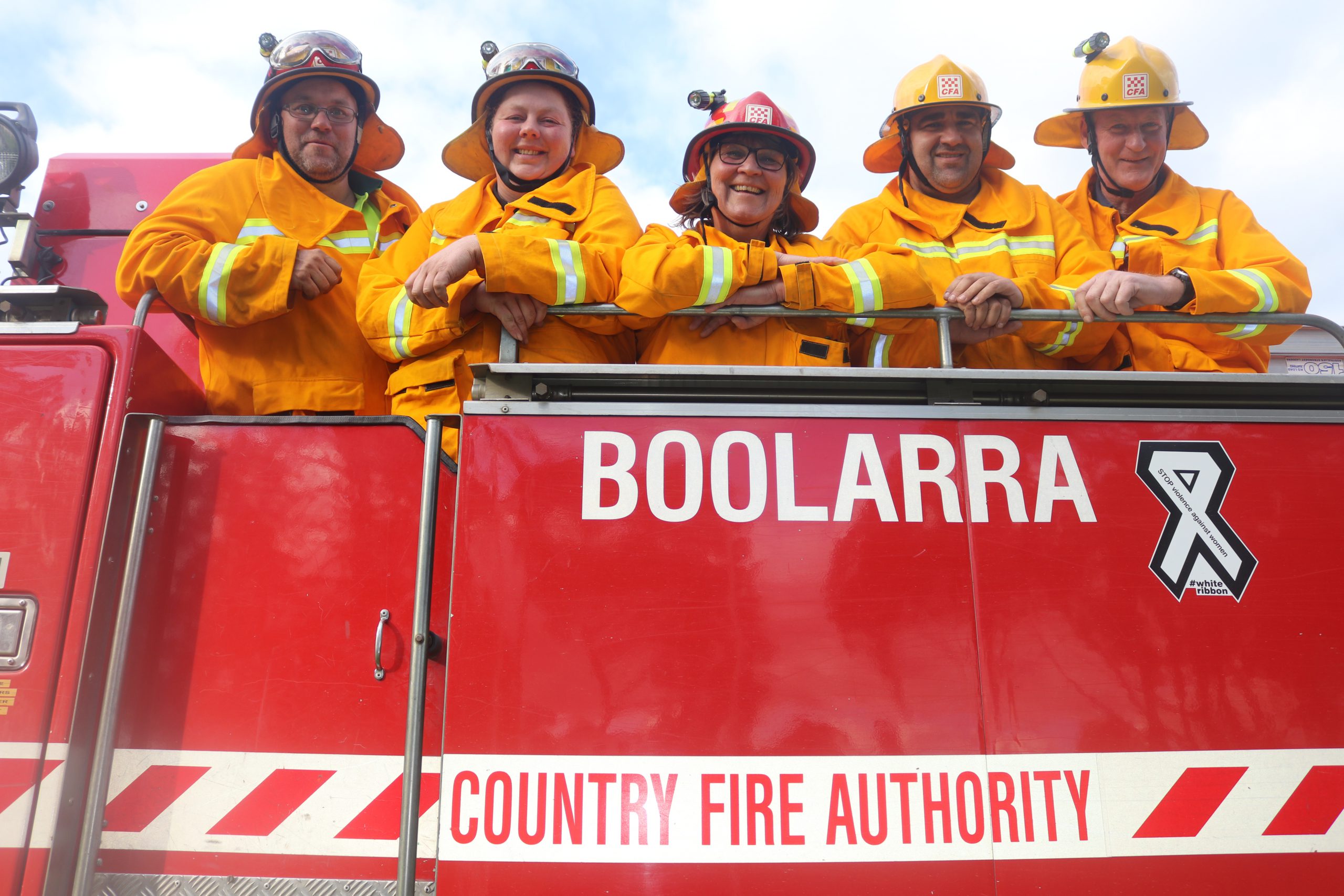 Michelle Slater
THE community is being invited to swing by the Boolarra Fire Brigade open day on Sunday as its volunteers gear up for the brigade's 75th anniversary in November.

The fire brigade open day is part of Boolarra's Town Garage and Car Boot Sale in which the community is holding a town-wide garage and a car boot sale in the railway park.
Boolarra Fire Brigade captain Di Billingsley said the open day will let the community meet local firefighters, police and SES volunteers and learn how to start preparing for this year's bushfire season.
Ms Billingsley warned that although an official fire danger period is yet to be declared for Latrobe, it was essential that people begin preparing their properties and making fire plans.
Next month, members will gather to reflect on the brigade's contribution to the community for its 75th anniversary along with past members of the now disbanded Mirboo East brigade.
"I'm very proud of our brigade and what people have brought to it, and because of this, I feel our brigade is in the best position to protect the community in critical situations," Ms Billingsley said.
"We are a close brigade, resilient and welcoming."
Ms Billingsley said the brigade had a bright future with 38 volunteers including six juniors and she welcomed more people to jump aboard.
She said some of the non-operational members provided critical support to fire crew with fundraising, secretarial work or catering.
"Our brigade viability is high and we have good mix of age groups, gender and skills sets, experienced members provide mentoring to develop the next generation of leaders," she said.
Ms Billingsley said many of the volunteers will be looking back on the 2009 Delburn fires, which hit leading into Black Saturday.
"Many of our current members had been involved in some capacity, in the aftermath of Delburn our community was very traumatised and this put a huge amount of stress on us," she said.
"We didn't have the opportunity to process what happened to the town given the enormity of what was happening across the state, we were melting down."
However, Ms Billingsley said the brigade was able to debrief and to understand what had happened.
"When you go through these extraordinary experiences you build a bond, we work together as a brigade, looking after each other is critical and we still do this today."