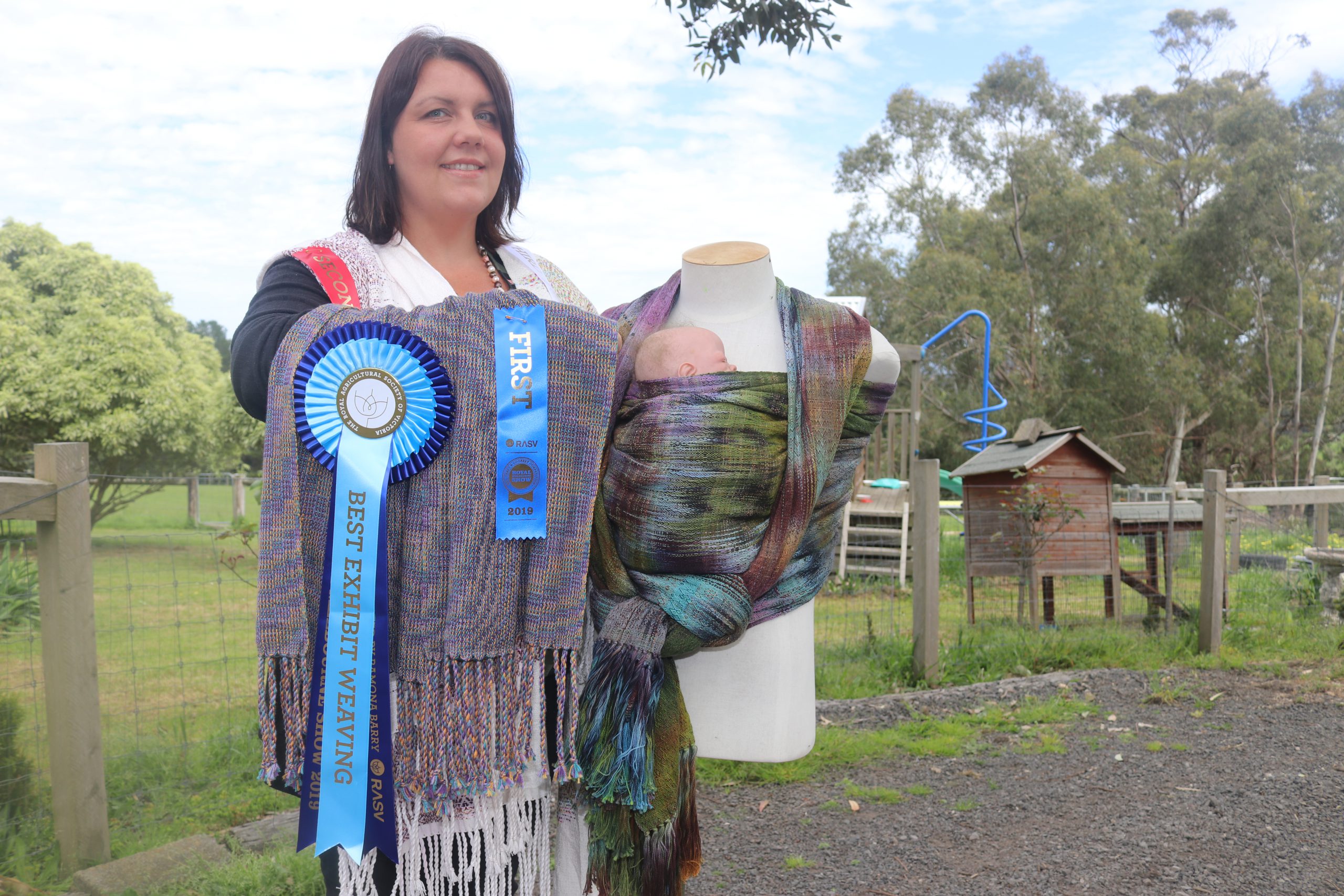 Michelle Slater
A CHURCHILL woman who is reviving the craft of weaving has taken out the top honour at the Royal Melbourne Show for her intricately hand-woven scarves.

Tanya Tutin won the trifecta with a first, second and third, as well as best-in-show in the show weaving section.
Each of the tree scarves had to be unique in technique and structure, and were judged on aesthetics, wearability and craftsmanship.
Ms Tutin also won another top honour in an Australia-New Zealand baby wearing competition for a hand-woven baby-wrap.
The award-winning baby wrap was based upon the colours of a deep sea jellyfish and with greens, browns and bronzes, and UV-reactive dye that illuminates under a back-light.
Ms Tutin specialised in making baby carriers, which depending on the style could take her about a month to make, but she said there was difference between making a carrier and a scarf.
"Scarves have to be drapey and lightweight, almost like lacework, completely different to a heavier-weight baby carrier," she said.
"So I was out of my comfort zone making scarves, it felt like I was not doing it right and the weave was too loose."
Ms Tutin taught herself how to weave in 2013 looking to create an ergonomic carrier for her newborn son, as conventional off-the-shelf carriers put too much pressure on certain parts of her body.
Her creations soon became highly-sought after from mums with bubs looking for handmade artisanal products.
Ms Tutin said weaving had never picked up in Australia to the same
extent in the US as textile manufacturing had become mechanised, so trying to find a good loom was like "finding a needle in a haystack".
"We are not in an era anymore where crafts get handed-down from our grandmothers, weaving has dwindled off, it's a dying art. But I notice things that are handmade a picking up again," Ms Tutin said.